Okay so what I love about working with kids as a teacher and speaker is the excuse to play dress up – I'm no where near a regular but here are a few of my cosplay adventures and the inspiration behind them which are awesome stories that inspire my work:


I love learning & shows that inspire kids to explore creation!💖🔭 Here's me as Keesha from The #MagicSchoolBus Rides Again 🚌 on Netflix (anyone else love that show growing up?) We were meant to take time to play and have fun as part of our work (I even did research on the benefits of play in grad school) – whether it's sports, art or cosplay take time to do something that engages your creativity & brings you joy!✨
I went investigating the candy situation🍬🍫🍭 at The Potter's House Harvest Time event (don't judge me – it was for the whole family☺️) as The Princess in Black – inspired by both the GOAT MIB Will Smith😎 and kids' books characters👸🏾👸🏼 which I love as a teacher & current kids' writer!
.
(Check out this series The Princess In Black about unconventional mystery solving royalty by Shannon & Dean Hale and the Dream Big! More Than a Princess Coloring Book.🎨 Each page of the coloring book features a girl sharing her dream of becoming a professional, like a politician, astronaut🚀 or a community organizer. Stephanie Tabashneck, psychologist and author of the book, created it because she was concerned with the lack of role models, characters and positive messages for young girls and in particular young girls of color).
.
If you don't remember anything else remember to dream big and live boldly because You Are Great!💁🏽 You are royally loved by the King and have the light to fight darkness so go kick some butt. Agent J out✌🏽
You may also like:
You're royalty – yeah it's true…the waaaay major difference between those Disney gals and you is that you're the real deal, made to reign in a Kingdom beyond this world but that's all around us. The Father God who loves you so much is the ruler of all and once you accept His royal invitation you're the King's kid.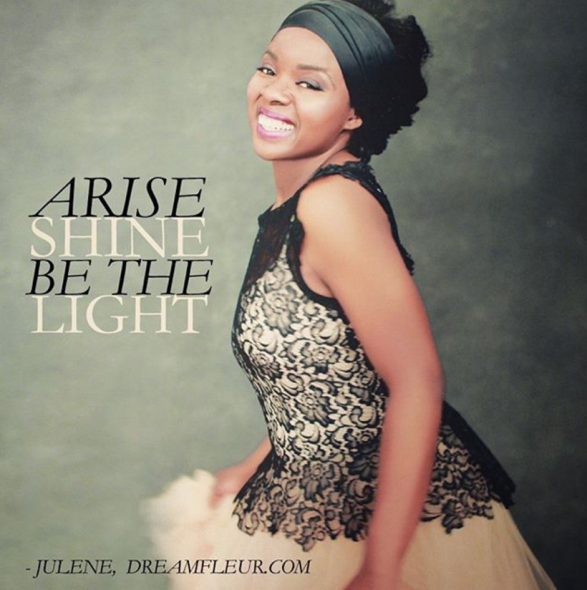 I love Disney movies because they take you to a whole new world (pun intended;) where anything is possible and where good, light and love win in the end. Life's meant to be an amazing story, a riveting adventure – here's your invitation to the greatest Kingdom that ever existed. Embrace your calling and the permission you already have to dream and live BIG. higher than you can ever imagine for a reason beyond your wildest dreams! Rise and shine baby, the world's waiting…
P.S. My friends should know better than to get me gifts like this – I'm a Disney-lover and take it very serious – I can get a lil crazy, lol.
You may also like:
I love seeing successful entrepreneurs mentor the next generation! Check out this clip from Shark Tank, one of my very favorite shows, where Daymond John mentors the teen owner of Mo's Bows Memphis – it's a great reminder for us as entrepreneurs to be the light and cultivate the next generation of entrepreneurs and dreamers:
You may also like: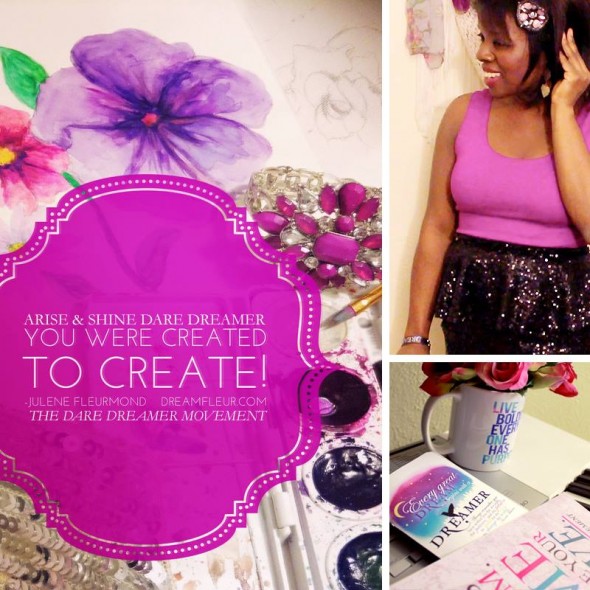 Shhh… listen closely… Do you hear that beautiful rhythm resonating from within, orchestrated by an invisible hand? It's the sound and unseen evidence that you are flowing with potential and purpose, no matter your start or circumstance…
As long as you have breath and a heartbeat you have a calling, a greater reason for being here – to love, to be loved, to flourish and make the world richer, brighter and more colorful and beautiful by being who you were made to be…
You were created to create so make time each day to express the story and dreams in your heart! Share hope and joy in full color to inspire the hearts and lives of others. Arise and shine, dear Dreamer – dare to illuminate hope and live out the life you were made for…I believe in you! – Julene
P.S. Here's a little sneak peek of a dream come true, creative gifts including mugs, journals, phone cases and illustrations I'll be offering soon featuring some of these designs and ones personalized by you! Coming soon to my shop Envibrance Dream Apparel!
You may also like: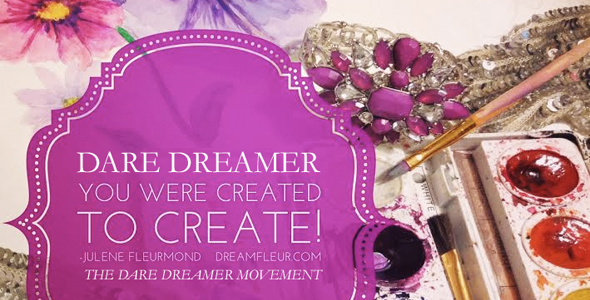 Here are some inspiring Dare Dreamers I posted about on my site DreamerENT.com to inspire you to dream boldly and share what you love with the world. I love their creativity and passion for what they do!
I "met" Brenna Maples virtually through a program we're both in, The Music Industry Blueprint (I highly recommend the program for anyone who has a dream of finder their artist as a singer!) I've featured her as an "Artist Who Inspires" and her song "Don't Give Up" because of it's inspiring message for anyone following their dreams. Here's what Brenna told me about the song: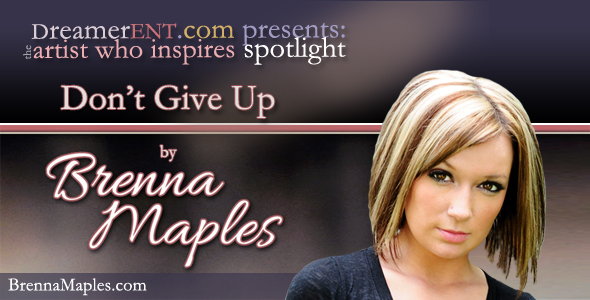 This is a song for everyone who has gone through or is going through a hard time in life. No matter what, don't give up.

"Don't Give Up" is a song I wrote about my grandpa's life events. He is still living and survived all of that! I also wrote it to encourage my sister to not give up through her battle of cancer. She has been cancer free for over a year, but she is still looking for a donor for a kidney transplant. I told her to not give up and to stay strong! This song is also for everyone that is going through a hard time. I want the song to encourage them to stay strong through whatever life brings and to not give up!
"You never know until you try, you've got to pick yourself up and don't give up…" – Brenna Maples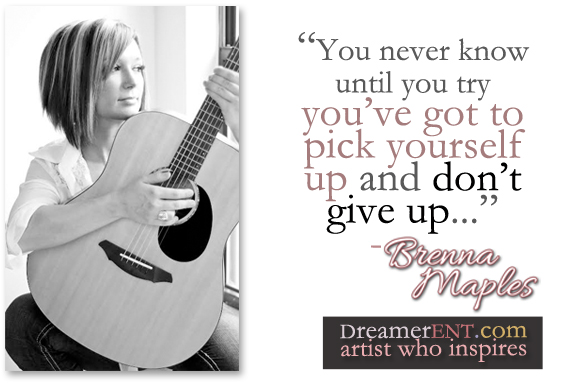 Click here to read more about Brenna in the DreamerENT.com feature!
Connect with Brenna Maples At Her Website to hear more music:

I'm so inspired by Lila of Fresh, Fit and Fearless who posts her healthy meals on Instagram and on her blog.
She's an 18-year old college student who shows us that eating healthy doesn't have to be boring or bland. Her fruit and nutrition-filled meals are always colorful and look amazing with photography that's top notch. Not only am I inspired to eat better but Lila's passion, dedication, creativity and consistency are great qualities for someone who is following her dreams – no wonder her following on Instagram keeps growing!
You can follow Lila on Instagram as @FreshFitandFearless and on www.freshfitandfearless.com. Be sure to check out the recipes featured, they look delish!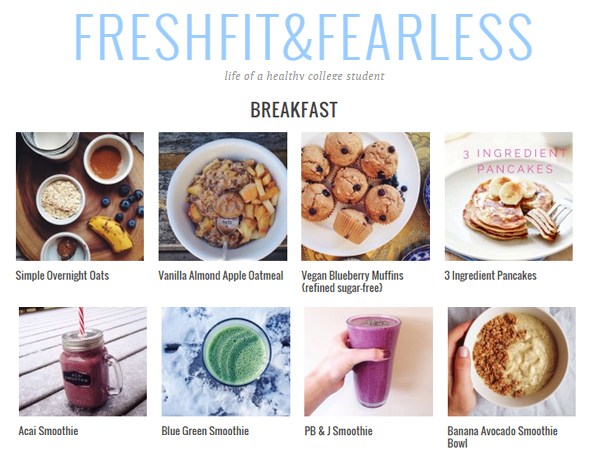 Olaf is definitely my favorite character from Frozen, and Charis Lincoln is one of my very favorites on Youtube so I loved seeing her Olaf-inspired fashion shoot, it's too cute!
Check out more of Charis' Disney and movie inspired looks at her channel: Charisma Star
I love everything Disney and Charis always shares imaginative and creative make-up and fashion. Here are some more of her looks:
Below is the very first video I've watched from Charis, her love story and how she gave the pen of her story to be written by the greatest Author of all…you will be inspired (and maybe cry if you're sensitive like me;)
You may also like: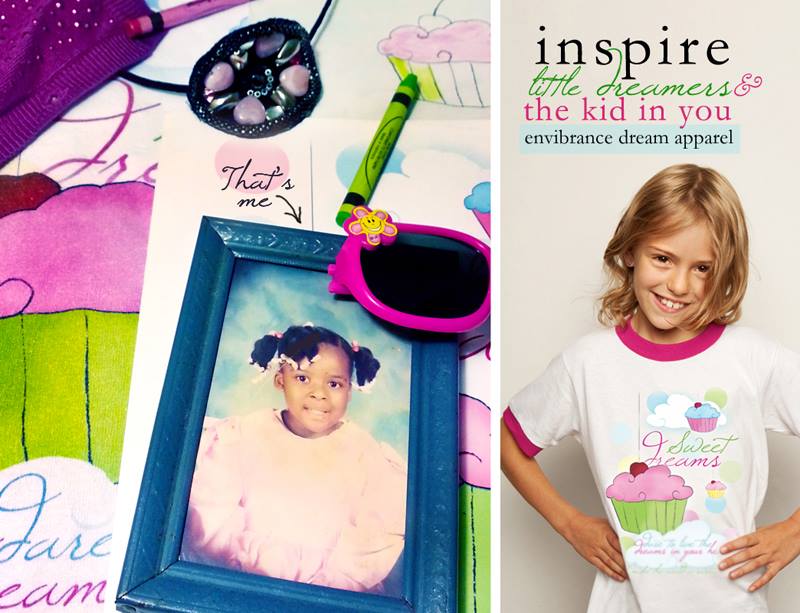 Want to inspire the little Dreamers in your life to Dream BIG and nurture the dreams of the younger you? If you do, stay tuned to Dreamfleur for a special project and motivation series I'm launching to inspire and nourish your sweet dreams…
One of my dreams is to encourage young people to be entrepreneurs and Dreamers through my project DreamerENT.com, motivating them to start tapping into their purpose (focusing on who they are meant to be) right where they are. I also have a passion for inspiring YOU to reconnect with yourself when you were a kid – remember when you dared to dream freely? It's time to reclaim that boundless childlike wonder and creativity and revive those sleeping dreams!
I've been a Dreamer and entrepreneur ever since I was a little girl sharing my artwork with friends and family (that's me in the framed picture above). I recently realized that I started my current business Envibrance Dream Studios 10 years ago when I was a teen through the support of a wonderful organization that I am very grateful for, Network for Teaching Entrepreneurship (NFTE). Wow, time has flown by!
To celebrate the 10th Anniversary of Envibrance, over 20 years as an entrepreneur and my birthday this month I'll be launching some new sweet dreams both for young Dreamers you know and the young Dreamer in you!
Stay tuned here and keep daring to live those dreams in your heart – they'll make the world a sweeter place! While you're at it, today eat a cupcake or two (preferably the healthy and organic kind;), they'll make your day a bit sweeter too. Sweet Dreams, Dreamer – Julene @dreamfleur
P.S. You can get this Sweet Dreams T-Shirt for any-sized Dreamer at my shop: http://envibrance.com/shop
You may also like: