Resources
Much of the work I do is to inspire young people, especially those going through difficult situations or those at risk from low-income neighborhoods. Here are resources and links about motivating our youth today.
Visit the Dreamfleur page Inspiring Girls and Young Women for links and resources specifically about empowering girls.
Also see the Young Dreamers section in the Blog and visit my youth motivation website DreamerENT.com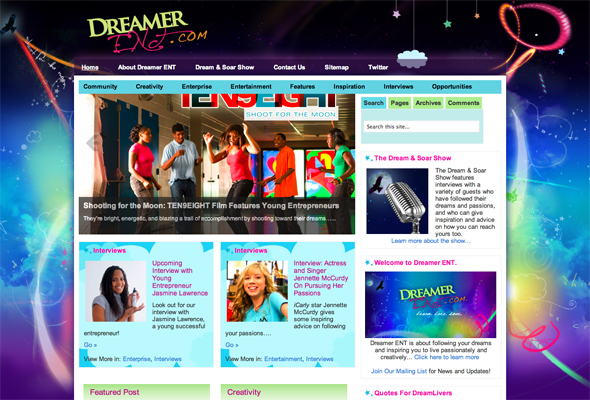 ---
People That Support, Motivate, and Educate Youth
Organizations That Support, Motivate, and Educate Youth
• Girl's Inc.

• G.E.M.S and Jewels Empowerment Group for Girls

• Inspired Girls

• Kids Are Heroes

• The Network for Teaching Entrepreneurship (NFTE)

• Youth Venture

• Reel Grrls

–

Reel Grrls empowers young women from diverse communities to realize their power, talent and influence through media production.
Sites For Young Entrepreneurs
Sites For Young Social Entrepreneurs
Book Sites for Youth & Young Adults
Educational Products for Children
Comments
comments