One of my goals this year is to live a healthier lifestyle including eating more natural foods and exercising more. After going to a workshop a while back I began introducing more natural beauty products into my regimen. We care so much about what we put in our bodies but what about what we put on them? Here I share some of my favorite beauty products with more natural ingredients. Brands include Burts Bees, Physician's Formula and Bare Minerals. Note: I purchased all of these products and do not represent any of these brands.
You may also like: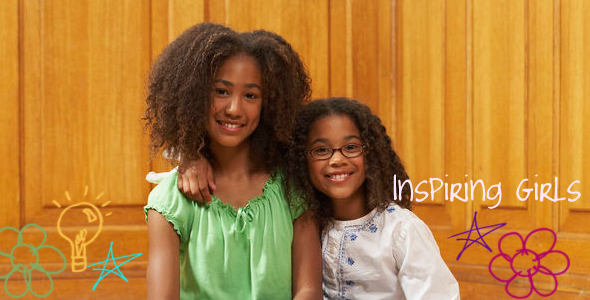 One of my passions is the entertainment industry, specifically in TV and films and creating those that inspire kids and teens to live empowered. In my journalism program at Southern Methodist University I did a project on role models for African American boys and girls in the media and how it affected their self-esteem and career choices.
I'm currently working on a screenplay with an African American teen girl lead with the goal of giving young people a way to see themselves in Hollywood where they are often not represented. While writing the script I was thinking – do other movies exist with an African American boy or girl as the lead? I could hardly think of any off the top of my head so I began digging in and came up with some. I decided to keep a running list of African American characters in movies and shows (appropriate for kids – I've been working as an elementary and middle school mentor and would love there to be more shows and movies that don't have bad language or too adult situations) for them to watch. Here's my running list so far:


Movies with an African American Kid or Teen Lead Character or Movies with Adult African American Main Character/s That is Appropriate for Kids / Preteens:
A Wrinkle In Time (2018) Starring Storm Reid and directed by Ava DuVernay – I'm so looking forward to this one, it was one of my favorite books as a kid that inspired me to be a writer and dream big)
Everything Everything (2017) Starring Amandla Stenberg
The Hate U Give (2018?)
Annie (2014) Starring Quvenzhané Wallis
Akeelah and the Bee (2006) Starring Keke Palmer
Let It Shine (Starring Coco Jones)
The Cheetah Girls Movies (Starring Raven Symone)
The Longshots (2008)
Jump In! (2007) Starring Keke Palmer and Corbin Bleu
Dr. Doolitle Movies Starring Kyla Pratt
Hidden Figures
The Gabby Douglas Story (2014)
Shows with an African American Kid or Teen Lead Character:
True Jackson VP
KC Undercover
That's So Raven
The Proud Family
Doc McStuffins
Cory In the House
A.N.T. Farm
The Famous Jett Jackson
Can you think of any show or movie I left out? Leave it in the comments!
You may also like:
Okay so what I love about working with kids as a teacher and speaker is the excuse to play dress up – I'm no where near a regular but here are a few of my cosplay adventures and the inspiration behind them which are awesome stories that inspire my work:


I love learning & shows that inspire kids to explore creation!💖🔭 Here's me as Keesha from The #MagicSchoolBus Rides Again 🚌 on Netflix (anyone else love that show growing up?) We were meant to take time to play and have fun as part of our work (I even did research on the benefits of play in grad school) – whether it's sports, art or cosplay take time to do something that engages your creativity & brings you joy!✨
I went investigating the candy situation🍬🍫🍭 at The Potter's House Harvest Time event (don't judge me – it was for the whole family☺️) as The Princess in Black – inspired by both the GOAT MIB Will Smith😎 and kids' books characters👸🏾👸🏼 which I love as a teacher & current kids' writer!
.
(Check out this series The Princess In Black about unconventional mystery solving royalty by Shannon & Dean Hale and the Dream Big! More Than a Princess Coloring Book.🎨 Each page of the coloring book features a girl sharing her dream of becoming a professional, like a politician, astronaut🚀 or a community organizer. Stephanie Tabashneck, psychologist and author of the book, created it because she was concerned with the lack of role models, characters and positive messages for young girls and in particular young girls of color).
.
If you don't remember anything else remember to dream big and live boldly because You Are Great!💁🏽 You are royally loved by the King and have the light to fight darkness so go kick some butt. Agent J out✌🏽
You may also like:
The world and the people around you could always enjoy some more love💞 so give it away, and give yourself and your gifts to others with all your heart💝! Here's one way I give away love and share my passions…a few months back I found a livestreaming site kinda like Periscope but the audience is mostly kids & teens (some of my favorite kinda people:). I really felt led to be a light & start streaming fun, uplifting broadcasts sharing characters I sketch to inspire my stories🎨, singing songs I write🎤 and just sprinkling some inspiration and love to the awesome peeps who tune in. It turned out to be really fun especially getting to encourage people & talk about dreams✨, life & fun stuff with a spontaneous dance-off here and there (fun, hilarious times😁) with people I meet and guest who sometimes also share their art with me.
If you've got a passion for art or music or anything else but feel amateur or disqualified I say go for it anyways – that's what I share with young artists on my broadcasts – the more you create and hone your craft, even if for fun and therapy to relieve stress and make life brighter, the better you get and the more light🔥 & love 💖you spread into the world! This is me, #drawingwhileblack. Follow the hashtag to see more work by inspiring artists!🎨
You may also like: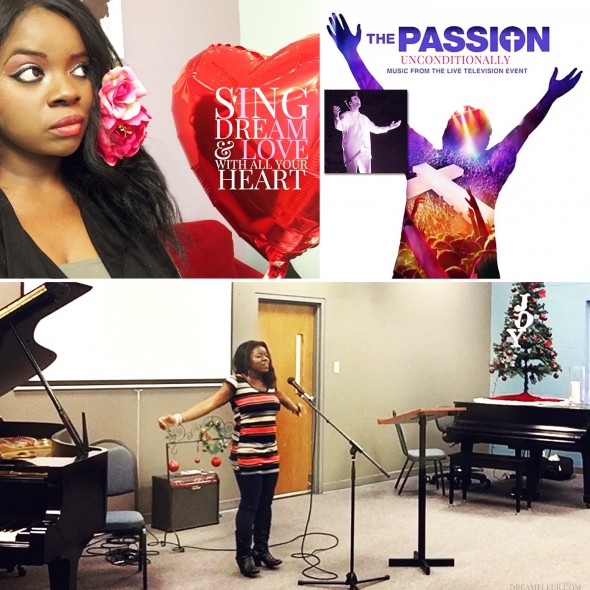 Dream, love and sing🎤 with all your heart…I'm gearing up for our Spring musical showcase at school. We've been practicing our vocals & singing dynamics since January & it all culminates to a show where each of us selected a song that reflects our heart.💖 Mine is Unconditionally by Katy Perry mixed with my original.
I first heard the song on Tyler Perry's The Passion last year & love the message in that context- how God who is love gave His life for us & poured out His all to pursue relationship with us. He's been teaching me about unconditional love & setting others above myself, how we can show the world true love when we love with all our heart like He did.
You may also like: