Okay so what I love about working with kids as a teacher and speaker is the excuse to play dress up – I'm no where near a regular but here are a few of my cosplay adventures and the inspiration behind them which are awesome stories that inspire my work:


I love learning & shows that inspire kids to explore creation!💖🔭 Here's me as Keesha from The #MagicSchoolBus Rides Again 🚌 on Netflix (anyone else love that show growing up?) We were meant to take time to play and have fun as part of our work (I even did research on the benefits of play in grad school) – whether it's sports, art or cosplay take time to do something that engages your creativity & brings you joy!✨
I went investigating the candy situation🍬🍫🍭 at The Potter's House Harvest Time event (don't judge me – it was for the whole family☺️) as The Princess in Black – inspired by both the GOAT MIB Will Smith😎 and kids' books characters👸🏾👸🏼 which I love as a teacher & current kids' writer!
.
(Check out this series The Princess In Black about unconventional mystery solving royalty by Shannon & Dean Hale and the Dream Big! More Than a Princess Coloring Book.🎨 Each page of the coloring book features a girl sharing her dream of becoming a professional, like a politician, astronaut🚀 or a community organizer. Stephanie Tabashneck, psychologist and author of the book, created it because she was concerned with the lack of role models, characters and positive messages for young girls and in particular young girls of color).
.
If you don't remember anything else remember to dream big and live boldly because You Are Great!💁🏽 You are royally loved by the King and have the light to fight darkness so go kick some butt. Agent J out✌🏽
You may also like:
The world and the people around you could always enjoy some more love💞 so give it away, and give yourself and your gifts to others with all your heart💝! Here's one way I give away love and share my passions…a few months back I found a livestreaming site kinda like Periscope but the audience is mostly kids & teens (some of my favorite kinda people:). I really felt led to be a light & start streaming fun, uplifting broadcasts sharing characters I sketch to inspire my stories🎨, singing songs I write🎤 and just sprinkling some inspiration and love to the awesome peeps who tune in. It turned out to be really fun especially getting to encourage people & talk about dreams✨, life & fun stuff with a spontaneous dance-off here and there (fun, hilarious times😁) with people I meet and guest who sometimes also share their art with me.
If you've got a passion for art or music or anything else but feel amateur or disqualified I say go for it anyways – that's what I share with young artists on my broadcasts – the more you create and hone your craft, even if for fun and therapy to relieve stress and make life brighter, the better you get and the more light🔥 & love 💖you spread into the world! This is me, #drawingwhileblack. Follow the hashtag to see more work by inspiring artists!🎨
You may also like: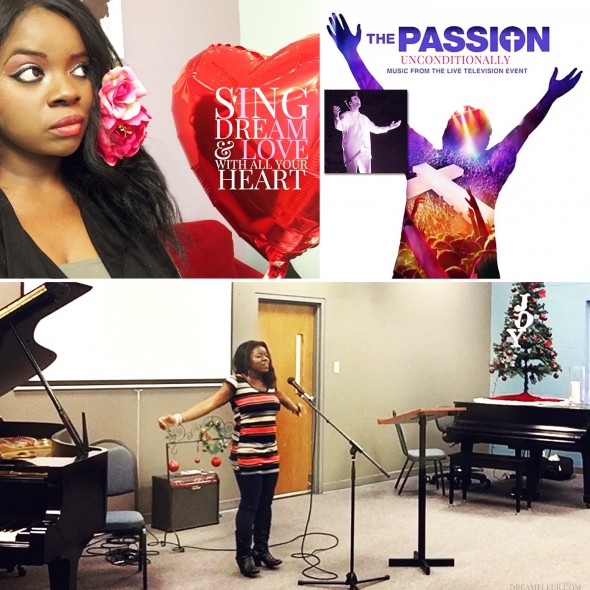 Dream, love and sing🎤 with all your heart…I'm gearing up for our Spring musical showcase at school. We've been practicing our vocals & singing dynamics since January & it all culminates to a show where each of us selected a song that reflects our heart.💖 Mine is Unconditionally by Katy Perry mixed with my original.
I first heard the song on Tyler Perry's The Passion last year & love the message in that context- how God who is love gave His life for us & poured out His all to pursue relationship with us. He's been teaching me about unconditional love & setting others above myself, how we can show the world true love when we love with all our heart like He did.
You may also like: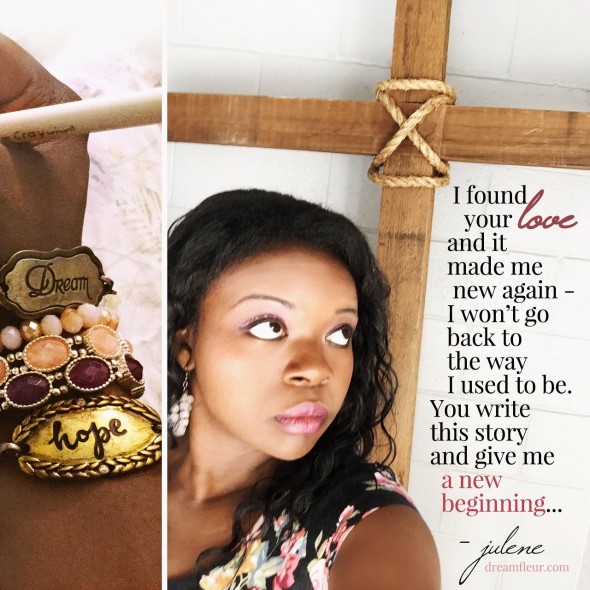 Dream. Hope. Love.💞 That's what we're made for…We can have a new beginning and have the freedom to dream again no matter where we've been because we find a new purpose in our Creator – we're part of His awesome dream and He's the greatest Dreamer of all.🌳
Our hope is forever because there's more to life than what we see here and now – we're eternal because He lives. We can love boldly and be secure in the one who is Love because everyone was created by Him and is trying to find their way back to where they belong. I'm so thankful for new starts the greatest Love of all gives us each and every day so we can Dream, Hope, Love, forever… (lyrics in the pic above from a song I've been writing 📝🎤)
You may also like: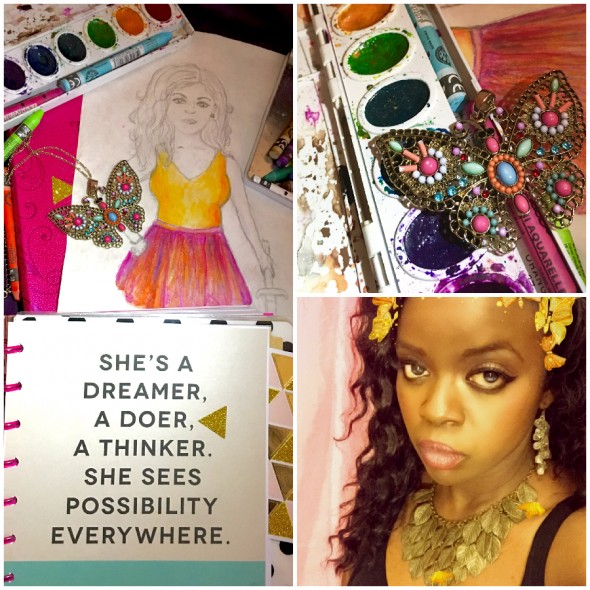 She is powerful.💥 Limitless.🚀 Priceless.💎 Royalty.👑 She's a dreamer💫, a doer🔥, a boundless creator🎨, an unbridled force who shapes the future and history with her words and actions…she has the power to transform the world – nothing is impossible when she has the power of Love.💖
Happy International Women's Day and Women's History Month to all of you warriors out there who slay🗡👠 and bring light to the world through your dreams and purpose. (A little glimpse of a first sketch of a character for my story development (inspired by Disney meets Narnia meets Marvel), about a girl turned hero 👸🏽 who realizes she holds the power to fight💪🏻👊🏽 darkness and change the world – she just has to be bold to be who she was made to be).⚡️
You may also like: