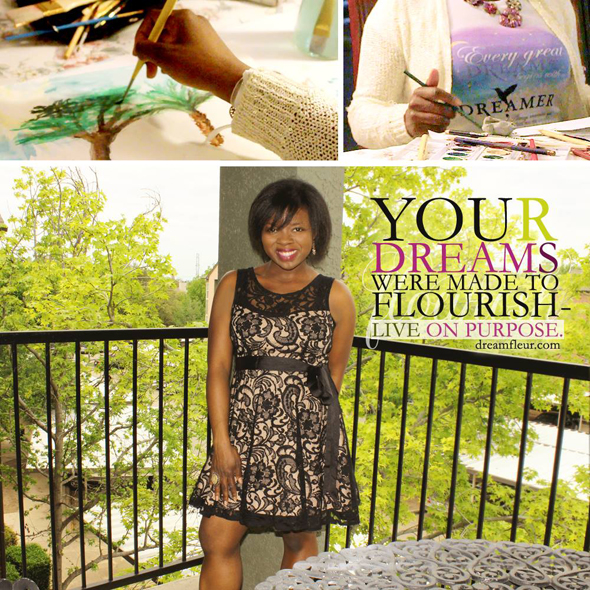 You and your dreams were made to flourish – let me show you how! – Julene Fleurmond – Dream Reviver & Purpose Inspirer, Founder of
The Dare Dreamer Movement at Dreamfleur.com | Dream. Grow. Soar.

How I Nourish & Nurture Your Dreams:
Here at the Dare Dreamer Movement on DreamFleur.com you'll find inspiration and resources that will motivate and assist you in pursuing your passions and building your creative business or career. Stay tuned to find out about my new projects dedicated to helping you discover your purpose, pursue the visions in your heart, overcome "dream weeds" and grow your dreams creatively.

Subscribe to the right to step boldly into the The Dare Dreamer Movement and join us at the Facebook community to get updates. →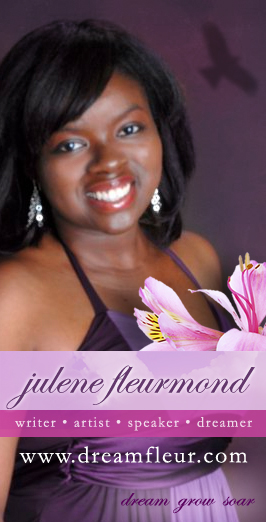 Founder and Editor of DreaminSoul.com & DreamerENT.com, freelance writer with a
Bachelor's degree in journalism, focusing on broadcast production, magazine and multimedia journalism; specializing in creative, motivational, faith-based and wellness topics.

Visit DreamFleur.com – Creative Inspiration Site:




Visit DreamerENT.com – Youth Motivation Site:




Visit DreaminSoul.com – Spiritual Inspiration Site:


Presenting inspiring messages & creative live presentations merging stories, poetry, monologues, music & multimedia.

Looking for a creative presentation for your event or project? I've written and presented inspirational messages, spoken word pieces and dramatic monologues for various events and campaigns for organizations and brands.

I'm a recovering wallflower who has pushed through years of fear, learning to embrace my shape and grow into my purpose. You might call me a "Renaissance dreamer" who loves to meld creative expressions – from writing, visual art and performing – to inspire others.
My main passion is to motivate others to live in vibrance, especially empowering women and young people to overcome obstacles and hurts in life to find and embrace their purpose. We each have a dream planted in our heart and a story to share- what's yours?
I'm currently writing and producing new creative pieces and songs, so stay tuned for more!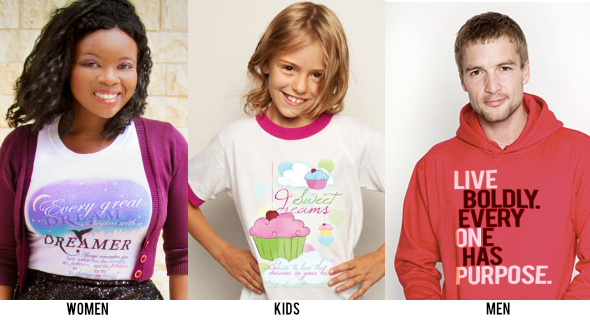 Founder of:
Visit Envibrance Studios to learn more.
Inspirational Songwriter & Singer: Project Dare Dreamer
Who says you have to be perfect to begin pursuing your passion? One of my mottos is to follow the dreams in your heart no matter how impossible or lofty they may seem or how afraid you may be or unqualified you may feel. Follow me on my journey of unearthing and growing my buried dream of sharing inspiration through music. I'm starting out with a passion and a seed of a vision, improving and learning as I go along from vocal lessons to recording sessions and want to share the process, imperfections and all, to encourage you to also delve boldly into your own passions even while you're afraid. My dream is to create music with purpose to inspire others, especially young people, that they have a greater reason for living.
I'm always looking for new collaborators to write and produce music with – send me a message if your heart resonates with the mission of creating music with a greater message and vision!
More of My Passions at a Glance:
Inspirational Youth Speaker, Actress & Author

Available to speak about youth entrepreneurship and social entrepreneurship, to make presentations inspiring children and teens to embrace literacy, arts & creativity, messages/activities for children's & youth ministry events, and workshops to inspire girls to be confident. I'm currently working on a book of inspiration and fiction stories for young people.







Inspirational Actress Inspiring Through Drama and Heartfelt Storytelling

As part of my speaking presentations I bring creative skits and dramatic monologues to inspire young people. I've always wanted to inspire youth as an actress and singer but was always too shy and paralyzed by anxiety to try – not anymore! In one series I'm playing a teen girl, based on a true story (my diaries and embarrassing stories as a teen suffering through loneliness and awkwardness. The Tyler Perry-inspired "Diary of a Sad Shy Teen" ("unfortunately" Madea couldn't be in this one, halleluyer;) is playing in schools across the country in kids who don't have a voice. My dream is to reach teens like me and creatively give them a light of hope.






Has studied health and science at several universities, has a Master's degree in Public Health and is currently pursuing a Doctorate in Educational Leadership , and training in youth ministry. Through my Dreamer Rejuvenation Project I want to encourage artists and creatives to appreciate their bodies as the work of art it is, and make wellness an art and creative endeavor.

We each have a story and everyone has purpose; here is a little background of some of the obstacles I have overcome and why I am passionate about helping others see the beauty of their stories and their dreams… Read More»




Creative Lifestyle Expert, Artistic Experimenter & Renaissance Dreamer-in-Progress


As you can probably tell, I love to delve and experiment in a variety of artistic expressions for fun – from writing to acting, music and photography – melding a variety of genres and ideas together to portray messages that inspire. Join me on my journey of learning to balance my creative passions gracefully.

I encourage others to experiment in new creative ventures for fun and growth, and to make every aspect of living an art. If you're a multi-passionate dreamer like me or just want a dose of creativity explore Dreamfleur.com to discover ways to balance your passions, be more imaginative and live in full color…
Below view some of my recent writing projects, designs, and more:
Comments
comments