Passion Topics
Stay tuned to The Dare Dreamer Movement Series which are also my passion topics to speak on and write about:
* Permission to Play, Freedom to Dream: Overcoming Fear and Reclaiming your Childhood Creativity
* Dare Dreamer Be You to the Full, You Are Beautiful: Embracing Your True Beauty
* Dreamer Rejuvenation: The Art of Health and The Renaissance of the Mind Body and Soul
* Live Boldly, Everyone Has Purpose: Daring to Dream On Purpose
* Empowering Her to Dream: The DreamFleur Project for Girls and Young Women
* Renaissance Dreaming: Merging Your Creativity for a Business and Life in Full Color
* We Dream of Love: Every Great Dream Begins with Love
* Play to Learn and Learn to Play: Making Education Fun through Play and Entrepreneurship – I'm currently getting my Doctorate in Educational Leadership and this is one of the topics I'm doing research on to make learning fun and engaging for children.
I'm also available to speak about youth entrepreneurship and social entrepreneurship, to make presentations inspiring children and teens to embrace literacy, arts & creativity, messages/activities for children's & youth ministry events, and workshops to inspire girls to be confident. I'm currently working on a book of inspiration and fiction stories for young people.


Click here to learn about Envibrance Wings for Youth Motivational Services.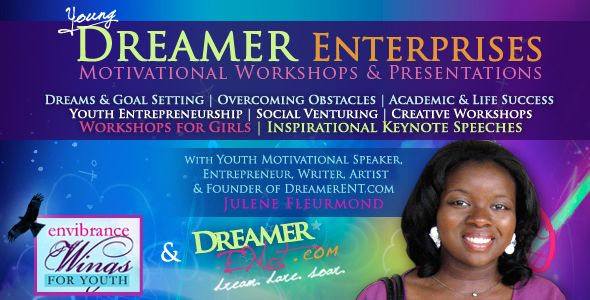 Below watch clips from Julene's Youth Entrepreneurship Workshops
Inspirational Actress Inspiring Through Drama and Heartfelt Storytelling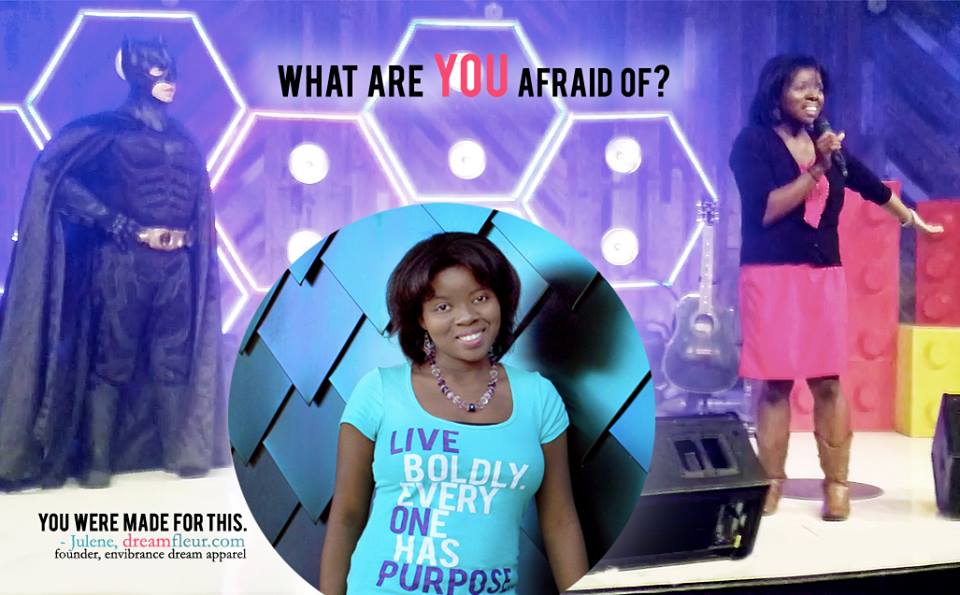 As part of my speaking presentations I bring creative skits, inspiring music and dramatic monologues to inspire young people. I've always wanted to inspire youth as an actress and singer but was always too shy and paralyzed by anxiety to try – not anymore! In one series I'm playing a teen girl, based on a true story (my diaries and embarrassing stories as a teen suffering through loneliness and awkwardness. The Tyler Perry-inspired "Diary of a Sad Shy Teen" is playing in schools across the country in kids who don't have a voice. My dream is to reach teens like me and creatively give them a light of hope.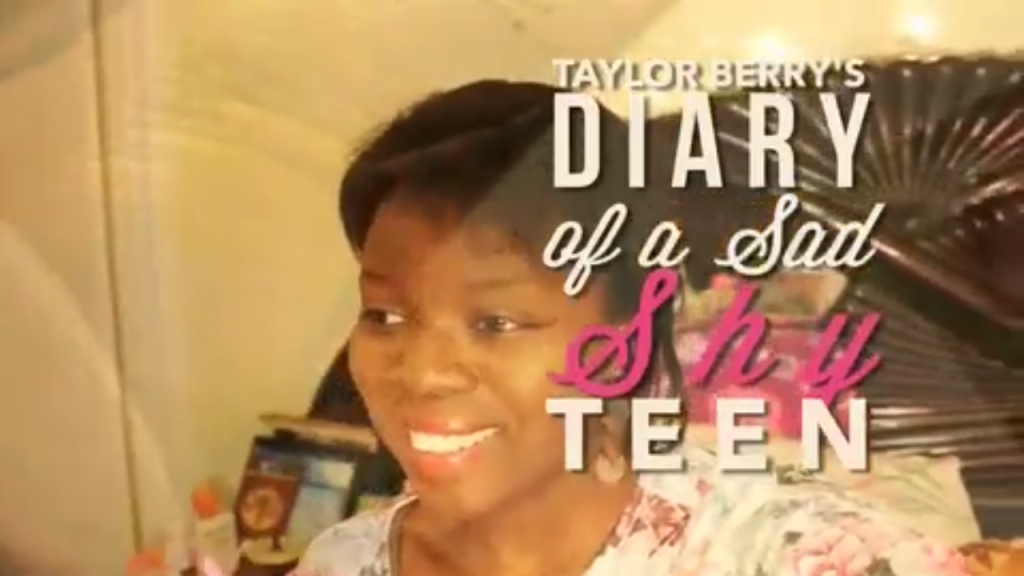 Some Previous Speaking Engagements
Acting Performances and Speaking at Covenant Kids at Covenant Church in Dallas, TX
"Arise and Shine: Live Boldly On Purpose Message at the Covenant Internship Program, Dallas, TX
Entrepreneurship Workshops and Message on Love and Relationships at Lavon True Teens in Dallas, TX
Dream Girlz Gathering Youth Entrepreneurship Workshop
Girls Inc. of Metropolitan Dallas Corporate Camp for Entrepreneurs Workshops
Network for Teaching Entrepreneurship Social Entrepreneurship Presentation at SUCCESS Magazine Rally
Hispanic Youth Symposium Youth Entrepreneurship Workshop
National Institute of Health Main Headquarters in Washington D.C. Multimedia Presentation on Health

Harvard School of Public Health Presentation
Black Enterprise Conference Presentation for Teenpreneur Program
Miami Dade Public Schools Teachers Board Presentation on Youth Entrepreneurship
Miami Dade College Presentation for the Institute for Youth Entrepreneurship Program
Florida Atlantic University Business Networking Presentation on Women Entrepreneurs

Women's History Celebration at the University of Miami
Royal Rejuvenation Beauty and Wellness Fair at the University of Miami

__________________________________________________________
Contact Me About Branding & Graphic Design Services from My Company Envibrance Studios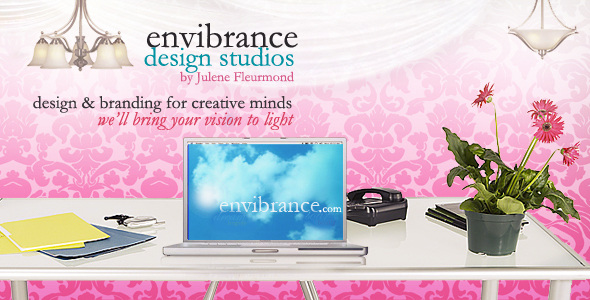 Envibrance Studios
– A graphic design & branding studio for creative entrepreneurs, actors & other artists and dreamers. How can I bring your vision to light? Contact me about your next design project.


Envision the possibilities, we'll bring them to light…

Envibrance is an award-winning creative service that strives to inspire and aid others through media, creative content, art and design. Overall, Envibrance has completed more than 200 projects for various organizations and entities, as well as freelance projects for other design firms, magazines, event planning companies, and organizations.

Mission: To create designs, events, media and advertising projects that tell a story, inspire and captivate the intended audience, allow interactivity of the users, and have a touch of eccentricity.

Our Brands

Envibrance Design Studios & Envibrance Communications

At Envibrance Design Studios, our goal is to take the vision of each client and to explore every option of its potential and essence. Once we are able to define the needs of our client and the wants of their audience, we move on to the development phase and are able to put together a creative and unique work that fits the client's budget and enhances their image.
Services
Website Design & Graphic Design
Identity Development and Branding, Event Conceptualizing and Print
Creative Content Development for the Web and Publications
Specializing in projects related to youth, diversity and the multicultural community, the arts & entertainment and faith-based organizations.
Click here to contact me about your next project!
Envibrance Inspiration Events & Publications


Envibrance Inspiration creates inspirational publications, articles, blogs, products, apparel, and more, all aimed at inspiring others to live a vibrant and full life. Our past projects have included inspirational blogs, t-shirts, greeting cards and calendars. More information about our product line and projects coming soon.



"For the love of art and all things creative: Give, create, inspire."

Envibrance believes that it is important to give back to the community, and especially to
invest in youth who will become the leaders of tomorrow. The goal of Art for Humanity is to inspire and assist the Miami-Dade community through the use of art in many forms. Art for Humanity has three main components:

1) A Youth Art Appreciation Program, holding art contests at Miami-Dade Public Libraries to increase student's pride and interest in the arts;
2) An online community for teens encouraging them to be successful in a variety of careers;
3) Graphic and web design services for charitable organizations.




Comments

comments