DreamFleur: Creative Inspiration Suite
Creative Living, Venturing & Passion Balancing
DreamFleur is the personal site of Julene Fleurmond, a young writer, journalist, artist, dreamer and entrepreneur, and a collection of the things that inspire her to live creatively.
DreamFleur is all about embracing your purpose, nourishing your dreams and making them flourish. The site features stories, examples and inspiration from dreamers who have grown their creative passions into careers, or businesses, and learned how to meld them into their daily lives. These stories are presented in hopes to motivate others to take hold of their own creative passions and realize that the dreams meant for you can come true.

What is a DreamFleur? Fleur is literally French for flower or blossom. DreamFleur.com is for the person who lives creatively, with flair. The site encourages others to be renaissance dreamers who dare to dream, try new things, explore the world, take risks, bloom and watch the seeds you sow come to fruition. Dare to dream, and know that with persistence and passion, your dreams can become a vivid reality.

Who Is DreamFleur? DreamFleur aka Julene Fleurmond is the editor of this site, a young woman learning to balance all of her passions in life and attempting to become a "Renaissance Dreamer" by pursuing her different types of interests gracefully. She's a young entrepreneur, artist, writer, designer, and dreamer hoping to inspire others through her art, writing, creative projects and experiences. Click here to learn more about Julene.


Site Sections
There are various sections and series on Dreamfleur.com that include:
The Dreamer Garden & Dreambook Clippings
The Dreamer Garden

contains creative inspiration posts in categories like: Creative Careers, Entrepreneurship, Edible Creative, Inspiring Entertainment, Writing & Storytelling,
Visual Creative – Inspiration in fine arts, graphic design, fashion, crafts and more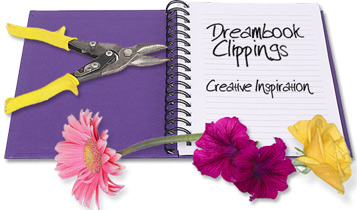 The
DreamBook Clippings & Directory
are quick selections from a daily file I keep called my dream book or inspiration book. These are things I come across throughout the day, whether on the web, tv or in conversations and day-to-day activities, that inspire me in my design, in dreaming up or creating new projects, or just to keep going with my own passions. They include anything from companies, sites, books, styles, crafts, designs, words of inspiration, or tips on how to add an artistic flair to everything from business to home decor.
Dream Food

Motivational words of inspiration by Dreamfleur and others



Opportunities
Contests, internship and event listing for all types of dreamers





Soul
Inspiration for the spirit and soul

– For more visit Dreamfleur's site Dream in Soul







Women
Posts on self-development & spiritual growth, especially for the Renaissance of a Woman


Young Dreamers
The Youth/ Young Dreamer section

consists of content from Dreamfleur's youth motivation site www.DreamerENT.com and other posts prevalent to encouraging youth to be creative and enterprising. Click here to visit the Young Dreamer section.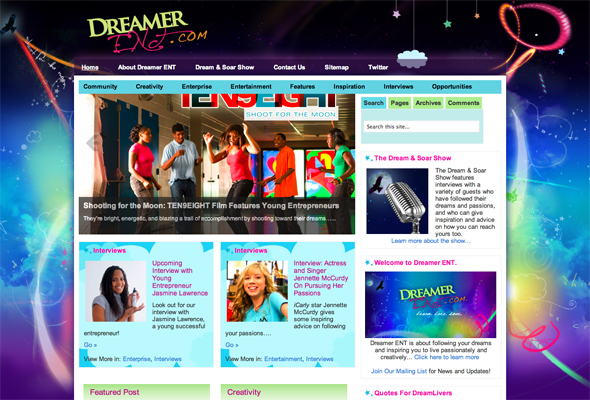 Dreamfleur Projects & Diary
My personal posts, latest interviews, products, designs and other projects




You may also like: