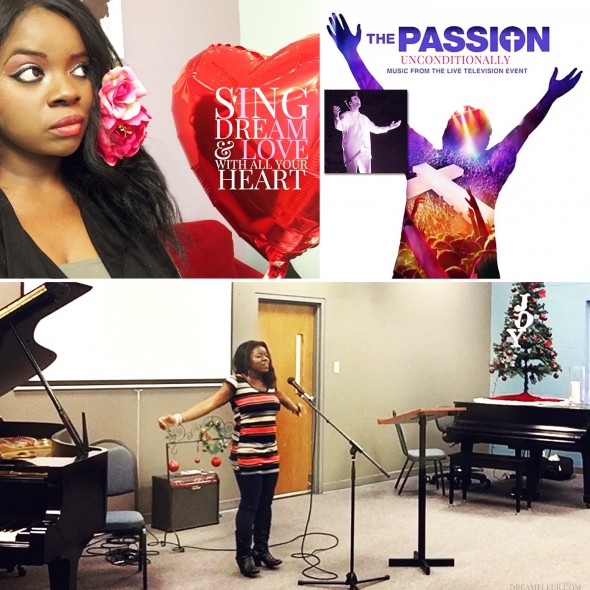 Dream, love and sing🎤 with all your heart…I'm gearing up for our Spring musical showcase at school. We've been practicing our vocals & singing dynamics since January & it all culminates to a show where each of us selected a song that reflects our heart.💖 Mine is Unconditionally by Katy Perry mixed with my original. I first heard the song on Tyler Perry's The Passion last year & love the message in that context- how God who is love gave His life for us & poured out His all to pursue relationship with us. He's been teaching me about unconditional love & setting others above myself, how we can show the world true love when we love with all our heart like He did.
He's also been teaching me how sometimes we're called to do things we're not as passionate about for a greater reason- for me that's singing. I LOVE songwriting & singing for fun but often get bored with just singing and the idea of making it a career alone so I've found ways to incorporate it into my speaking events & a theatrical story I'm writing & had to step out of my comfort zone to perform in person a few years ago. Miranda Nelson of The Elisha Revolution (they've been having nightly Fire and Glory services for a year that are fire🔥) inspired me with a message on how when you step out in obedience to God even in areas you're not excited or passionate about He will give you the passion- especially for the broken & hopeless people we are meant to impact with Love- that has been my motivation when my passion waned.
I've spent the past year taking weekly vocal lessons & it has been stretching and challenging- in a good way. I've discovered more of myself, more about the spiritual & healing power of music especially in classes at CFNI & more of God's heart. The bottom picture is me singing a medley of Emeli Sande's Read All About It & Bethel's Great Are You for our Winter Showcase. I want to encourage you to step out into the unfamiliar & sing with all your heart because you might be surprised at how fun it will be & how close to God's love you'll feel.💁🏽💞 Stay tuned for my music merged w/ inspiring stories in the way of a great dreamer Walt Disney…🌠
You may also like: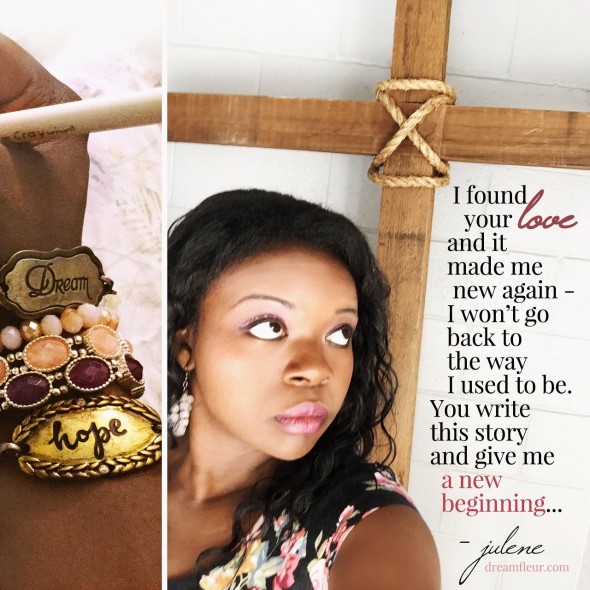 Dream. Hope. Love.💞 That's what we're made for…We can have a new beginning and have the freedom to dream again no matter where we've been because we find a new purpose in our Creator – we're part of His awesome dream and He's the greatest Dreamer of all.🌳
Our hope is forever because there's more to life than what we see here and now – we're eternal because He lives. We can love boldly and be secure in the one who is Love because everyone was created by Him and is trying to find their way back to where they belong. I'm so thankful for new starts the greatest Love of all gives us each and every day so we can Dream, Hope, Love, forever… (lyrics in the pic above from a song I've been writing 📝🎤)
You may also like: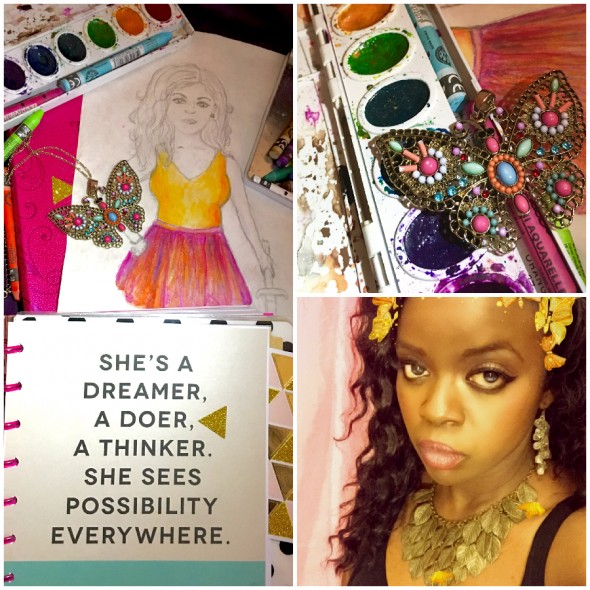 She is powerful.💥 Limitless.🚀 Priceless.💎 Royalty.👑 She's a dreamer💫, a doer🔥, a boundless creator🎨, an unbridled force who shapes the future and history with her words and actions…she has the power to transform the world – nothing is impossible when she has the power of Love.💖
Happy International Women's Day and Women's History Month to all of you warriors out there who slay🗡👠 and bring light to the world through your dreams and purpose. (A little glimpse of a first sketch of a character for my story development (inspired by Disney meets Narnia meets Marvel), about a girl turned hero 👸🏽 who realizes she holds the power to fight💪🏻👊🏽 darkness and change the world – she just has to be bold to be who she was made to be).⚡️
You may also like:
Do you have a creative dream you'd love to grow this year? Come hangout with me and the founders of Queen Girls to be inspired to Dream BIG! Anything is possible if you work strategically and put an engine on your vision…
If you're like me and have a deep passion for empowering our kids and youth then you'll love this project created by these inspiring ladies. Queen Girls is a series of children's books that turn stories of real women into fairy tales to encourage them to live out their dreams.
When I first saw this amazing project I was immediately drawn in like YES! This is what our girls need to see, that their dreams are possible and that they shouldn't be afraid to dream BIG – and the same for you and I! Stay tuned for more from our conversation where we talk about how we can empower kids together and what kids teach us about living more fully and vibrantly.
The first book in the Queen Girls series shares the story of the first African American woman pilot Bessie Coleman and the illustrations are so vibrant, enchanting and engaging. You can help bring this project to life by donating to the IndieGogo campaign and pre-ordering your copy to help bring these books to children in need of inspiration and connect with them on social media and their website: www.queengirlspublications.com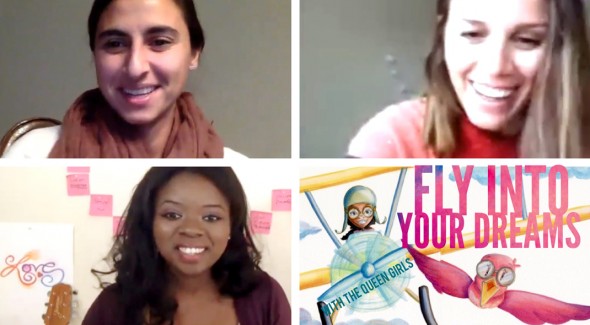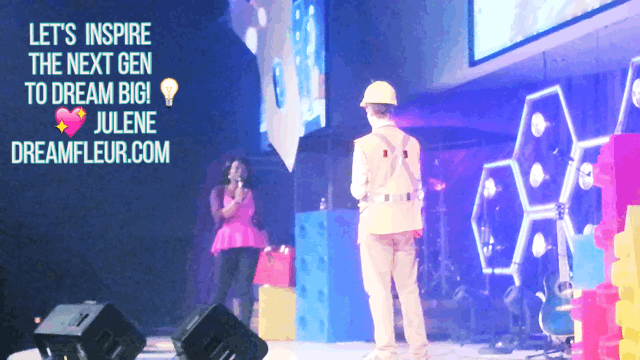 Above: Inspiring youngin's LEGO Movie-style… One of my favorite things to do is create and speak at experiences and workshops merging music, drama and interaction for kids and youth to inspire them to live their dreams boldly in purpose. Together we can inspire the next generation! – Julene
You may also like: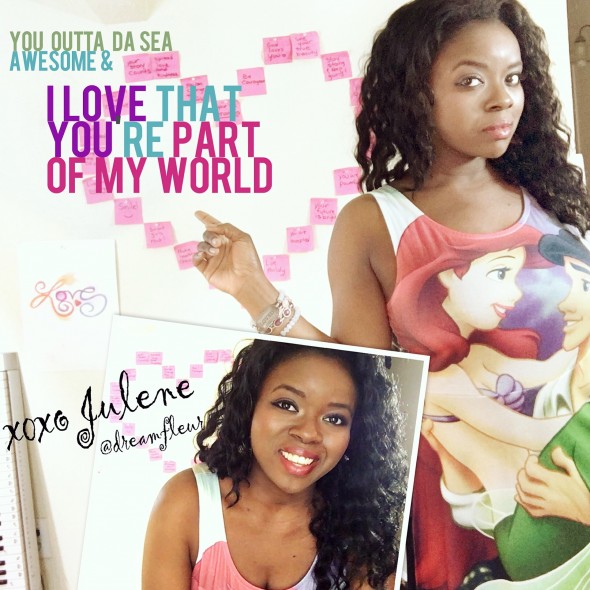 You is loved – how bow dah?💖 Just wanted to let you know that I appreciate you and God sees you😍 – you're the treasure He cherishes even more than Ariel does hers 💎👑💍 🐠- heehee this is my corny Bae Day card to you to say that you're special to me – you outta da sea awesome🏝 and I LOVE that YOU're Part of My World – how bout dah?😁😑 Okay I'll stop with the terrible puns🙄 but know that even if you don't gotta bae today you are beautiful and worthy and so very Loved! 😘 Love Julene XOXO Happy Love Day (which is everyday for me). Thanks for giving me the honor of being part of your world!
P.S. Can you tell I love Disney movies and the Little Mermaid? 💁🏽Love may not be picture perfect but true Love is better than a Disney movie or fairy tale… When you find true Love – the kind of Love that's unconditional, passionate and everlasting you've found everything you need. God is Love…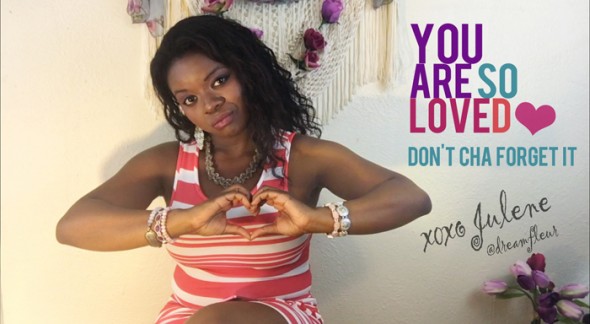 You may also like: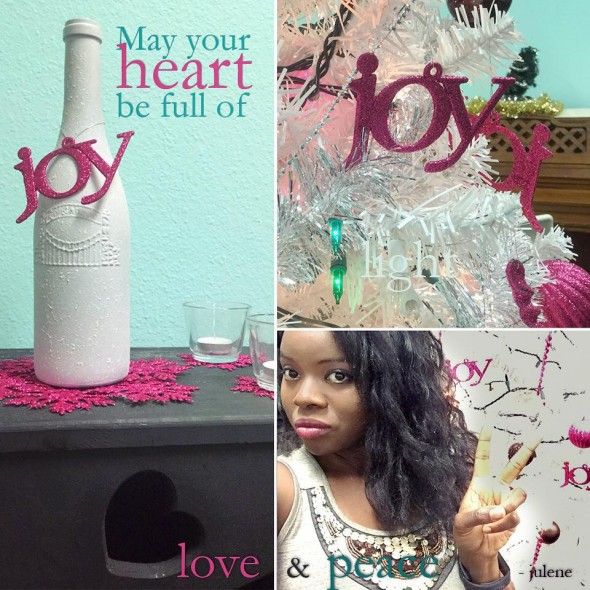 I love the wonder and joy of the Christmas season – especially how kids remind us of how fun it is to anticipate great things🎁 and enjoy life in a carefree way. Whatever you may be going through right now I pray your heart is filled and overflows with that kind of childlike joy🙌, light🔥, love💓 and peace✌🏾️ that surpasses understanding not just now but into the New Year and beyond!
You are so very loved – believe it baby, let Love give you the freedom to anticipate and have hope for great things ahead and courage to live out your purpose to create the life of your dreams!😘 much love – Julene
P.S. Some things are better expressed in songs – here's a snippet of the lyrics of one of my songs "Take It Back" about redeeming the freedom, hope and joy we had at the beginning of our lives, stay tuned for more from my songwriting sessions…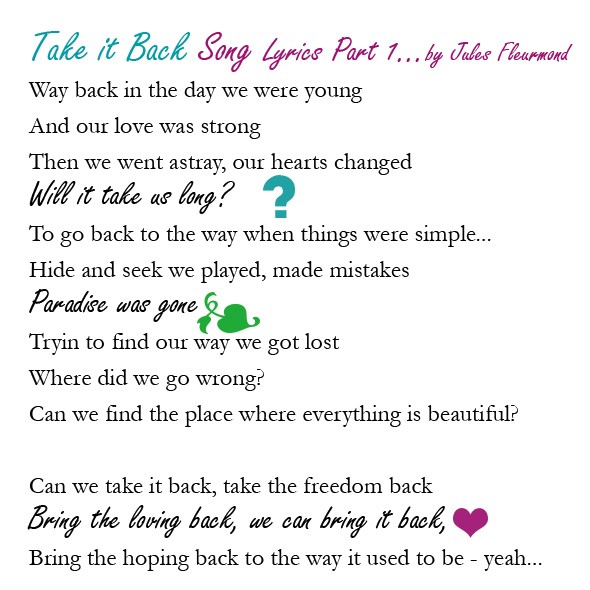 You may also like: