One of my goals this year is to live a healthier lifestyle including eating more natural foods and exercising more. After going to a workshop a while back I began introducing more natural beauty products into my regimen. We care so much about what we put in our bodies but what about what we put on them? Here I share some of my favorite beauty products with more natural ingredients. Brands include Burts Bees, Physician's Formula and Bare Minerals. Note: I purchased all of these products and do not represent any of these brands.
You may also like:
We began our journey on this Earth with the freedom to discover, to explore with wide-eyed wonder, we dreamed, we played naturally – until we lost our trust and fear drew us away from our real life reverie and the freedom that is ours…
What would happened if we embraced the childlike freedom to dream and play again?
I was inspired to do research for my education doctorate program on the power of play in learning and creativity for kids and "grown up" kids, and how play is beneficial to our productivity, creativity, and health. Recently at my research presentation I brought blowpops, bubbles, balls and other toys for the educational professionals to play with – and they did! It was a sight to see (and giggle at! Can you imagine your school's teachers and principals blowing bubbles?;). I loved seeing them ignite their inner-child!
I encourage you to do the same! The first journey of the Dare Dreamer Movement is reconnecting with the child in you and the boundless creativity that has been stifled by your life experiences. Let's regain the freedom we had to dream and live with wonder and whimsy – the Love that created us gives us permission to be free from the darkness and trials of this world and live in light and possibility.
What can you do today to add an element of play to your life?
For me it has been adding more time to do art, dance and write songs without caring what others would think. I'd love you to share how you would play with me!
– Julene
You may also like:
Here are some projects I'm working on currently for the Dare Dreamer Movement:
…Click here to continue reading & for more inspiration>>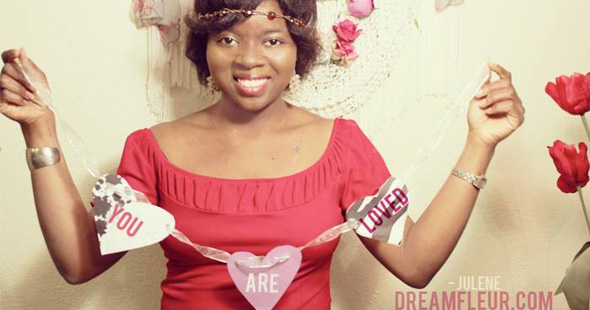 The Art of Health and Loving Your Heart: The Dreamer Rejuvenation Project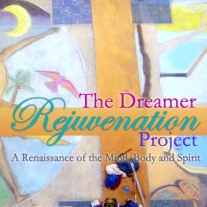 I've been interested in and studying health ever since I was in high school and interned at a hospital. Since then I've been looking for ways to make exercise and wellness more creative and fun after struggling in this area myself.
After I interned at The Cooper Institute and got my Master's degree in public health I decided to combine my passion for creativity with this interest in wellness to create The Dreamer Rejuvenation Project. Health and wellness often seems boring and tedious to the creative mind (I'd rather be making art than slaving away at a treadmill!;), and science stiff and stuffy – but what if we saw the complexity of the human body as art, and as creatives took better care of our health not as a nuisance but as a creative undertaking and privilege.
I've been honing what the project will look like and will be sharing inspiration on treating the care of your health as an art form and appreciating your body for the intricate masterpiece it is, created with care and purpose. Stay tuned here and on Twitter for more inspiration!
You may also like:
Speak up – because the world needs your voice and your purpose! Here I share my story of how I went for years in silence, paralyzed by insecurity and social anxiety, and why it's so important for you to speak up! Now I'm living wild and free, dreaming and playing through life in the wonder of love, in awe of purpose, with childlike boldness and boundless creativity (stay tuned for my second video talking more about what it means to be "Wild and Free!") One of my goals this year is to speak and share inspirational videos at my channel more consistently so subscribe here and stay tuned for more!
Inspired by the Speak Up! project by bloggers Amber and Annie. Join the monthly Speak Up project here to start sharing your voice through video this year: http://www.mrthomasandme.com/2015/01/speak-up-wild-free.html
This song "Feel the Light" from one of my favorite artists Britt Nicole describes my journey perfectly…
You may also like: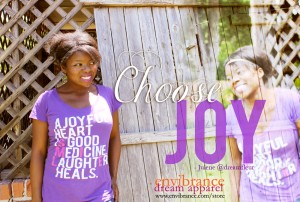 One of the greatest obstacles to following my dreams has been overcoming depression and the feeling of inadequacy. Over the years and through many struggles I've learned that joy is a choice and it is strength in the darkest of times…
I shared a glimpse of my story a few weeks back on Facebook and was surprised by the outpouring of support, people who said they were encouraged and even someone who messaged me to tell me that they were going through a down time in their life and I was able to give them an uplifting word.
Often our past can feel like something to be ashamed of but in reality your story and whatever you have overcome is vital to share to help other people get through – dare to be vulnerable, you have the hope someone else needs. This is my story…
Featured in this post & video: A Joyful Heart is Good Medicine T-Shirt from my inspirational clothing line Envibrance Dream Apparel. Click here to find it and other style that inspires for both men and women…
You may also like: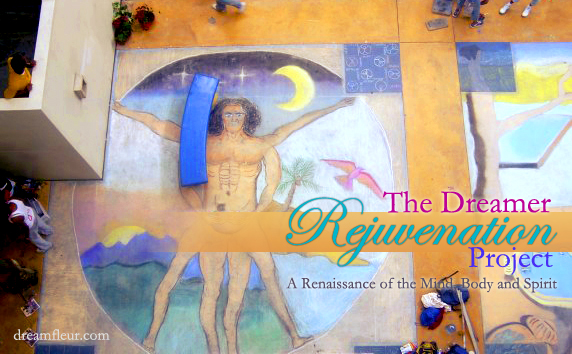 Above: A Renaissance-inspired chalk drawing my friends and I created in high school dedicated to the Vitruvian Man (don't worry he's holding a bowl of fruit in front of him;) – or in this case the Vitruvian Dreamer with my additions of the moon, stars, landscape and soaring bird. Leonardo Di Vinci's work, with the attention to detail and anatomical accuracy, is one example of the merging of art and science during that period.
Along with my passion for all things creative, I've also felt called to encourage artists and dreamers of all types to take care of their bodies better – how can you create well if you're not feeling well, and what's the good of making a masterpiece if you're minimizing your optimal years here and ignoring the beauty in the health of your body?
My conviction for health started with my own experiences and story, realizing how my daily habits were the cause of stress and avoidable ailments that often slowed down my productivity (including blogging) and made me pursue the art of creative wellness. My long-term aim is to create a unique approach to taking care of your body – moving more, eating right – that is less intimidating & drudging. Health shouldn't be a nuisance to your schedule and pleasure, but an intentional, integral and balanced part of being a creative dreamer who respects and lives life in full color in all areas.
Believe me I know the dread of wanting to lay on the bed instead of getting up for that work out, or the lure of those crunchy munchies (I'll just have one more:). My dream is once day to encourage others, and myself to see the beauty in their bodies and in healthy living, and move away from the standard of unbridled indulgence our society sets (another helping of "processed-ness" anyone?)
I've started the Dreamer Rejuvenation Project on the blog to creatively share tips for others (and myself) to make those changes (you know those ones I'm talking about) that will help you feel better and be better for the long run.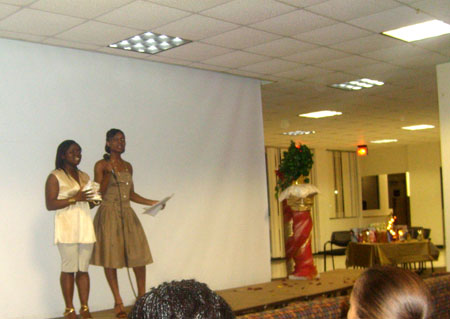 Above: A picture from a beauty, health and wellness event I hosted at my University a few years back called "Royal Rejuvenation," one of the inspirations behind this new series.

This summer as part of my public health program I got to intern at The Cooper Institute, an amazing research and educational organization that encourages a whole lifestyle of living well, eating better and moving more. Cooper Aerobics, the overall organization, was founded by Dr. Kenneth H. Cooper, M.D. who is called the "Father of Aerobics," an Air Force physician who became a forerunner of providing evidence for the role of exercise in preserving health.
During my time at Cooper I got to meet amazing people along with learning about and experiencing various facets of what goes on there, from visiting the fitness center to blogging for their new healthy lifestyle website TodayIWill.com. I wanted to share my first blog here, on the importance of limiting your couch and desk potato tendencies.
As a creative I spend so many hours sitting at my desk, drawing, blogging, designing, writing – the list goes on. I've been feeling the effects of all of those hours of inactivity, and learning all about how harmful sitting really is – it doesn't do the body good. Here's my blog describing the effects of prolonged sitting and ideas to get your own potato out of that chair to get rejuvenated…
Click here to read my post "Don't Be a Desk Potato: Ways to Get Moving…" on the Cooper Institute blog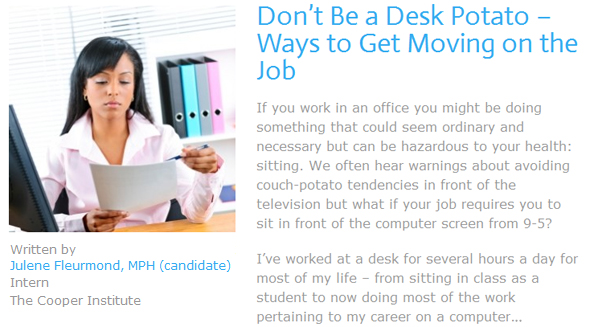 You may also like: