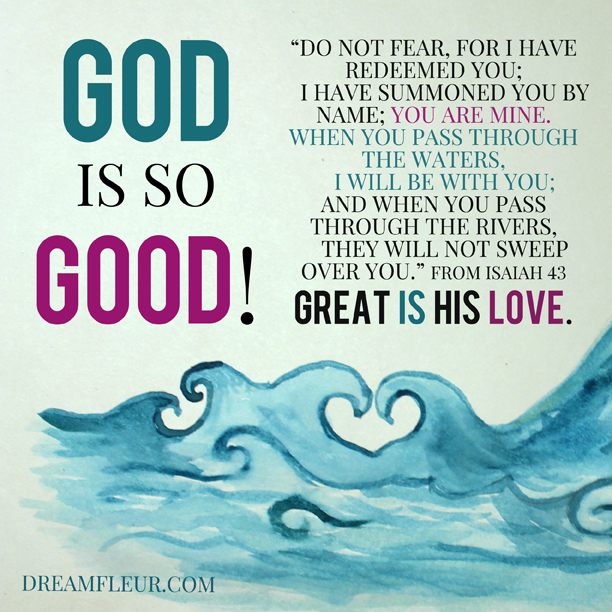 Whatever you go through, whatever the storms or fears that try to engulf your hope know that you are so loved and God is on your side!
I was in the hospital last weekend & out of whack for a week or so with stress and physical issues but wow amidst it all I had the weirdest & coolest God experience. He is real, He loves us, He is sooo, sooo good & has a plan for our lives – just seek Him and you will find Him and His plan for your life!
You may also like:
Okay so what I love about working with kids as a teacher and speaker is the excuse to play dress up – I'm no where near a regular but here are a few of my cosplay adventures and the inspiration behind them which are awesome stories that inspire my work:


I love learning & shows that inspire kids to explore creation!💖🔭 Here's me as Keesha from The #MagicSchoolBus Rides Again 🚌 on Netflix (anyone else love that show growing up?) We were meant to take time to play and have fun as part of our work (I even did research on the benefits of play in grad school) – whether it's sports, art or cosplay take time to do something that engages your creativity & brings you joy!✨
I went investigating the candy situation🍬🍫🍭 at The Potter's House Harvest Time event (don't judge me – it was for the whole family☺️) as The Princess in Black – inspired by both the GOAT MIB Will Smith😎 and kids' books characters👸🏾👸🏼 which I love as a teacher & current kids' writer!
.
(Check out this series The Princess In Black about unconventional mystery solving royalty by Shannon & Dean Hale and the Dream Big! More Than a Princess Coloring Book.🎨 Each page of the coloring book features a girl sharing her dream of becoming a professional, like a politician, astronaut🚀 or a community organizer. Stephanie Tabashneck, psychologist and author of the book, created it because she was concerned with the lack of role models, characters and positive messages for young girls and in particular young girls of color).
.
If you don't remember anything else remember to dream big and live boldly because You Are Great!💁🏽 You are royally loved by the King and have the light to fight darkness so go kick some butt. Agent J out✌🏽
You may also like: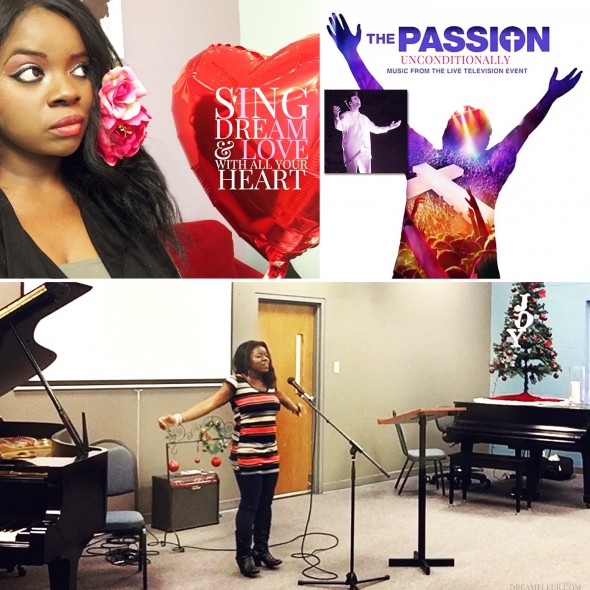 Dream, love and sing🎤 with all your heart…I'm gearing up for our Spring musical showcase at school. We've been practicing our vocals & singing dynamics since January & it all culminates to a show where each of us selected a song that reflects our heart.💖 Mine is Unconditionally by Katy Perry mixed with my original.
I first heard the song on Tyler Perry's The Passion last year & love the message in that context- how God who is love gave His life for us & poured out His all to pursue relationship with us. He's been teaching me about unconditional love & setting others above myself, how we can show the world true love when we love with all our heart like He did.
You may also like: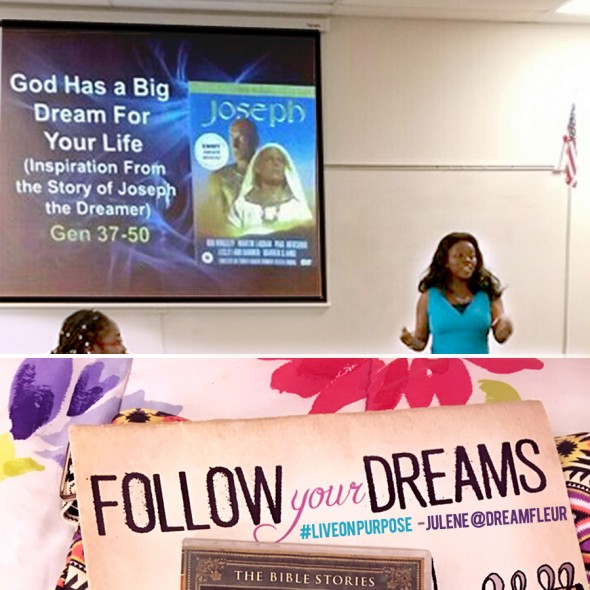 Sometimes it's what you're most afraid of that's part of your purpose 👀 – for me that was speaking! 😰 These are the confessions of a former major introvert… I used to shake in my boots literally on-stage and even when I had to talk in class as a kid my heart would beat loudly…😩 Growing up shy I hardly talked as a little girl and people would ask my mom if I was mute🤐. When people asked me what I wanted to be when I grew up I squeaked Oprah👑 – I wanted to speak and use my voice to inspire others but didn't know how i was gonna cause I was too scared.😖
Through practice and perseverance I got through that fear and surprisingly now speaking is my FAVORITE thing to do! I find myself on stages and in classrooms (where I'd probably pass out or drown in a puddle of my own sweat years ago🚣🏽💁🏽) speaking my story and singing encouraging songs🎤 to inspire other kids who were like me to overcome their fears and live their big dreams…🔥
Recently I got to speak with a group of teen girls in Dallas (some of them pictured here) about the journey of dreams💖 – how God has a big dream for each of our lives and how even when things get tough everything works together for good for those who live on Purpose.💥 We talked about the story of Joseph the Dreamer in the Bible who is my fave (go watch the Emmy-award winning movie based it, it's awesome and Joseph ain't too hard on the eyes;) and how even when he was in a pit and the prison he trusted God and served others with his gifts until his big dream came true. God used all of those trials to develop him into a true, powerful leader who would go on to save his people – a foreshadowing of another great leader to come… 👑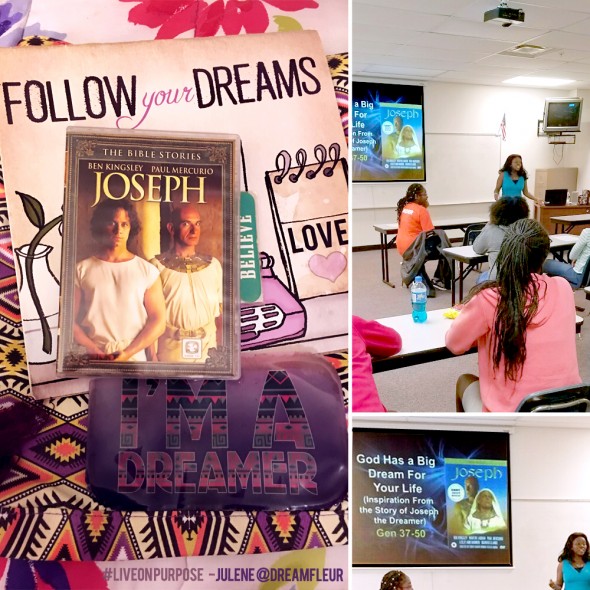 Ever since I was younger God told me my story was like Joseph's and the word "dream" was always in my heart. Everything about my businesses and life had the word dream included somehow since I was a kid (as did gifts my friends gave me pictured here🎁). Like Joseph I overcame years of confusing circumstances and now I'm living out the very dreams I had written down years before – speaking, singing, serving others' dreams and creating a multimedia company that inspires youth to live on purpose. With Love everything is possible💖 – so go follow your dreams and dare to share your story – someone needs to hear you speak about how you overcame too. I truly believe your story can set someone free and I believe in you!
Love and peace ✌️ Julene
P.S. Have a group of kids or teens who could use some inspiration through speaking, singing and a creative interactive presentation? Feel free to send me a line and let me know how I could help!💞 Together we can inspire the next generation!
You may also like: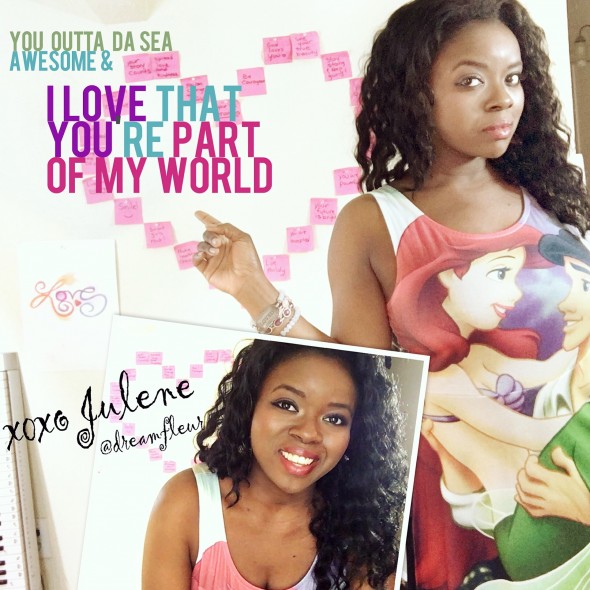 You is loved – how bow dah?💖 Just wanted to let you know that I appreciate you and God sees you😍 – you're the treasure He cherishes even more than Ariel does hers 💎👑💍 🐠- heehee this is my corny Bae Day card to you to say that you're special to me – you outta da sea awesome🏝 and I LOVE that YOU're Part of My World – how bout dah?😁😑 Okay I'll stop with the terrible puns🙄 but know that even if you don't gotta bae today you are beautiful and worthy and so very Loved! 😘 Love Julene XOXO Happy Love Day (which is everyday for me). Thanks for giving me the honor of being part of your world!
P.S. Can you tell I love Disney movies and the Little Mermaid? 💁🏽Love may not be picture perfect but true Love is better than a Disney movie or fairy tale… When you find true Love – the kind of Love that's unconditional, passionate and everlasting you've found everything you need. God is Love…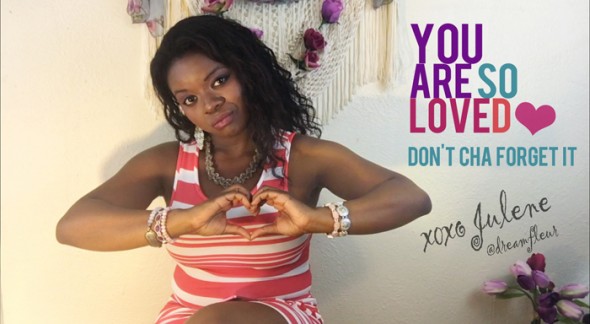 You may also like: