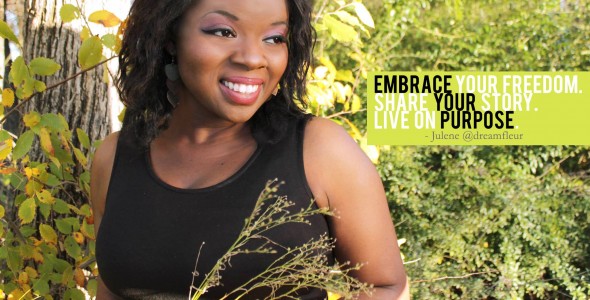 Everything you've been through and maybe are going through is for a greater purpose – not to punish you but to prepare you for your purpose, to strengthen you and give you a story to share that others need to hear…
You may also like:
You're royalty – yeah it's true…the waaaay major difference between those Disney gals and you is that you're the real deal, made to reign in a Kingdom beyond this world but that's all around us. The Father God who loves you so much is the ruler of all and once you accept His royal invitation you're the King's kid.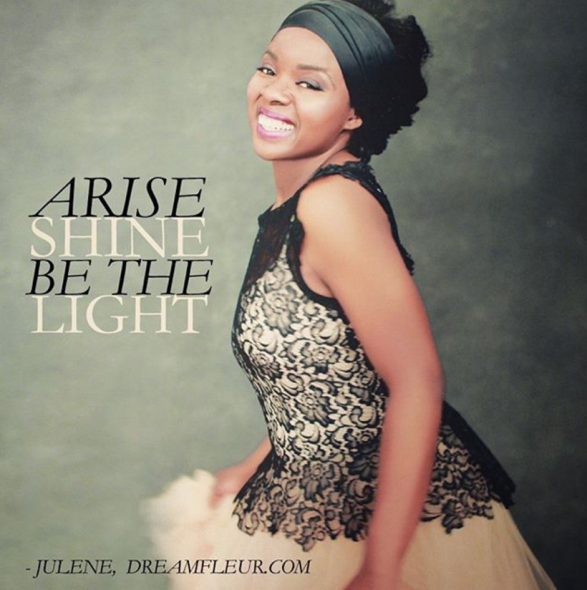 I love Disney movies because they take you to a whole new world (pun intended;) where anything is possible and where good, light and love win in the end. Life's meant to be an amazing story, a riveting adventure – here's your invitation to the greatest Kingdom that ever existed. Embrace your calling and the permission you already have to dream and live BIG. higher than you can ever imagine for a reason beyond your wildest dreams! Rise and shine baby, the world's waiting…
P.S. My friends should know better than to get me gifts like this – I'm a Disney-lover and take it very serious – I can get a lil crazy, lol.
You may also like:


Tori Kelly is bringing it to the music scene – I love her meaningful lyrics and refreshing style and personality. One of my favorite songs from her is "Unbreakable Smile," from her debut album of the same name. In it she addresses being judged and holding on to her identity in her rise in the industry, with an unbreakable smile no matter what anyone says. I think you'll love the song as much as I do:)
Wherever you go the best things to bring are Love and your unbreakable smile (and some sparkle and shine of course;) 💖 You're beautiful my friend and your smile lights up the world! Like the lyrics of Tori Kelly's song say don't let anyone shatter you or make you feel less than you are – a star🌟!
Thanks to my friend Sabbath who spontaneously took this pic for me (below) while we were at Megafest so I could post for for Tori Kelly's partnership MTV and CoverGirl for a VMA #covermoment contest. I'm a total Tori Kelly fangirl😍 and would love to meet her – even the new curly hair style in this pic is inspired by hers – love her heart, music and curls! 😙
Be sure to follow Tori Kelly and find out more about her music and tour at ToriKellyMusic.com. Click here to get "Unbreakable Smile" on iTunes!

"'Cause I know who I am, yeah I'm still the same
Just a California girl with big dreams
Thinking maybe they'll let me sing songs about real things
And baby who knows maybe I can sell out shows without taking off my clothes
God made me sexy I don't care if only I know
La da da da dee, you're not breaking me
La de da da da, ain't got time for ya, singing
La da da da dee, you won't shatter me
La de da da da, got an unbreakable smile"
– Lyrics from Unbreakable Smile
You may also like:
Here's one of my favorite uplifting songs, Beautiful Flower by India Arie one of my very favorite artists. Let the soothing sounds and lyrics be encouragement to your soul:
"This is the original recording of the song "Beautiful Flower". One LIVE performance… a real talent… effortless and emotional… sung from the heart. Notice that Chris Tucker is intently listening right beside her. This song was written to help out the children of Oprah Winfrey's Leadership Academy For Girls in South Africa."
LYRICS
This is a song for every girl who's
Ever been through something she thought she couldn't make it through
I sing these words because
I was that girl too
Wanting something better than this
But who do I turn to
Now we're moving from the darkness into the light
This is the defining moment of our lives
'Cause you're beautiful like a flower
More valuable than a diamond
You are powerful like a fire
You can heal the world with your mind
There is nothing in the world that you cannot do
When you believe in you, who are beautiful
Yeah, you, who are brilliant
Yeah, you, who are powerful
Yeah, you, who are resilient
This is a song for every girl who
Feels like she is not special
'Cause she don't look like a supermodel Coke bottle
The next time the radio tells you to shake your moneymaker
[ Beautiful Flower lyrics found on http://www.completealbumlyrics.com ]
Shake your head and tell them, tell them you're a leader
Now we're moving from the darkness into the light
This is the defining moment of our lives
Continue Reading »
You may also like:
We began our journey on this Earth with the freedom to discover, to explore with wide-eyed wonder, we dreamed, we played naturally – until we lost our trust and fear drew us away from our real life reverie and the freedom that is ours…
What would happened if we embraced the childlike freedom to dream and play again?
I was inspired to do research for my education doctorate program on the power of play in learning and creativity for kids and "grown up" kids, and how play is beneficial to our productivity, creativity, and health. Recently at my research presentation I brought blowpops, bubbles, balls and other toys for the educational professionals to play with – and they did! It was a sight to see (and giggle at! Can you imagine your school's teachers and principals blowing bubbles?;). I loved seeing them ignite their inner-child!
I encourage you to do the same! The first journey of the Dare Dreamer Movement is reconnecting with the child in you and the boundless creativity that has been stifled by your life experiences. Let's regain the freedom we had to dream and live with wonder and whimsy – the Love that created us gives us permission to be free from the darkness and trials of this world and live in light and possibility.
What can you do today to add an element of play to your life?
For me it has been adding more time to do art, dance and write songs without caring what others would think. I'd love you to share how you would play with me!
– Julene
You may also like:

Don't Just Talk About Your Dreams – Live Them
It's so important to take action on the dreams planted in your heart – even if it's just a little step per day. The process of dreams takes time – the journey may be difficult but it's during the pruning process that you are strengthened to live out the purpose you were made for.
Your dreams were planted in your heart for a greater reason – to flourish and bloom in due season. I know the process and journey can be hard and we can become disillusioned and weary along the way (I have years of experience in that dark, discouraging place) but never give up on the purpose you were made for – those deeply rooted visions🌳 that make your heart race weren't meant to just be imagined! They were made to be revived, nurtured, watered and harvested in just the right timing to bring nourishment, joy, and hope to the lives of others…


I know how it feels to be discouraged, afraid and trying to live out your dreams alone… Need a cheerleader (that's me;) to motivate you on your journey of dreams? Join our community by filling out the form below to share your dreams, and get support, inspiration and motivation for your purpose!

What is one dream you've been burying that it's time to take steps toward? I'd love you to share in the comments – let's build a network of dreams and share with one another. Writing your vision down is one step to make the vision clearer. This will help me to help you better on your journey. It's time to arise and shine on purpose.
I'd love for you to share your dream with me, and would love to feature you and your dream, business or mission at http://dreamfleur.com as part of the Dare Dreamer Movement series. I want to feature others who are following their creative dreams with a greater mission and who have overcome obstacles to do so. Send me a message if you would like to be featured.
You may also like: