This. Made. My. Year. Lol, if this Carpool Karaoke with Michelle Obama, Missy Elliot and James Corden doesn't make you smile/dance I don't know what will:
You may also like:


Tori Kelly is bringing it to the music scene – I love her meaningful lyrics and refreshing style and personality. One of my favorite songs from her is "Unbreakable Smile," from her debut album of the same name. In it she addresses being judged and holding on to her identity in her rise in the industry, with an unbreakable smile no matter what anyone says. I think you'll love the song as much as I do:)
Wherever you go the best things to bring are Love and your unbreakable smile (and some sparkle and shine of course;) 💖 You're beautiful my friend and your smile lights up the world! Like the lyrics of Tori Kelly's song say don't let anyone shatter you or make you feel less than you are – a star🌟!
Thanks to my friend Sabbath who spontaneously took this pic for me (below) while we were at Megafest so I could post for for Tori Kelly's partnership MTV and CoverGirl for a VMA #covermoment contest. I'm a total Tori Kelly fangirl😍 and would love to meet her – even the new curly hair style in this pic is inspired by hers – love her heart, music and curls! 😙
Be sure to follow Tori Kelly and find out more about her music and tour at ToriKellyMusic.com. Click here to get "Unbreakable Smile" on iTunes!

"'Cause I know who I am, yeah I'm still the same
Just a California girl with big dreams
Thinking maybe they'll let me sing songs about real things
And baby who knows maybe I can sell out shows without taking off my clothes
God made me sexy I don't care if only I know
La da da da dee, you're not breaking me
La de da da da, ain't got time for ya, singing
La da da da dee, you won't shatter me
La de da da da, got an unbreakable smile"
– Lyrics from Unbreakable Smile
You may also like:
Here's one of my favorite uplifting songs, Beautiful Flower by India Arie one of my very favorite artists. Let the soothing sounds and lyrics be encouragement to your soul:
"This is the original recording of the song "Beautiful Flower". One LIVE performance… a real talent… effortless and emotional… sung from the heart. Notice that Chris Tucker is intently listening right beside her. This song was written to help out the children of Oprah Winfrey's Leadership Academy For Girls in South Africa."
LYRICS
This is a song for every girl who's
Ever been through something she thought she couldn't make it through
I sing these words because
I was that girl too
Wanting something better than this
But who do I turn to
Now we're moving from the darkness into the light
This is the defining moment of our lives
'Cause you're beautiful like a flower
More valuable than a diamond
You are powerful like a fire
You can heal the world with your mind
There is nothing in the world that you cannot do
When you believe in you, who are beautiful
Yeah, you, who are brilliant
Yeah, you, who are powerful
Yeah, you, who are resilient
This is a song for every girl who
Feels like she is not special
'Cause she don't look like a supermodel Coke bottle
The next time the radio tells you to shake your moneymaker
[ Beautiful Flower lyrics found on http://www.completealbumlyrics.com ]
Shake your head and tell them, tell them you're a leader
Now we're moving from the darkness into the light
This is the defining moment of our lives
Continue Reading »
You may also like: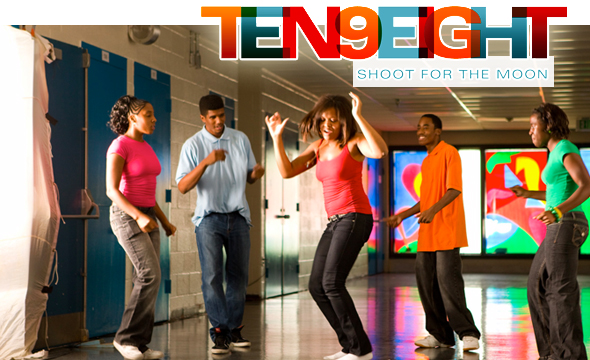 (This was originally posted on my youth site www.DreamerENT.com). As a NFTE alumnus I'm really excited to see this film, and encourage everyone to see it as well. To find out more about how you or someone you know can take part in NFTE visit www.nfte.com.)
They're bright, energetic, and blazing a trail of accomplishment by shooting toward their dreams… Check out the film Ten9Eight featuring a group of young passionate entrepreneurs…
"In America, a kid drops out of high school every 9 seconds… Imagine if they didn't." The upcoming documentary Ten9Eight explores this question, by telling the stories of a group of diverse young entrepreneurs from urban neighborhoods around the country who are overlooking their circumstances and starting their own businesses. The film, by award-winning filmmaker Mary Mazzio, follows the teens as they compete in an annual business plan competition run by the Network for Teaching Entrepreneurship (NFTE). The teens are selected from over 24,000 students from across the country, and compete in the final round in New York City for the chance to win $10,000 to launch his or her business.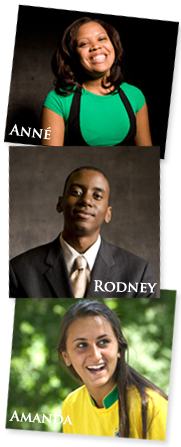 Here are introductions to some of the young people featured in the film:
Anné Montague, age 17, Founder of Inamoratos Dance (pictured above): Anné does it all. She dances, choreographs, and takes full charge of her dance company, which she started at the age of 10. Anné was raised primarily by her father, Purcell Montague, a truck driver, as her mother suffered from drug addiction. Anné, a focused girl with a big attitude, requires her dancers to go to class and keep their grades up. Anné's business is a non-profit, aimed at getting inner city kids off the street. Her motto? "No shirt, no shoes, no need. We dance." Anné will attend Florida Agricultural and Mechanical University next year, majoring in business.

Rodney Walker, age 19, Founder of Forever Life Music and Video Productions: Rodney was put into the foster care system at the age of 5 and ended up homeless on the streets of Chicago. Almost becoming a statistic like many of his brothers, Rodney was able to chart a new future – and is now studying business as a freshman at Morehouse College.

Amanda Loyola, age 16, Founder of Eco-Dog Biscuits: Amanda's father escaped from the favelas of Rio de Janeiro, finding a job at Burger King in Brooklyn, New York. He inspired his daughter, Amanda, to think that anything might be possible in America. Amanda started her business, a vegetarian dog treat company, after her dog, Princess, died from cancer.

Anné, Rodney, Amanda are but three of several remarkably resilient kids featured in this film, all of whom are facing the most challenging of circumstances in the inner city – making their achievements all the more remarkable.

Descriptions from from the website Ten9Eight.com
Click here to read more of the teens' stories and for more photos, and visit www.ten9eight.com to see if the film will be playing at a theater near you.
Watch the trailer for the inspiring film below:

You may also like: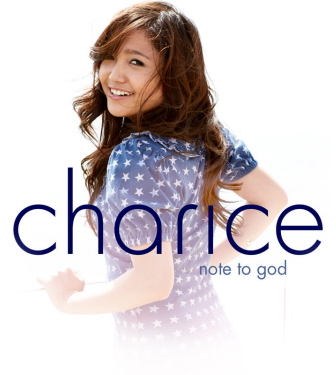 Talk about dreams come true! 17-year-old singer Charice Pempengco recently blew away the audience of the Oprah Winfrey Show, and the world, with the performance of her first single "Note to God." The performance was part of Oprah's Talented Kids series finale.
Renowned songwriter Diane Warren, who wrote the song said "I thought that would be the perfect song, and you did way beyond what I had hoped for."
Oprah told Charice, "You are a force to be reckoned with. That voice comes from something bigger than yourself. You're pulling it up out of some place deeper than your little body."
Click here or the picture below to see the video on Youtube. You can also see Charice's interview on the Oprah Winfrey Show by clicking here.
Charice also has a role on the upcoming Alvin and the Chipmunks movie coming out on December 25, 2009.
Charice truly reminds us that dreams really can come true! See more facts about the young singer below.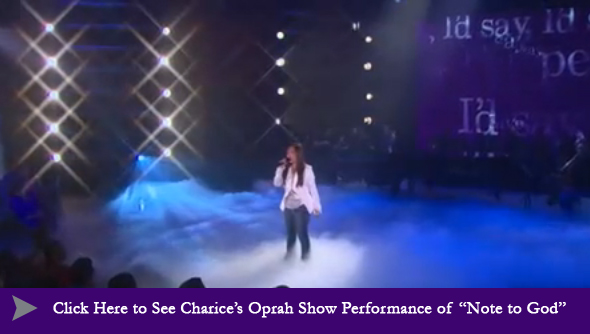 For more about Charice, check out some facts below about how she got her start: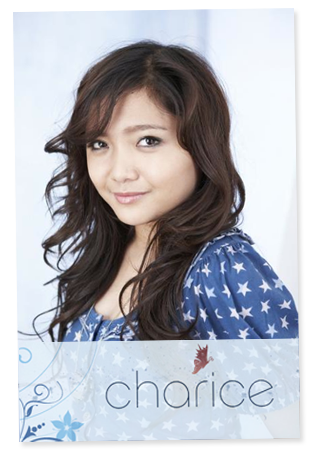 Dreamer Profile: Charice Pempengco
Charice began getting exposure through videos of herself singing on YouTube, gaining up to 13 million hits!
Born and raised in the Philippines, Charice was discovered at age 4 when her mother, a singer herself, noticed her daughter's loud, rather enthusiastic version of "Happy Birthday" and decided to teach her proper vocal technique.
By age 7, Charice was competing in local contests and belting out songs by Whitney Houston, Mariah Carey and Celine Dion.
In 2007, a web-savvy fan began posting a series of Charice's performances on YouTube. These included her performances of "I Will Always Love You" and "And I'm Telling You I'm Not Going" from the "Dreamgirls" soundtrack – both of which were broadcast on the Filipino talent show Little Big Star. That led to a performance on the popular South Korean talent show Star King.
Once that appeared on YouTube, she became an authentic internet sensation. Charice soon attracted the attention of American TV shows and appeared on the Ellen DeGeneres Show. Several months later, she appeared on the Oprah Winfrey Show bringing Oprah and the audience to tears when she sang.
Charice has performed alongside such stars as Michael Bublé, Celine Dion, Andrea Bocelli, Katharine McPhee and Josh Groban.
After singing with Celine Dion at her Madison Square Garden show in New York City, Charice confessed, "It was a dream come true. She's my idol. I felt like the luckiest kid in the world."
What's next for Charice? "I want to sing AND dance with Justin Timberlake," she laughs, speaking of how she would like to branch into different genres such as pop.
Facts from Charice's Official website
You may also like: