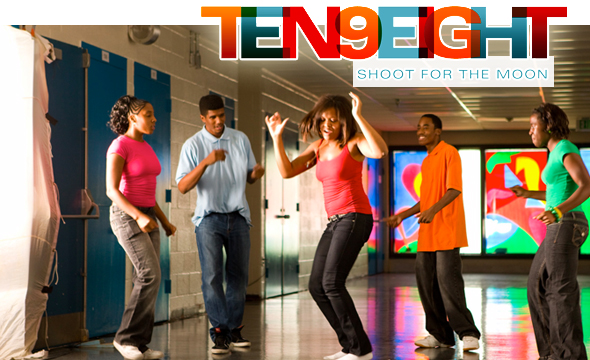 (This was originally posted on my youth site www.DreamerENT.com). As a NFTE alumnus I'm really excited to see this film, and encourage everyone to see it as well. To find out more about how you or someone you know can take part in NFTE visit www.nfte.com.)
They're bright, energetic, and blazing a trail of accomplishment by shooting toward their dreams… Check out the film Ten9Eight featuring a group of young passionate entrepreneurs…
"In America, a kid drops out of high school every 9 seconds… Imagine if they didn't." The upcoming documentary Ten9Eight explores this question, by telling the stories of a group of diverse young entrepreneurs from urban neighborhoods around the country who are overlooking their circumstances and starting their own businesses. The film, by award-winning filmmaker Mary Mazzio, follows the teens as they compete in an annual business plan competition run by the Network for Teaching Entrepreneurship (NFTE). The teens are selected from over 24,000 students from across the country, and compete in the final round in New York City for the chance to win $10,000 to launch his or her business.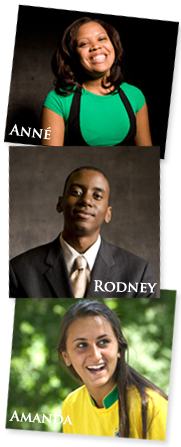 Here are introductions to some of the young people featured in the film:
Anné Montague, age 17, Founder of Inamoratos Dance (pictured above): Anné does it all. She dances, choreographs, and takes full charge of her dance company, which she started at the age of 10. Anné was raised primarily by her father, Purcell Montague, a truck driver, as her mother suffered from drug addiction. Anné, a focused girl with a big attitude, requires her dancers to go to class and keep their grades up. Anné's business is a non-profit, aimed at getting inner city kids off the street. Her motto? "No shirt, no shoes, no need. We dance." Anné will attend Florida Agricultural and Mechanical University next year, majoring in business.

Rodney Walker, age 19, Founder of Forever Life Music and Video Productions: Rodney was put into the foster care system at the age of 5 and ended up homeless on the streets of Chicago. Almost becoming a statistic like many of his brothers, Rodney was able to chart a new future – and is now studying business as a freshman at Morehouse College.

Amanda Loyola, age 16, Founder of Eco-Dog Biscuits: Amanda's father escaped from the favelas of Rio de Janeiro, finding a job at Burger King in Brooklyn, New York. He inspired his daughter, Amanda, to think that anything might be possible in America. Amanda started her business, a vegetarian dog treat company, after her dog, Princess, died from cancer.

Anné, Rodney, Amanda are but three of several remarkably resilient kids featured in this film, all of whom are facing the most challenging of circumstances in the inner city – making their achievements all the more remarkable.

Descriptions from from the website Ten9Eight.com
Click here to read more of the teens' stories and for more photos, and visit www.ten9eight.com to see if the film will be playing at a theater near you.
Watch the trailer for the inspiring film below:

You may also like: