Tori Kelly is bringing it to the music scene – I love her meaningful lyrics and refreshing style and personality. One of my favorite songs from her is "Unbreakable Smile," from her debut album of the same name. In it she addresses being judged and holding on to her identity in her rise in the industry, with an unbreakable smile no matter what anyone says. I think you'll love the song as much as I do:)
Wherever you go the best things to bring are Love and your unbreakable smile (and some sparkle and shine of course;) 💖 You're beautiful my friend and your smile lights up the world! Like the lyrics of Tori Kelly's song say don't let anyone shatter you or make you feel less than you are – a star🌟!
Thanks to my friend Sabbath who spontaneously took this pic for me (below) while we were at Megafest so I could post for for Tori Kelly's partnership MTV and CoverGirl for a VMA #covermoment contest. I'm a total Tori Kelly fangirl😍 and would love to meet her – even the new curly hair style in this pic is inspired by hers – love her heart, music and curls! 😙
Be sure to follow Tori Kelly and find out more about her music and tour at ToriKellyMusic.com. Click here to get "Unbreakable Smile" on iTunes!

"'Cause I know who I am, yeah I'm still the same
Just a California girl with big dreams
Thinking maybe they'll let me sing songs about real things
And baby who knows maybe I can sell out shows without taking off my clothes
God made me sexy I don't care if only I know
La da da da dee, you're not breaking me
La de da da da, ain't got time for ya, singing
La da da da dee, you won't shatter me
La de da da da, got an unbreakable smile"
– Lyrics from Unbreakable Smile
You may also like:
I heard Sabrina Carpenter, who plays Maya Hart on the Disney Channel series Girl Meets World, sing her song "Eyes Wide Open" for the first time at the Teen Choice Awards and was inspired both by her beautiful, soulful voice and the heartfelt lyrics.
You may also like:
This song "Pieces of Me" by Ledisi (which was Grammy-nominated this year by the way) is so uplifting and beautiful, and a great anthem for Women's History Month: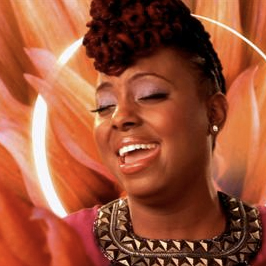 In the Lyrics
People just don't know what I'm about
They haven't seen what's there behind my smile
There's so much more of me I'm showin out
(These are the pieces of me)
When it looks like I'm up sometimes I'm down
I'm alone even when people all around,
But that don't change the happiness I found
(These are the pieces of me)
[Chorus:]
So when you look at my face
You gotta know that I'm made of everything love and pain
(These are the pieces of me)
Like every woman I know…
I can run the business and make time for fantasy
(These are the pieces of me)
Now I'm gonna make mistakes from time to time
But in the end believe that I'm gone fly
I'm a woman…
These are the pieces of me…
You may also like:
What a treat for Valentine's Day – the talented Beckah Shae did this moving cover of "If I Ain't Got You" by Alicia Keys and she and her husband Jack Shocklee did the accompaniment all on iphones and an ipad – how creative:


You may also like:
A talent graced from above, a beauty so striking and a spirit so cherished…Here are some of my favorite songs from a legend, an inspiration:
Give me one moment in time, when I'm more than I thought I could be
When all of my dreams are a heartbeat away and the answers are all up to me
Give me one moment in time when I'm racing with destiny
Then in that one moment of time I will feel eternity…



When I was younger like any other girl I loved this song and wanted to sing just like she did:


You may also like:
Merry Christmas! Here's a rendition I enjoyed, Justin Bieber singing "The Christmas Song" with Stevie Wonder and "Santa Claus Is Coming To Town" with special guest, X Facotr Contestant Drew:


You may also like: