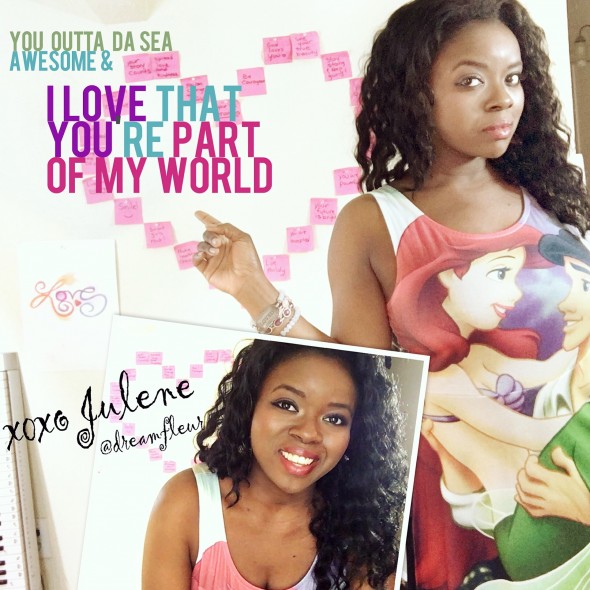 You is loved – how bow dah?💖 Just wanted to let you know that I appreciate you and God sees you😍 – you're the treasure He cherishes even more than Ariel does hers 💎👑💍 🐠- heehee this is my corny Bae Day card to you to say that you're special to me – you outta da sea awesome🏝 and I LOVE that YOU're Part of My World – how bout dah?😁😑 Okay I'll stop with the terrible puns🙄 but know that even if you don't gotta bae today you are beautiful and worthy and so very Loved! 😘 Love Julene XOXO Happy Love Day (which is everyday for me). Thanks for giving me the honor of being part of your world!
P.S. Can you tell I love Disney movies and the Little Mermaid? 💁🏽Love may not be picture perfect but true Love is better than a Disney movie or fairy tale… When you find true Love – the kind of Love that's unconditional, passionate and everlasting you've found everything you need. God is Love…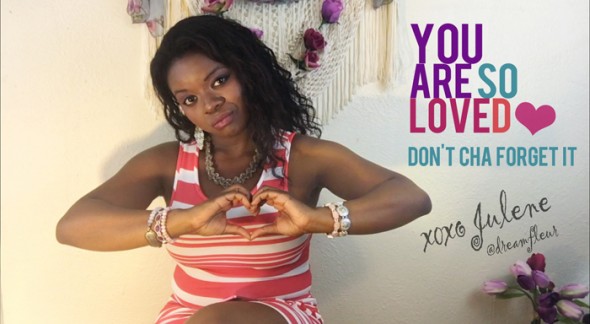 You may also like: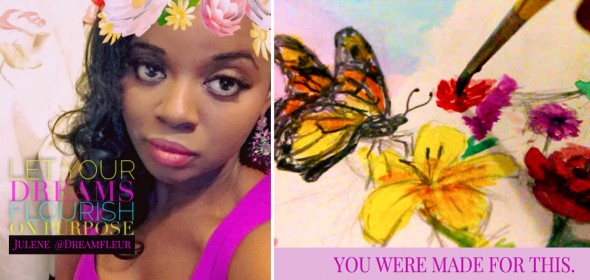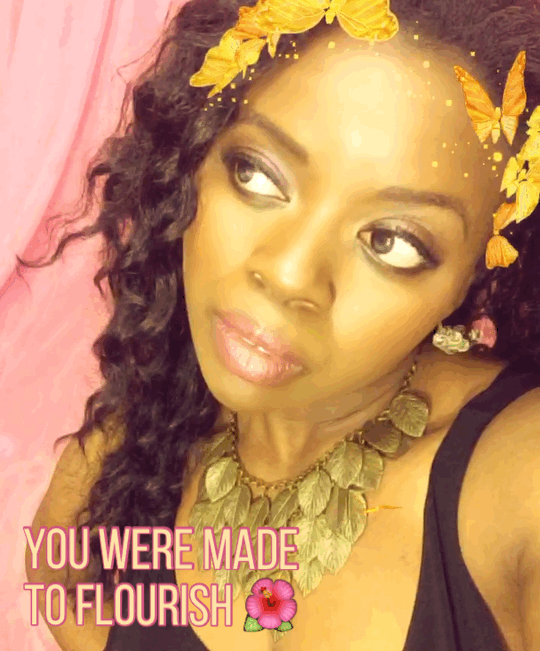 We don't have to be confined to a calendar to have a new beginning – everyday is New Year's Day – a fresh new start to live and flourish on purpose!🌺
This year I encourage you to embrace your uniqueness and passions, to water and nourish those dreams you may have buried. It's never too late to live your dreams – you were made for the visions that were planted in your heart so get going! 💖 I'm here on the journey with you and am cheering you on!
Much love, Julene💓
You may also like: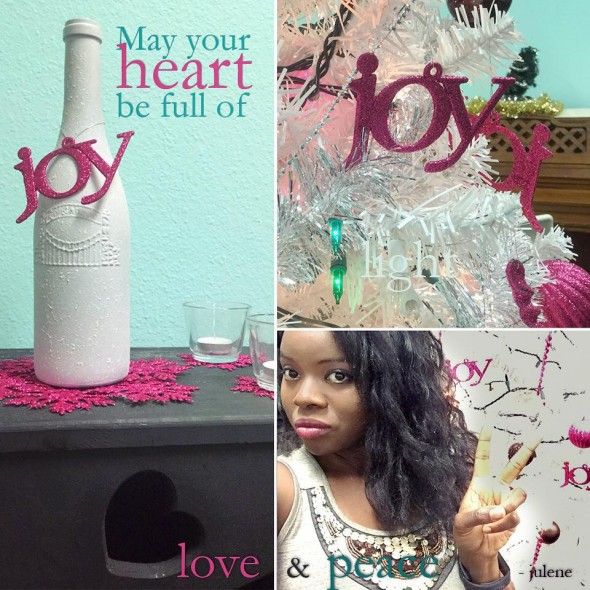 I love the wonder and joy of the Christmas season – especially how kids remind us of how fun it is to anticipate great things🎁 and enjoy life in a carefree way. Whatever you may be going through right now I pray your heart is filled and overflows with that kind of childlike joy🙌, light🔥, love💓 and peace✌🏾️ that surpasses understanding not just now but into the New Year and beyond!
You are so very loved – believe it baby, let Love give you the freedom to anticipate and have hope for great things ahead and courage to live out your purpose to create the life of your dreams!😘 much love – Julene
P.S. Some things are better expressed in songs – here's a snippet of the lyrics of one of my songs "Take It Back" about redeeming the freedom, hope and joy we had at the beginning of our lives, stay tuned for more from my songwriting sessions…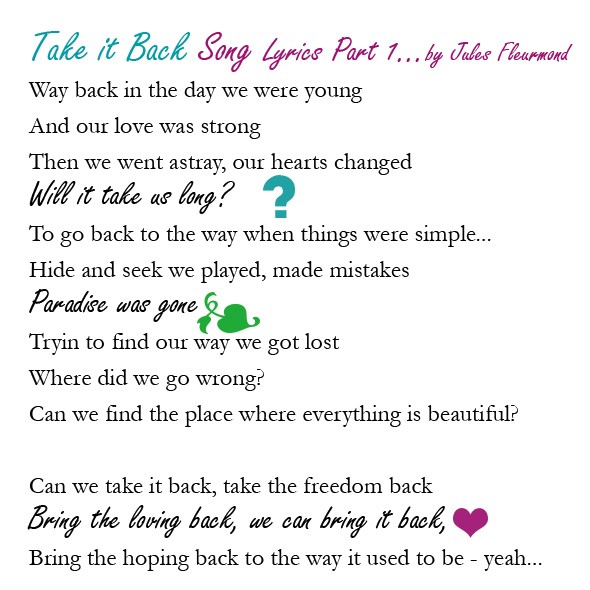 You may also like: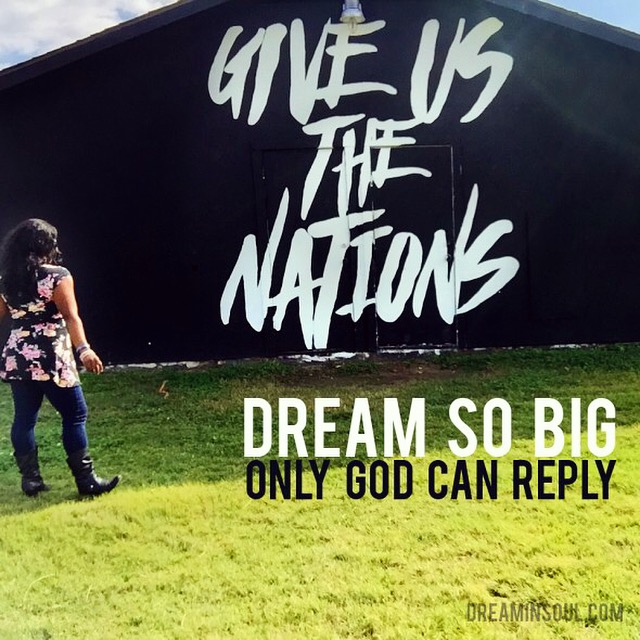 When you have a God-dream 💖 it goes way beyond yourself, it has the good of other people in mind and takes you where you never thought you'd go…it's like you're a kid on an awesome adventure with your Dad a King👑🙌🏻🦁 better than any movie…🎬 (This pic was taken at Christ for the Nations – these people have truly impacted my life, thank you CFNI!) I used to dream so small, dreams that only included me and my desires and passions but God can teach us to dream with Him and have a passion for His plans, for the broken and the world…🌎
He has a dream of everyone discovering His love💞 and truth and being brought back to Him. Let's dream and partner with our Father to help His dreams come true…give us the nations Daddy, give us a bigger dream and sense of purpose that we couldn't come up with on our own, to rock this world with Love, Love, Love…💓 Dream BIG dreams, higher, deeper dreams that have a ripple effect on other people and that require intervention from the One greater than yourself! My mentor Cindy Thienard once wrote me an encouraging note that said: "You have a gift…I am excited and the word of God says! 'Eyes have not seen👀, nor ears have heard👂🏼, nor has it entered into the minds of man the things I have for those who love ME!' Love God and Dream! So BIG! that only God! can REPLY!" Now THAT's how we should dream!
He says "Ask me, and I will make the nations your inheritance, the ends of the earth your possession…" Psalm 2:8
"Even before I was born, the Lord God chose me to serve him and to lead back
the people of Israel.
So the Lord has honored me and made me strong.
Now the Lord says to me, "It isn't enough for you to be merely my servant…" "It's too small a thing (NIV)" "I have placed you here as a light
for other nations;
you must take my saving power
to everyone on earth." Isaiah 49:5-6 CEV
You may also like: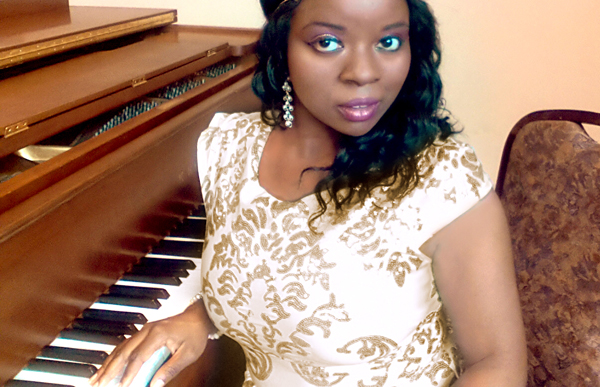 Here's a snippet of a recent pep talk I did on overcoming fear to live out your purpose especially in the time we live in…and apparently my life is a musical so I apologize in advance for any random outbursts of song and dance…
You may also like: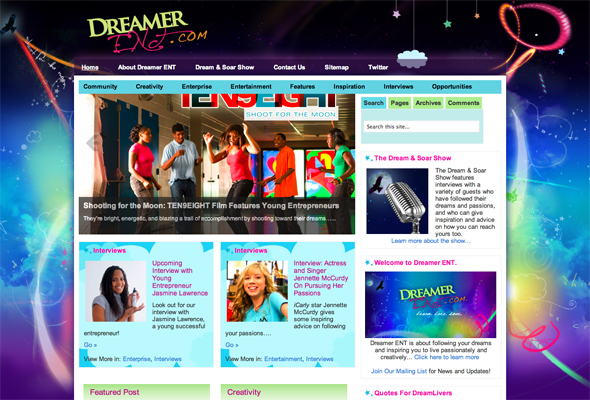 I mentioned before that I'm finishing up my doctoral program in leadership for youth – which is a fancy way to say I'm working on making the world a better place for kids. (Look I made it here to the home stretch, I almost quit because I thought it wasn't for me but then realized I was here for a greater purpose. School is the reason I had put my business and projects on pause for a long while so I could focus – so prepare to see more of me when I am set free). Though I was that nerdy bookworm who got good grades, school was never really my thing as an artistic ADD kid – part of the reason why I'm here to change the way things are for the next generation…
My motivation for getting through the program is that we're creating something we can actually use and change lives with. The journey has been hard but surprisingly fun – I've gotten so inspired and found my passion to empower young people has grown even more. I get to work with kids every week and seeing the crazy pressures they go through in this world breaks my heart! So many of the kids go through a rough time at home, then they have pressures at school and with friends – so many ways for them to "turn up" and get in trouble…they're so in need of positive role models and examples.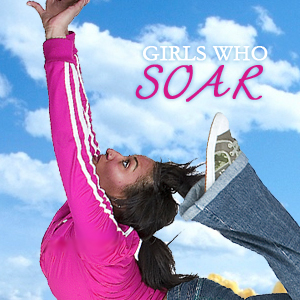 For my final project for school I'm working on my dream project and turning it into real life. My research is on how the arts can be used as a positive way to influence youth. I've always dreamed of creating a media organization that had only positive entertainment for young people – entertainment that inspired them to live a better life and helped them to become the changemakers in this world. So much of what's in the media, the Internet, TV and in music today is so negative and it's basically schooling kids in the wrong way. For my project, which is going beyond a school assignment into an actual living, breathing reality, I'm working with others to create entertainment with a greater purpose. This is kind of expanding on the work I did in undergrad at SMU when I got a grant to create workshops and a website to inspire kids to be creative and social entrepreneurs to change the world, DreamerENT.com. The goal now is to create positive original video content with substance, to begin with a fun but important "show" that delves into topics going on in the world today that affect young people (like my inspiration Oprah Winfrey did for me and my generation).
You may also like: