I love seeing successful entrepreneurs mentor the next generation! Check out this clip from Shark Tank, one of my very favorite shows, where Daymond John mentors the teen owner of Mo's Bows Memphis – it's a great reminder for us as entrepreneurs to be the light and cultivate the next generation of entrepreneurs and dreamers:
Here's the episode of Shark Tank that 11-year-old Moziah appeared on and dazzled the Sharks with his pitch:
Together with his mother, Moziah Bridges, an 11-year-old fashion designer with a hand-made bow tie business, entered Shark Tank in 2014. Although they got no deal, Daymond John offered to mentor Moziah to grow his business. ● In 2015 update, Moziah says that he's got something much better. Before Shark Tank, they only made $55,000 in sales. Just seven months after Shark Tank, they've reached almost $200,000 in sales. ● Daymond John also takes Mo's Bows to Robert Stewart, Inc., a legendary American manufacturer that's been hand-making ties for 100 years. ● Moreover, the CEO of Neiman Marcus, a gold standard of luxury retail stores, personally reached out to them. She wanted to do a test of Mo's Bows in the store. If they're doing well, they can be in every Neiman Marcus around the world.
A Word from Mo: Mo's Bows is a company I started in Memphis, TN in 2011 when I was just 9 years old. I couldn't find fun and cool bow ties, so one day I decided to use my Granny's scrap fabric to make and sell my own. I like to wear bow ties because they make me look good and feel good. Designing a colorful bow tie is just part of my vision to make the world a fun and happier place.
-Moziah

Check out his colorful line of ties and bows at http://mosbowsmemphis.com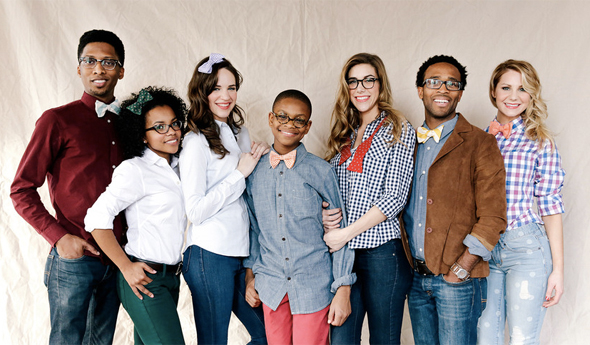 You may also like:
Comments
comments