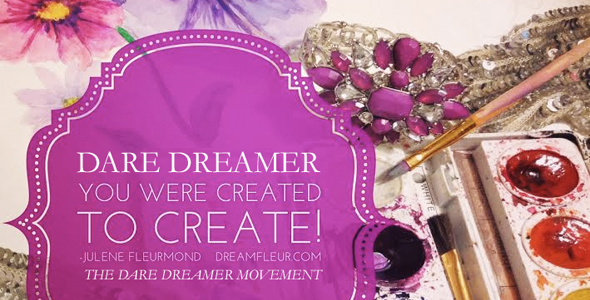 Here are some inspiring Dare Dreamers I posted about on my site DreamerENT.com to inspire you to dream boldly and share what you love with the world. I love their creativity and passion for what they do!
I "met" Brenna Maples virtually through a program we're both in, The Music Industry Blueprint (I highly recommend the program for anyone who has a dream of finder their artist as a singer!) I've featured her as an "Artist Who Inspires" and her song "Don't Give Up" because of it's inspiring message for anyone following their dreams. Here's what Brenna told me about the song: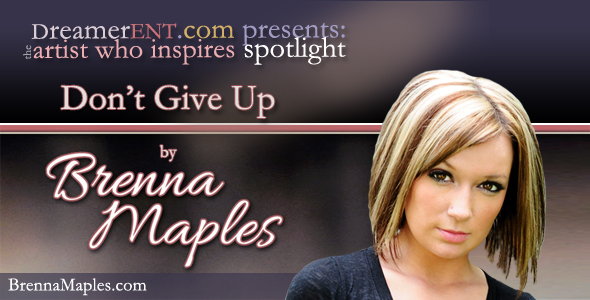 This is a song for everyone who has gone through or is going through a hard time in life. No matter what, don't give up.

"Don't Give Up" is a song I wrote about my grandpa's life events. He is still living and survived all of that! I also wrote it to encourage my sister to not give up through her battle of cancer. She has been cancer free for over a year, but she is still looking for a donor for a kidney transplant. I told her to not give up and to stay strong! This song is also for everyone that is going through a hard time. I want the song to encourage them to stay strong through whatever life brings and to not give up!
"You never know until you try, you've got to pick yourself up and don't give up…" – Brenna Maples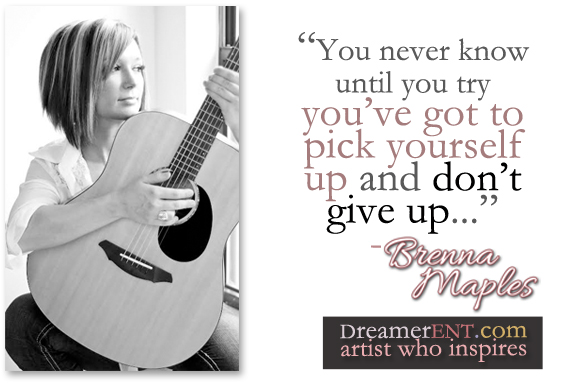 Click here to read more about Brenna in the DreamerENT.com feature!
Connect with Brenna Maples At Her Website to hear more music:

I'm so inspired by Lila of Fresh, Fit and Fearless who posts her healthy meals on Instagram and on her blog.
She's an 18-year old college student who shows us that eating healthy doesn't have to be boring or bland. Her fruit and nutrition-filled meals are always colorful and look amazing with photography that's top notch. Not only am I inspired to eat better but Lila's passion, dedication, creativity and consistency are great qualities for someone who is following her dreams – no wonder her following on Instagram keeps growing!
You can follow Lila on Instagram as @FreshFitandFearless and on www.freshfitandfearless.com. Be sure to check out the recipes featured, they look delish!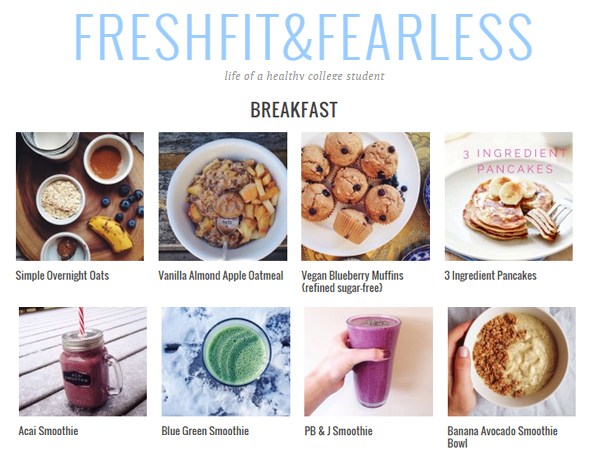 Olaf is definitely my favorite character from Frozen, and Charis Lincoln is one of my very favorites on Youtube so I loved seeing her Olaf-inspired fashion shoot, it's too cute!
Check out more of Charis' Disney and movie inspired looks at her channel: Charisma Star
I love everything Disney and Charis always shares imaginative and creative make-up and fashion. Here are some more of her looks:
Below is the very first video I've watched from Charis, her love story and how she gave the pen of her story to be written by the greatest Author of all…you will be inspired (and maybe cry if you're sensitive like me;)
You may also like:


I'm always inspired by young people who follow their dreams and serve others right where they are. Here are some of my favorite recent stories from my youth motivation website DreamerENT.com: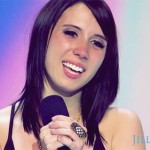 One of the most touching moments on this season of X Factor was when 19-year-old Jillian Jensen gave her moving version of the song "Who You Are" and shared her emotional story of facing bullying in high school…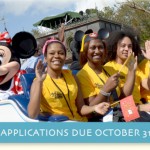 Steve Harvey and Essence Magazine are looking for Dreamers for next year's Disney Dreamers Academy where you can get the tools to help make their dreams come true…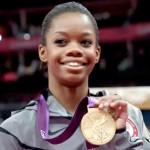 Olympic Inspiration: Gabrielle Douglas Tells Her Story "…Everything is possible and just to go out there and fight. If you have this dream, just go out there and don't be scared. Always be courageous and strong, and don't fear. Anything is possible if you put your mind to it."
16-year-old Gabrielle Douglas shares her story of perseverance that led her to the Olympics…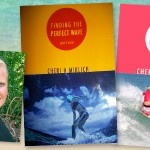 Finding the Perfect Wave is a great book that dives into the world of Alli Whitton, a 17-year-old avid surfer who seems to have it all together. When tragedy and change crashes into her world she has to learn to readjust, and to boldly face the rough trials in her path…
You may also like: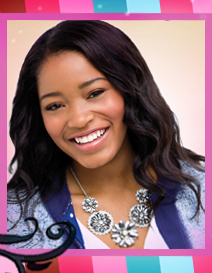 On my youth site DreamerENT.com I posted this inspiration interview featuring the talented Keke Palmer, who you may know as a singer and actress in movies like her most recent one Joyful Noise (which I'm looking forward to seeing), Shrink, The Longshots, and Akeelah and the Bee (one of my favorites, though she's definitely matured into other roles that have allowed her to stretch and grow).
I love how Keke's roles and music are relatable and positive and how far she's come since her early acting days. She's one of my favorite actresses and I even was inspired by her advice in this interview to break through my fear of others' opinions and start taking acting classes.
Through my work at the Valder Beebe Show I sent in questions for Keke to answer to give advice to young people on following their dreams. Here's what she had to say below (part of a longer interview segment I was able to produce):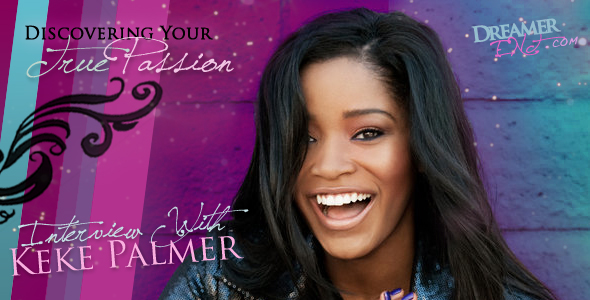 You may know her best from her role on the hit Nickelodeon show True Jackson V.P. about a teen girl who becomes a vice president at a billion dollar fashion company (talk about dreaming big:).
Keke has starred in numerous movie roles including movies like Shrink, The Longshots, Madeas's Family Reunion, The Wool Cap and Jump In. She also stole our hearts and had us cheering for her character, the sassy Akeelah Anderson in the inspiring movie Akeelah and the Bee, opposite actor Laurence Fishburne and Angela Bassett. Her energetic and upbeat personality and truly natural talents, spanning film, television, and music alike, have made her one of the fastest rising young stars in entertainment today. She started pursuing her dreams of singing and acting at a young age, and her hard work and determination has really paid off!
Our media partner The Valder Beebe Show chatted with Keke about the advice she would give to young people on following their dreams. Read and listen to what she had to say: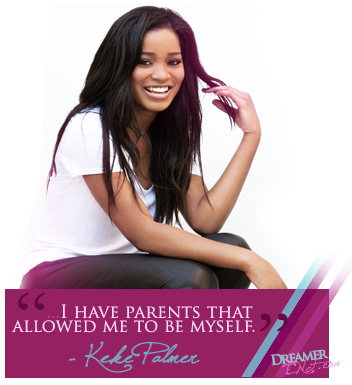 Q: You found out and pursued what you love to do at a young age. What advice would you give young people on finding their passions and following their dreams?
Continue Reading »
You may also like:
On Dreamer ENT I had the honor of interviewing an inspiring young lady who is spreading the love of reading to the young and old alike. Check out my interview with Adele Ann Taylor founder of Adele's Literacy Library below: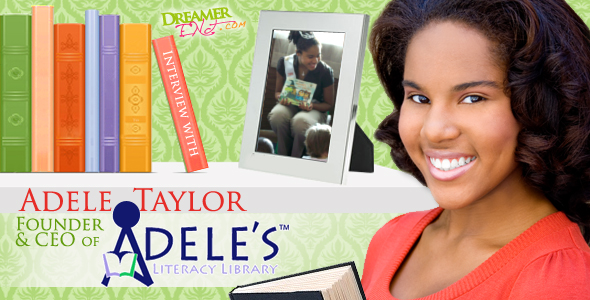 There's nothing like a good book; you can immerse yourself in different worlds, share someone else's experiences and ignite your own imagination to what's possible in the world.
Adele Ann Taylor has such a passion for books and at the age of 13 decided she wanted to share her love for reading with other kids, to show them how much power it holds and how much fun it could be. This is why she founded her non-profit organization Adele's Literacy Library™ (A.L.L.) in December 2008. The goal of A.L.L. is to "instill and empower that reading is not only fundamental, it is the key ingredient to success and through reading ALL things are possible."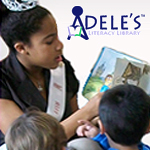 Throughout the past few years since founding A.L.L., Adele has already donated thousands of books and spoken to hundreds of kids about the power of reading. Her main goals are to donate millions of brand new books and bookmarks to schools, libraries and charitable organizations, and to "make a difference" in the lives of others through a book. She also wants to eventually offer scholarships to graduating seniors who want to pursue their educational dreams.
Adele was crowned Miss Heartland's Outstanding Teen 2009, making her an official representative for the sister group to the Miss America Organization, and she was most recently crowned Miss Bonnie Blue Outstanding Teen 2010. She is also a featured Hero on the website Kids Are Heroes that shows that young people can make a difference in the world. Watch Adele in the video below from a Kids Are Heroes event, where she speaks about her organization and how other young people can become change-makers in their communities:


Adele aims to motivate people of all ages to develop a passion for reading and show them that "regardless of where you come from, you can go anywhere in the world by reading a book." This inspiring teen spoke to Dreamer ENT about how she got started and what she's up to now – ALL for the love of reading.

Dreamer ENT: Tell us about you – how old are you and what grade are you in, and a little bit of your background?
Adele Taylor: I am a 14-year-old freshman [will be entering 10th grade in the upcoming year]. I am the oldest of three; I have a younger brother and sister. I enjoy rock climbing, roller skating, ice skating, hanging out with my friends, dancing and of course reading.
DE: When and why did you start Adele's Literacy Library? What sparked the idea and what did you do to get started?
You may also like:
I've recently launched a special project for young people to feature and inspire people who are living their dreams vibrantly, and who are pursuing them with passion. Dreamer ENT will be a special resource featuring interviews, resources and inspiration that will help inspire teens and tweens get their dreams off the ground and into the air, soaring. I created the site because as a teen myself it was mentors who helped me in starting my business and go to a wonderful college, and I wanted to share opportunities with others.

Visit DreamerENT.com for our first features and interviews…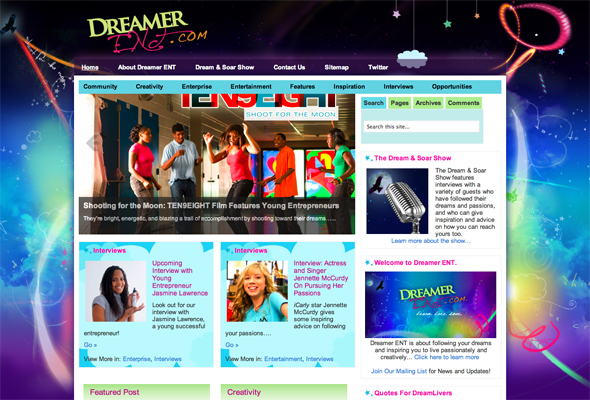 Check out some of the latest posts below: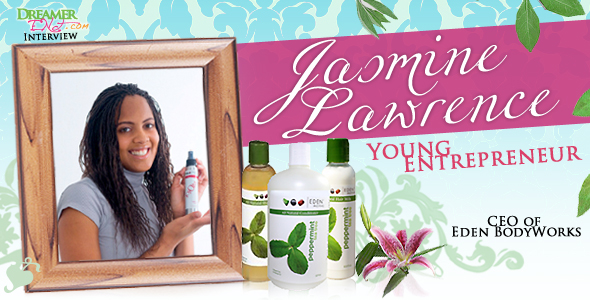 Jasmine Lawrence is a young successful entrepreneur who has definitely been soaring and growing toward her dreams. It all sprouted when she was 11-years-old, after she mixed together natural ingredients to create her own hair oils for her broken, damaged tresses. By age 13 her hair was flourishing, and she was selling her hair products to friends. At 15 she shared her story with Oprah and other major news outlets, and began discussing distribution deals with Wal-Mart – all while striving to get her homework in on time.
Now at 17-years-old, Jasmine's natural beauty care company Eden BodyWorks has bloomed immensely, and she hopes to bring it to even greater heights. She recently graduated from high school, and is studying computer engineering at Georgia Tech. She's also featured in the film Ten9Eight: Shoot for the Moon (that we wrote about in a previous post) featuring young entrepreneurs. Watch Jasmine below in a clip from the film:

Video Source: Ten9Eight Website
Jasmine spoke to Dreamer ENT about her amazing experiences, what motivates her to keep going, and how other young people can bring their dreams to fruition…
You may also like: