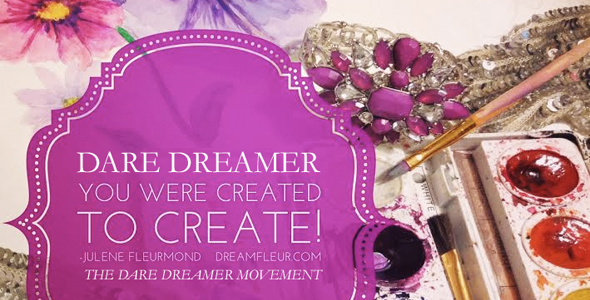 Here are some inspiring Dare Dreamers I posted about on my site DreamerENT.com to inspire you to dream boldly and share what you love with the world. I love their creativity and passion for what they do!
I "met" Brenna Maples virtually through a program we're both in, The Music Industry Blueprint (I highly recommend the program for anyone who has a dream of finder their artist as a singer!) I've featured her as an "Artist Who Inspires" and her song "Don't Give Up" because of it's inspiring message for anyone following their dreams. Here's what Brenna told me about the song: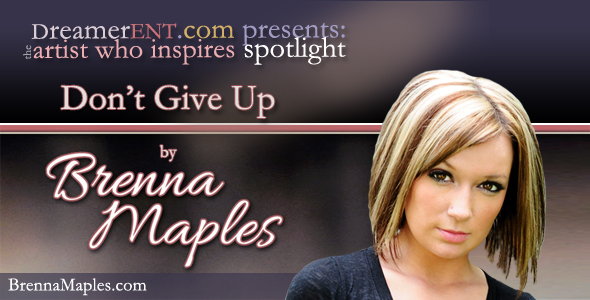 This is a song for everyone who has gone through or is going through a hard time in life. No matter what, don't give up.

"Don't Give Up" is a song I wrote about my grandpa's life events. He is still living and survived all of that! I also wrote it to encourage my sister to not give up through her battle of cancer. She has been cancer free for over a year, but she is still looking for a donor for a kidney transplant. I told her to not give up and to stay strong! This song is also for everyone that is going through a hard time. I want the song to encourage them to stay strong through whatever life brings and to not give up!
"You never know until you try, you've got to pick yourself up and don't give up…" – Brenna Maples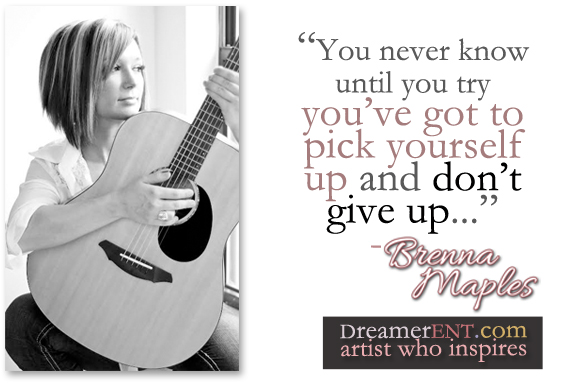 Click here to read more about Brenna in the DreamerENT.com feature!
Connect with Brenna Maples At Her Website to hear more music:

I'm so inspired by Lila of Fresh, Fit and Fearless who posts her healthy meals on Instagram and on her blog.
She's an 18-year old college student who shows us that eating healthy doesn't have to be boring or bland. Her fruit and nutrition-filled meals are always colorful and look amazing with photography that's top notch. Not only am I inspired to eat better but Lila's passion, dedication, creativity and consistency are great qualities for someone who is following her dreams – no wonder her following on Instagram keeps growing!
You can follow Lila on Instagram as @FreshFitandFearless and on www.freshfitandfearless.com. Be sure to check out the recipes featured, they look delish!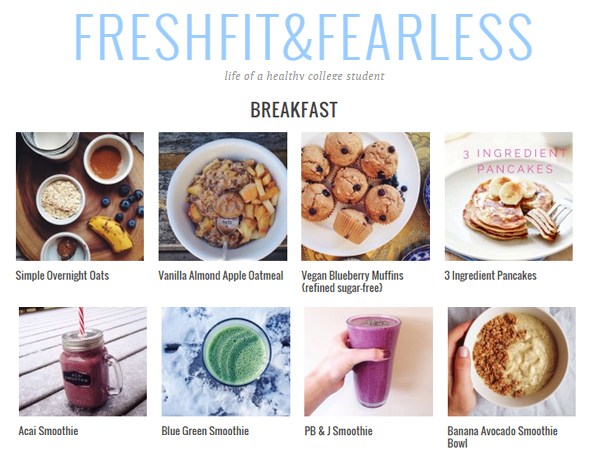 Olaf is definitely my favorite character from Frozen, and Charis Lincoln is one of my very favorites on Youtube so I loved seeing her Olaf-inspired fashion shoot, it's too cute!
Check out more of Charis' Disney and movie inspired looks at her channel: Charisma Star
I love everything Disney and Charis always shares imaginative and creative make-up and fashion. Here are some more of her looks:
Below is the very first video I've watched from Charis, her love story and how she gave the pen of her story to be written by the greatest Author of all…you will be inspired (and maybe cry if you're sensitive like me;)
You may also like:
Comments
comments