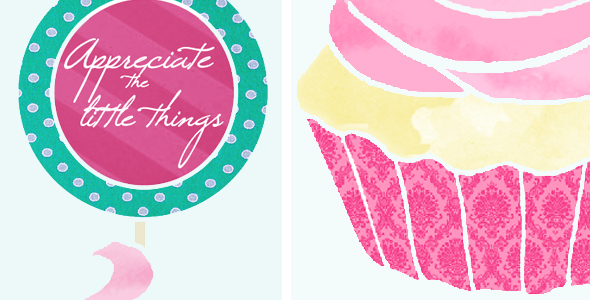 Life is full of little moments of joy but sometimes we miss them in a rush or in pursuit of the "bigger and better." Take time to appreciate and savor the little moments with your family and in the seemingly insignificant moments of life – when you relax and take the time to enjoy them you'll be surprised at just how much more beautiful and sweeter those moments will be. – Julene Dreamfleur

This shirt is featured in my Envibrance Dream Creations Store and is inspired by my love for everyday celebrations that brighten life, cupcakes that are always so sweet and cute event decor and stationery (can you that's one of my favorite things?)

Click here for this T-Shirt and More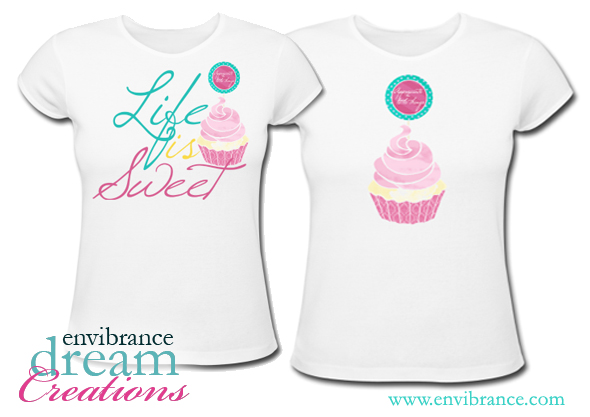 You may also like: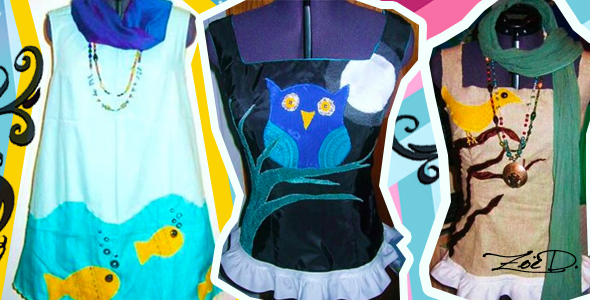 Check out the cute, creative critters on the custom-made dresses above by young entrepreneur and fashion designer Zoë.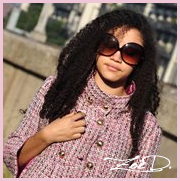 Stay tuned for an upcoming interview on DreamerENT.com with Zoë (pictured to the right), a 17-year-old high school student and fashion designer. She started creating hand-made dresses, shirts and accessories for friends a few years ago and soon began to get so many orders that she started her own business. Her success and creativity allowed her to win several entrepreneurship awards, and she even recently got to visit the the White House! In the interview she'll tell us how she got started and will give tips for other aspiring fashionistas and future CEOs.
You may also like:
I'm in love with the Food Network, especially their cake-making competitions. The cakes their bakers/artists make are so whimsical and detailed. Here's a video I found of a Dr. Seuss Cake Challenge. I love watching them work, and wonder how all that can be edible?
And because I love Dr. Seuss so much here are some inspiring quotes from him:
"You know you're in love when you can't fall asleep because reality is finally better than your dreams."
"Today you are You, that is truer than true. There is no one alive who is Youer than You."
"Be who you are and say what you feel because those who mind don't matter and those who matter don't mind."
"The more that you read, the more things you will know. The more that you learn, the more places you'll go.
"Think left and think right and think low and think high. Oh, the things you can think up if only you try!"
You may also like: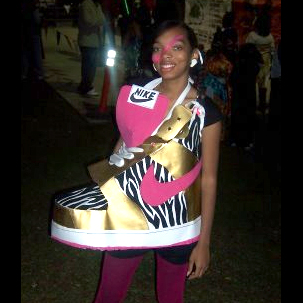 I came across this cute costume created by Zavi and was blown away by her creativity. She made this giant Nike Dunk costume, designed a huge replica of a Nike Shoe box, and finished off the look with "Barbie sneaker earrings, shoe strings braided into [her] hair with pink Barbie sneakers at the end, and a pink swoosh on [her] face." The finished look is really cool and creative.
You may also like: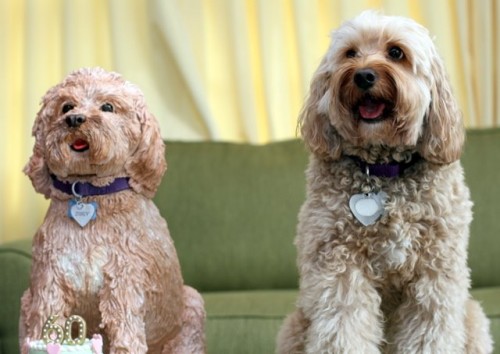 I came across this Youtube video of "How to Make a Sculpted Dog Cake" and was so intrigued. It was made by Elisa Strauss of Confetti Cakes (click here to visit her website) who sculpted her dad's labradoodle for his birthday. Wow, that is amazing! Watch it to see what I mean! Visit the Confetti Cake blog for more pictures of their amazing, creative cake creations.
You may also like:
In my sculpture class we made sculptures that were supposed to represent gestures, either abstractly or more literally. We could use any materials we wanted and could build anything we chose. I decided to make a sculpture cast of myself out of duct tape. I got the idea from this artist named Mark Jenkins who has perfected the technique. Check out his Tape Sculpture website for some cool examples of what he and others have done using tape. I love how animated the sculptures are, and how they're installed in everyday places doing crazy things. Continue Reading »
You may also like: