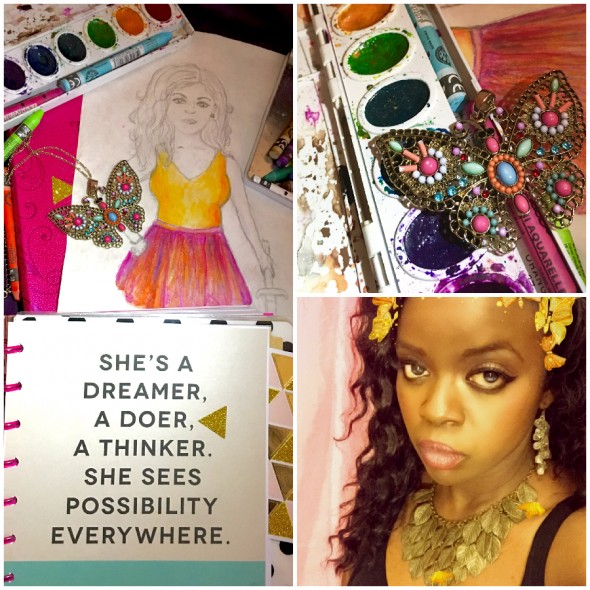 She is powerful.💥 Limitless.🚀 Priceless.💎 Royalty.👑 She's a dreamer💫, a doer🔥, a boundless creator🎨, an unbridled force who shapes the future and history with her words and actions…she has the power to transform the world – nothing is impossible when she has the power of Love.💖
Happy International Women's Day and Women's History Month to all of you warriors out there who slay🗡👠 and bring light to the world through your dreams and purpose. (A little glimpse of a first sketch of a character for my story development (inspired by Disney meets Narnia meets Marvel), about a girl turned hero 👸🏽 who realizes she holds the power to fight💪🏻👊🏽 darkness and change the world – she just has to be bold to be who she was made to be).⚡️
You may also like:

Debby Ryan, one of my favorite actresses (from Disney's "Jessie," "16 Wishes," the inspiring film "What If" which I posted about previously, and other shows and movies) is having a contest to design the artwork for her new song cover. I love Debby's eccentricity (her Tweets will make you smile and think), creative focus and how she's a storyteller who enjoys expressing herself in a variety of ways, from acting to music and fashion, to impact others.
Update:
Guess who won Debby Ryan's Cover Artwork Contest? Go check out her Facebook page to see the above winning design! *Happy dance,* am I dreaming?
Debby's cover is with another inspiring singer Brenna Whitaker who has an ongoing Jazz Night show at the W Hollywood Hotel (I'm just getting acquainted with her work which has been lauded by so many. She says on her site, "Throughout my life, I've often felt like I was born in the wrong time, but now, I feel like I was born in this era for a reason.").
Debby & Brenna's video cover of Stevie Wonder's "Superstition" is premiering on Debby's Youtube Channel on December 1st . The picture they took on set was a great spark of inspiration for a spooky, vintage-y look – I had to stop myself at 16 designs or I'd be going all night… Watch the cool one-take cover video of Superstition below:
Debby on Her Superstition Cover & Meeting Brenna Whitaker

Hello beauties.

So I've done it again. I've gone singing with my friends, got a video camera, and made a little tape for you people. I just think one of the best things ever is making music with people you look up to. Brenna Whitaker headlines [and absolutely slays] Jazz Night every week at the world famous W Hotel in Hollywood. She's an unreal vocalist, a hilariously captivating performer, and has quickly become one of my favourite people. Singing with her was a dream come true & I can't wait to share her with the rest of the world. I'm all set to put our jam on my channel on DECEMBER 1st, but first it's time to put the "You" in YouTube. Here's a photo of us shooting the spooky video; I want to see what you do with it. The contest is open from Monday, Nov. 26th through Thursday, Nov. 29th & I'll choose the winner Friday.
Check out some of my fave song covers by Debby below: a duet with Nick Santino singing Taylor Swift's "We Are Never Ever Getting Back Together" (I love the pure soothing acoustic sweetness) and a cover of "Guilty As Charged" by Gym Class Heroes feat. Estelle with a group of her friends, (a cool acoustic jam with a touch of street:).
More Superstition Song Cover Artwork Entries
You may also like: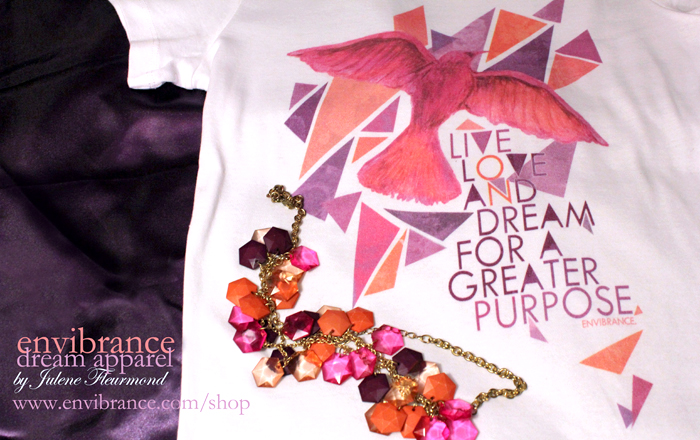 You are here for a purpose greater than you know, to impact the world and to make a mark. Live boldly, love others intentionally and dream a dream that is greater than you.

Click here for this shirt and the latest from my Envibrance Dream Apparel collection…





The shirt above shined inspiration at the MTV Movie Awards lounge this year. Below is one of the celebrities who stopped by, Ernie Hudson who you might recognize from over 100 film and TV credits including Heroes, Ms. Congeniality 2, and of course Ghostbusters. I admire his work and the inspiration he gives to others for following their purpose and dreams!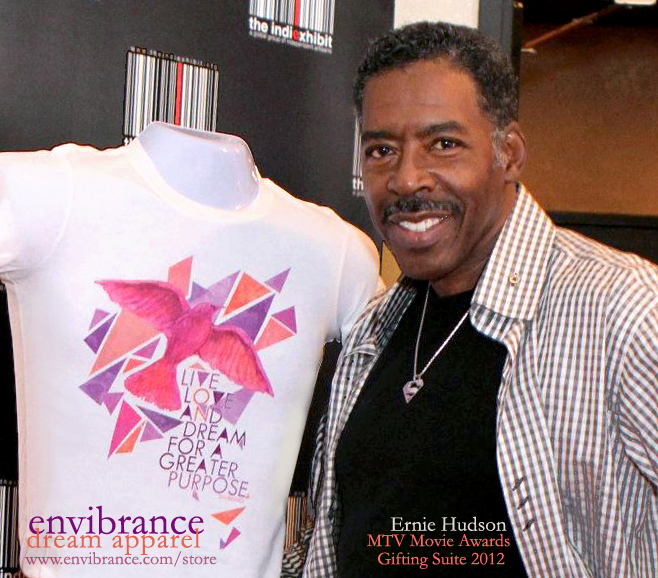 Also check out this write-up in The Huffington Post where Envibrance got a mention… Click here
You may also like: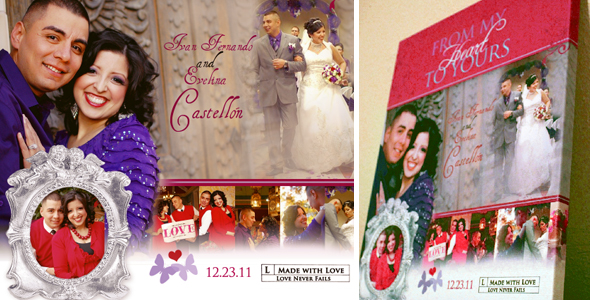 Above: A special wedding print I created for my friend Evelina, printed with EasyCanvasPrints.

Evelina is the type of person who brightens a room with her contagious laugh and personality. I met her when I was a college student and she was one of my advisors and co-workers. Who could imagine that we'd become friends and that years later I'd be designing her wedding invitations.
Evelina inspires me to keep pursuing my purpose despite what obstacles may arise. Recently I interviewed her on my site Dream in Soul (click here for that interview) about how she overcame a life-threatening illness and is now living life fully and boldly. Her love story is unique and special (she and her husband Ivan met on Facebook through mutual friends) and inspires me that God has creative ways of weaving together the details in our lives.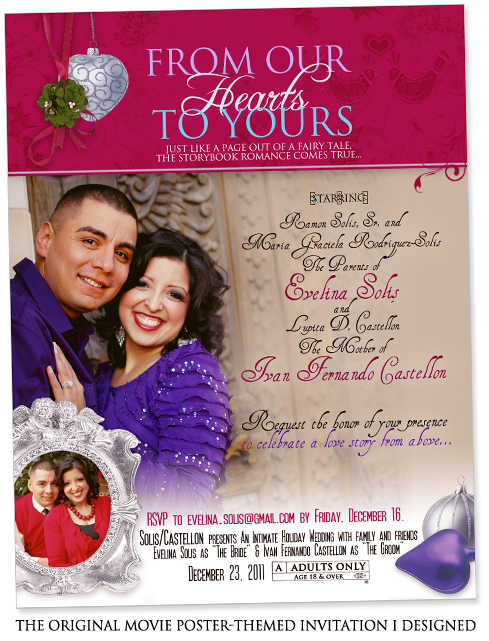 For her December wedding Evelina wanted a fun invitation with a Christmasy-feel and a movie poster theme, so I created the design to the right with the engagement photographs by Adrian Gutierriz. The "movie title" was "From My Heart to Yours" which is actually the motto of Evelina's inspirational company Sol2Soul. After the wedding I modified the invitations and used some of the photos from the ceremony to create a special Wedding Memory Collage print for Evelina.
Around that time I was contacted by Megan from EasyCanvasPrints to review their service, so I decided to send in Evelina's design. Soon afterwards I got a package in the mail and was excited to see the print come alive on a 16×20 canvas.
The print from EasyCanvasPrints is vibrant, very close in color to the original graphic I sent, and the texture gives the design a character and dynamic. The print is slightly glossy in the darker areas, and I like how the colors are bright and pop. The canvas is pretty thick and is mounted on a wooden frame with a metal attachment on the back for hanging (you can also order wall mounts from the site). I love how the print details wrap around the canvas (which is one of three options you can choose.) I think EasyCanvasPrints is a great choice for anyone who wants to display family photograph or a work of art.

Special event designs are some of my favorites to do, feel free to contact me if you'd like me to create a design for your special occasion or a personalized gift made with love for someone special.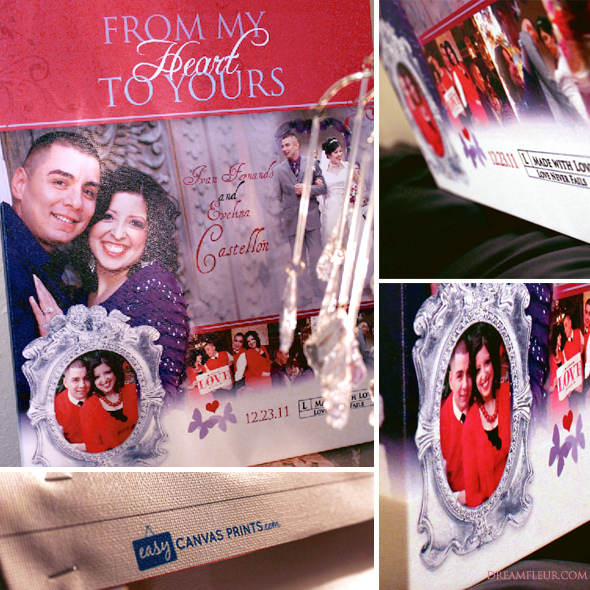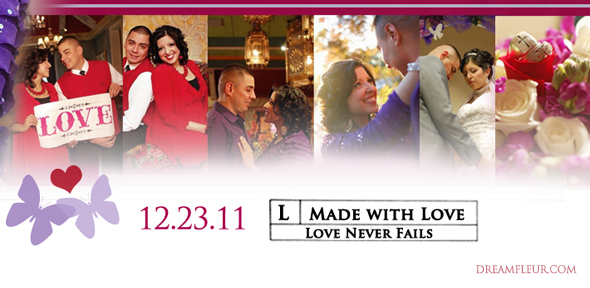 Note: I received a free print from EasyCanvasPrints in exchange for a review on my site. My review was based on the product I received and my opinion of it.
You may also like: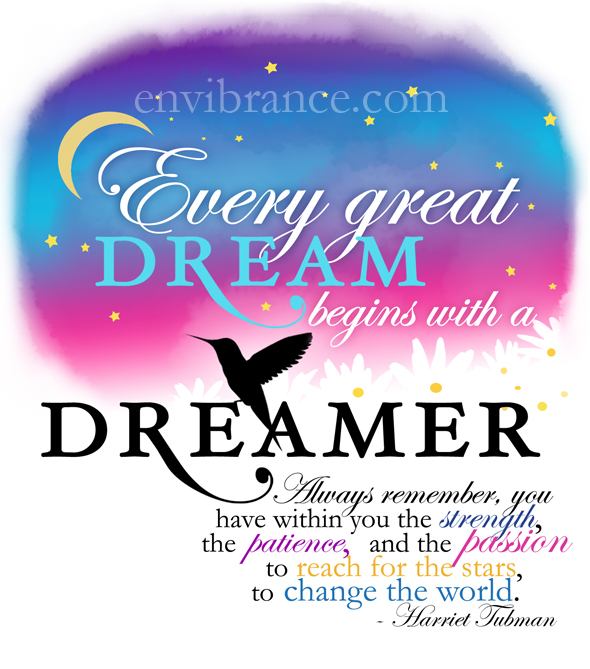 "Every great dream begins with a dreamer. Always remember, you have within you the strength, the patience, and the passion to reach for the stars, to change the world."
— Harriet Tubman
You may also like: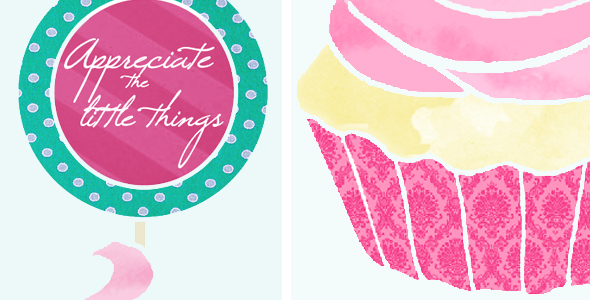 Life is full of little moments of joy but sometimes we miss them in a rush or in pursuit of the "bigger and better." Take time to appreciate and savor the little moments with your family and in the seemingly insignificant moments of life – when you relax and take the time to enjoy them you'll be surprised at just how much more beautiful and sweeter those moments will be. – Julene Dreamfleur

This shirt is featured in my Envibrance Dream Creations Store and is inspired by my love for everyday celebrations that brighten life, cupcakes that are always so sweet and cute event decor and stationery (can you that's one of my favorite things?)

Click here for this T-Shirt and More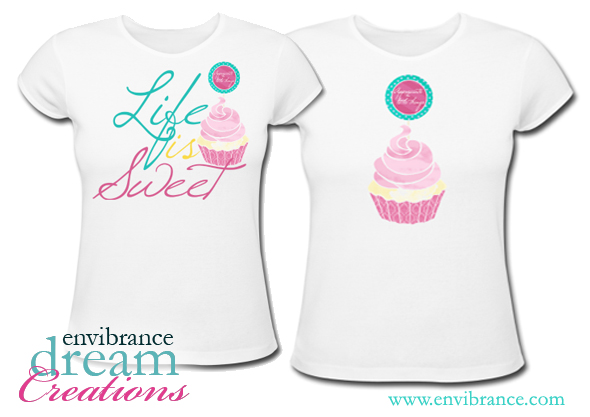 You may also like: