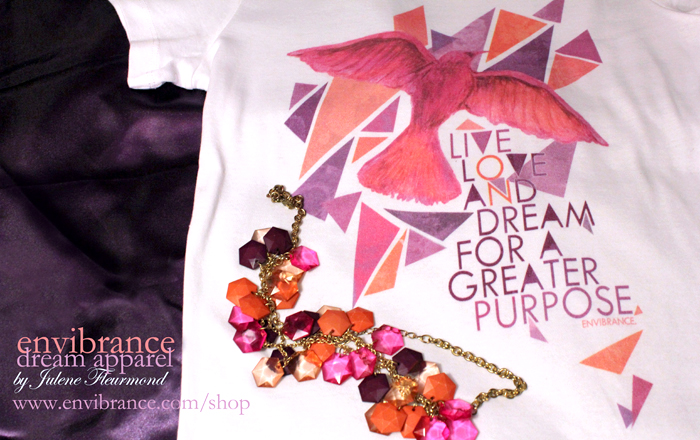 You are here for a purpose greater than you know, to impact the world and to make a mark. Live boldly, love others intentionally and dream a dream that is greater than you.

Click here for this shirt and the latest from my Envibrance Dream Apparel collection…





The shirt above shined inspiration at the MTV Movie Awards lounge this year. Below is one of the celebrities who stopped by, Ernie Hudson who you might recognize from over 100 film and TV credits including Heroes, Ms. Congeniality 2, and of course Ghostbusters. I admire his work and the inspiration he gives to others for following their purpose and dreams!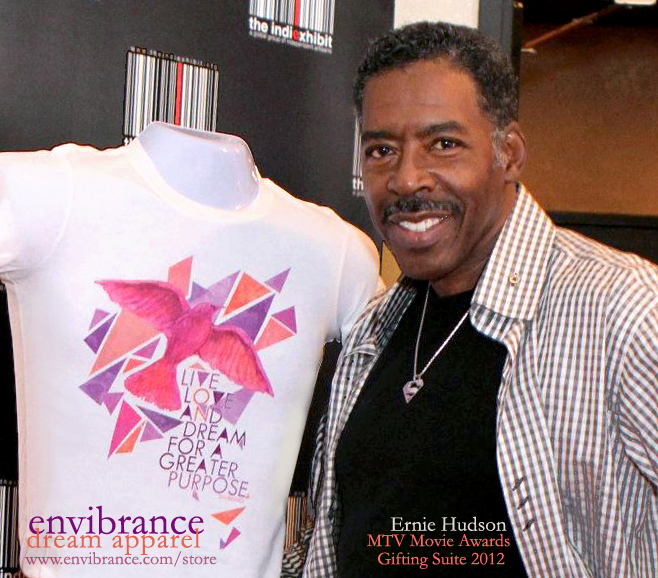 Also check out this write-up in The Huffington Post where Envibrance got a mention… Click here
You may also like:
Comments
comments