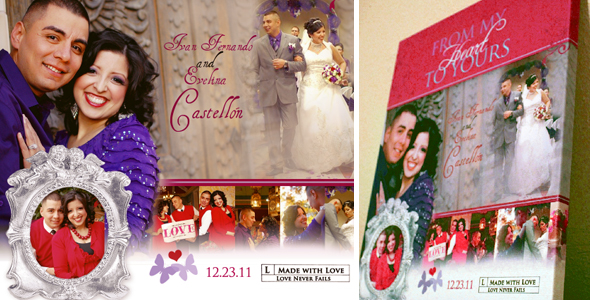 Above: A special wedding print I created for my friend Evelina, printed with EasyCanvasPrints.

Evelina is the type of person who brightens a room with her contagious laugh and personality. I met her when I was a college student and she was one of my advisors and co-workers. Who could imagine that we'd become friends and that years later I'd be designing her wedding invitations.
Evelina inspires me to keep pursuing my purpose despite what obstacles may arise. Recently I interviewed her on my site Dream in Soul (click here for that interview) about how she overcame a life-threatening illness and is now living life fully and boldly. Her love story is unique and special (she and her husband Ivan met on Facebook through mutual friends) and inspires me that God has creative ways of weaving together the details in our lives.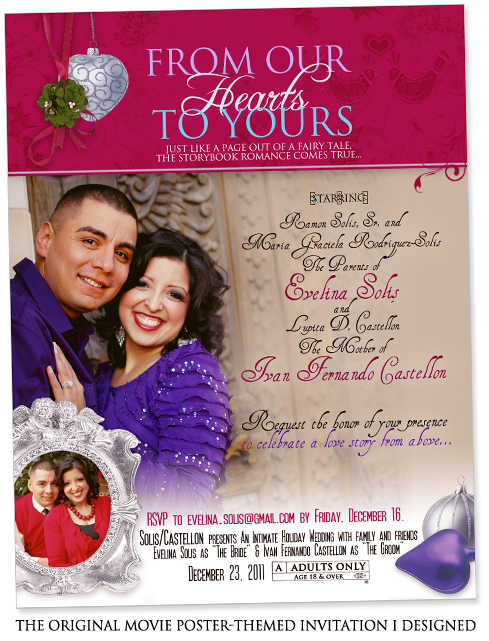 For her December wedding Evelina wanted a fun invitation with a Christmasy-feel and a movie poster theme, so I created the design to the right with the engagement photographs by Adrian Gutierriz. The "movie title" was "From My Heart to Yours" which is actually the motto of Evelina's inspirational company Sol2Soul. After the wedding I modified the invitations and used some of the photos from the ceremony to create a special Wedding Memory Collage print for Evelina.
Around that time I was contacted by Megan from EasyCanvasPrints to review their service, so I decided to send in Evelina's design. Soon afterwards I got a package in the mail and was excited to see the print come alive on a 16×20 canvas.
The print from EasyCanvasPrints is vibrant, very close in color to the original graphic I sent, and the texture gives the design a character and dynamic. The print is slightly glossy in the darker areas, and I like how the colors are bright and pop. The canvas is pretty thick and is mounted on a wooden frame with a metal attachment on the back for hanging (you can also order wall mounts from the site). I love how the print details wrap around the canvas (which is one of three options you can choose.) I think EasyCanvasPrints is a great choice for anyone who wants to display family photograph or a work of art.

Special event designs are some of my favorites to do, feel free to contact me if you'd like me to create a design for your special occasion or a personalized gift made with love for someone special.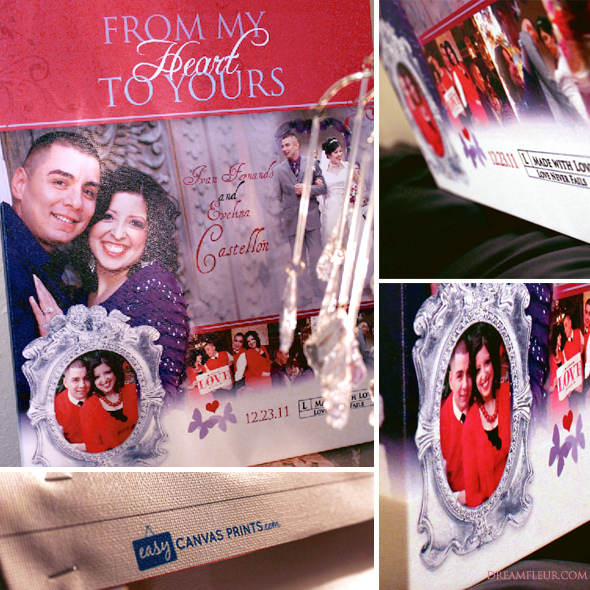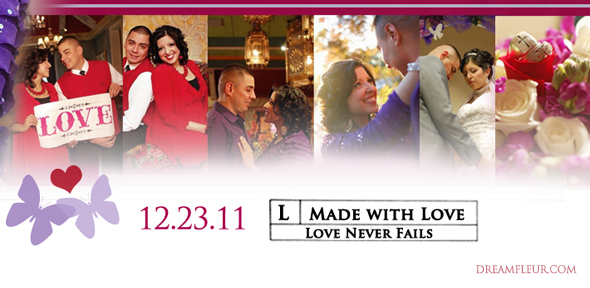 Note: I received a free print from EasyCanvasPrints in exchange for a review on my site. My review was based on the product I received and my opinion of it.
You may also like:
Comments
comments