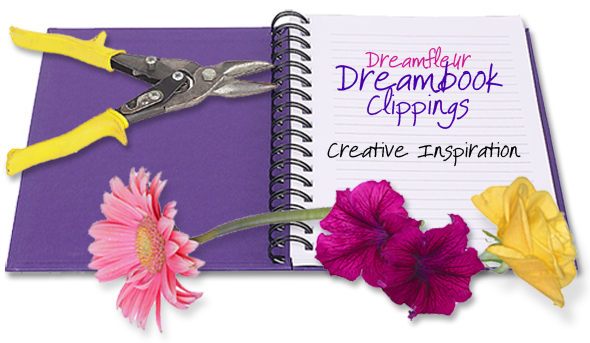 Having just finished with finals I'm finally free to post more regularly here and on my other sites. I've also been adding to the Dreambook Directory section of this site, where I post great links and resources I've come across as way of quickly sharing them. The lists will be constantly updated and added to, and certain items will be spotlighted later in Dreamfleur. Stay tuned to the top of the sidebar where you'll see links to the pages and the dates when each page has been significantly updated.
So far the DreamBook pages include:
From illustrators to photographers, here are some of my favorite creative bloggers and sites. These are not all of the creative sites that I enjoy visiting but I'll be adding more regularly.

Currently studying public health I often come across wellness-related resources and links that I'll post on this page.

Much of the work I do is to inspire young people, especially those going through difficult situations or those at risk from low-income neighborhoods. Here are resources and links about motivating our youth today.

Through the program I'm currently developing I want to inspire girls and young women to grown up to be confident, and discover their purpose. On this page you'll find some links, resources and media picks that are about motivating and empowering girls to become intelligent, confident women.

Continue Reading »
You may also like:
I'm so inspired by nature and especially flowers- no wonder, my last name means "flower world" :). A few months ago I went to the Dallas Arboretum with my sister and took hundreds of pictures – it as breathtaking! They were having their Dallas Blooms exhibit and the place was a sea of bright colors. Beautiful! The day I went it was also filled with brides-to-be, children and babies having photoshoots. I would love to go back again to have a professional photographer take my photo. Below are some pictures I took:
You may also like:
I've been watching so much of the Style Channel, and especially their show "Whose Wedding Is It Anyway?" I love what the event planners do with the decor! Several of the ideas they have on the show can inspire planning for other types of special events.
For an event in the future, I would love to have Chinese lanterns. I love them because they give such an enchanted feeling. I found the pretty picture below on OurWeddingPlus.com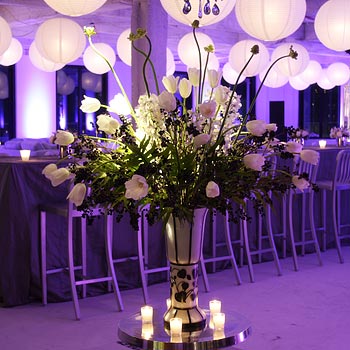 And Martha Stewarts' website had this pretty picture of lanterns covered with paper butterflies for a Spring
Party Idea slideshow
.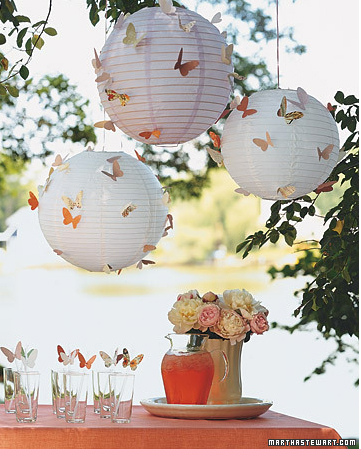 You may also like: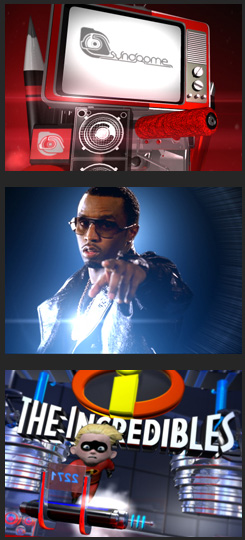 Syndrome Studio, made up of three artists, Micah Hancock, James Larese, and Mars Sandoval, is one of the design studios whose work really inspires me. Syndrome specializes in motion design for multiple mediums, and their work is amazing to view, raging from directing music videos for Estelle, Danity Kane, Day26, Black Eye Peas, Talib Kweli, Lupe Fiasco, Wyclef, Jo Jo, Mickey Avalon and many more. They also did motion graphics for the movie ATL, and for networks like Disney, HGTV, and MTV.
Here's an interview I found with them at Convey Magazine where they described their struggle "to get to the point where we were considered 'directors' as opposed to, 'those graphic guys that also direct.' Their portfolio shows that you can find a way to create a niche within the entertainment industry, or any industry doing what you love and do best, while working hard to make your way to the top. Their success was only achieved with "tenacity, passion, having a precise game plan and believing 1000000% in ourselves… if you don't believe in yourself, no one else will."
I love how they merge motion and 3D work with video production and directing, and how they work in so many mediums to make a finished product. You can click here to view their website with samples of their incredible work. One of my favorites was Keke Palmer's "Keep It Movin'" music video, below, which they animated and directed.

"Don't lose your passion. The second you are chasing a check instead of a vision could be the beginning of the end." - Syndrome Studio in an April 2008 interview with Convey Magazine
Keke Palmer – Keep It Movin' Directed by Syndrome Studio
You may also like: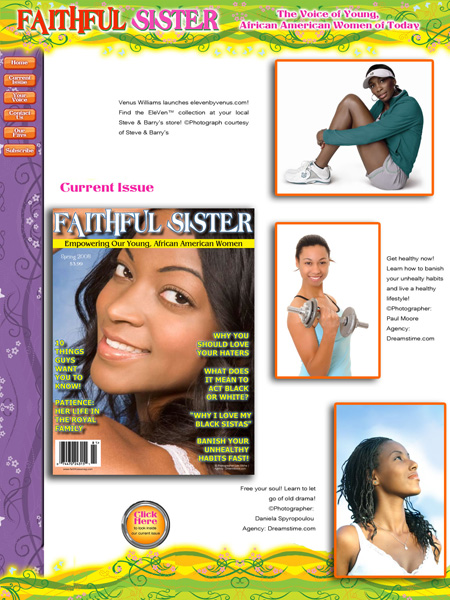 I came across "Faithful Sister Magazine," which seems like a positive alternative to all negative entertainment that young black girls are watching everyday. I've been doing research to find positive magazines out there for young African American teenagers, because it seems to be a demographic that is lacking positive resources, and this magazine is a gem. "Faithful Sister" was created by 23-year-old Pamela Holley-Bright who I read about in this article. It's really inspiring for me to read about young people about my age who are starting their own creative ventures. Holley-Bright created the magazine because as she said "I didn't see anything for my body type, makeup tips for my color skin, hair tips for my kind of hair…It just wasn't working for me."
The topics in the magazine look very relatable for young teenagers of color, and the layouts are fun and bright. Check out the website here or a preview of the current issue here. Maybe you can get a subscription for a young person in your life who needs inspiration.
You may also like:

I've been seeing so much about Ms. Raven-Symoné lately, and she is certainly doing her thing, living out her dreams and pursuing her creative passions. I posted a few days ago about her interview on Donny Deutsch, and I just read about her online on The Los Angeles Times (CEO Raven-Symoné, chief entertainment officer) and Black Enterprise (Raven-Symoné Gets Real About Fame, Flops, And The Pressures Of Young Hollywood).
She also appeared on Oprah a few weeks ago with the rest of the Cosby Show cast (click here to read about the show on the Oprah website) , and that's when I found out about her new website, Raven Symoné Presents. In the she has videos showing how to make crafts, recipes, and all types of fun and practical things. Check it out!
You may also like: