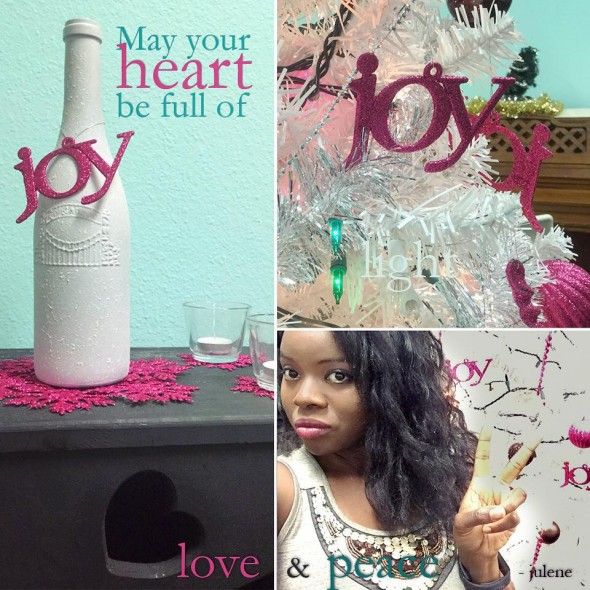 I love the wonder and joy of the Christmas season – especially how kids remind us of how fun it is to anticipate great things🎁 and enjoy life in a carefree way. Whatever you may be going through right now I pray your heart is filled and overflows with that kind of childlike joy🙌, light🔥, love💓 and peace✌🏾️ that surpasses understanding not just now but into the New Year and beyond!
You are so very loved – believe it baby, let Love give you the freedom to anticipate and have hope for great things ahead and courage to live out your purpose to create the life of your dreams!😘 much love – Julene
P.S. Some things are better expressed in songs – here's a snippet of the lyrics of one of my songs "Take It Back" about redeeming the freedom, hope and joy we had at the beginning of our lives, stay tuned for more from my songwriting sessions…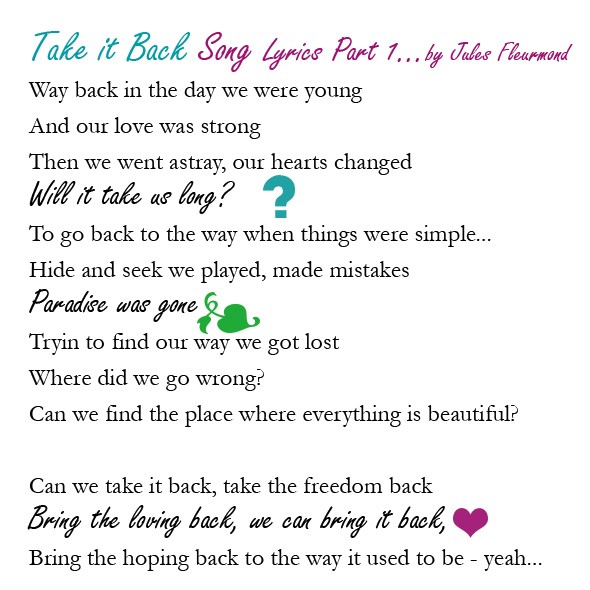 You may also like:
We've all messed up…here's what you do when you've made a mistake on your journey of purpose…join me on Periscope @dreamfleur for more inspiration like this…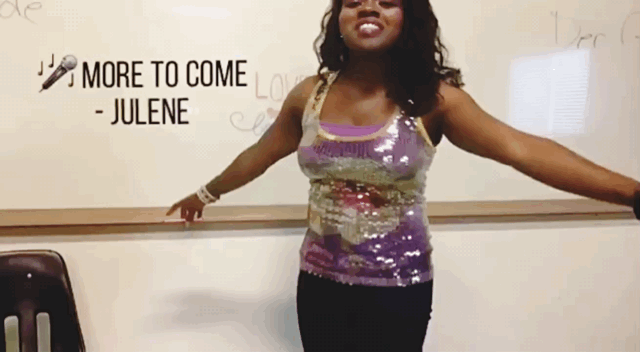 You may also like: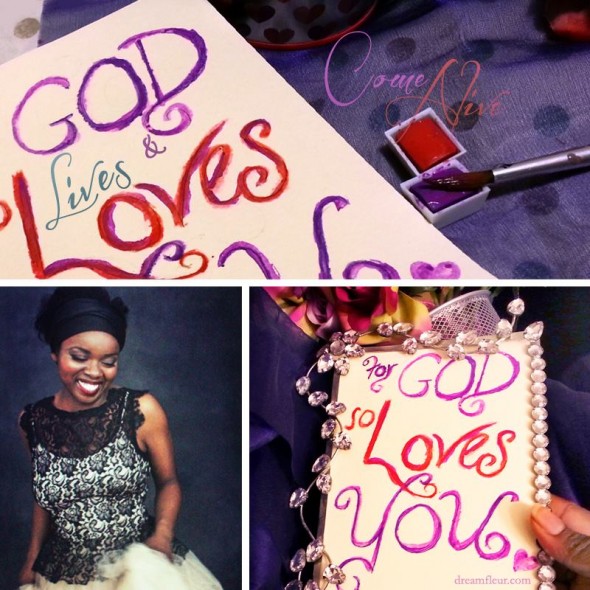 So. Loved.
So, I thought I knew what those words mean, I'd heard them since I was a little girl, but after years of repetition and pain they became just words on a page to me. It wasn't until true love rocked my world and revived my heart that I so came alive and could truly see and believe…
For. God.
He pursued my heart with sweet words of tenderness until I ceased my striving for success and stopped running my life to listen. Is that really…You? You are REAL. Whoa. His reality and the new visions and dreams He gave me rescued me from the pit of depression, resuscitated my heart from the death of life without Him.
WOW. His PASSION. The words of His Word become so real and get so personal when you draw in to hear His voice, when He shows you His heart and yours yearns like His, when He invites you on an intimate adventure of purpose for people and you realize just how powerful and passionate this God of love is…
You. Are.
You might feel like one among many but the One who created everything made you uniquely, wonderfully in His reflection. He covered my imperfections with a veil of royalty and acceptance and brings me joy and fulfillment beyond my dreams. He turned the mess of my life into a striking masterpiece and He can bring peace to the shards of your shattered heart – if you'll just release them.
Believe.
He understands everything you feel, keeps track of every tear, hair and detail, sees what you go through and knows you by name. When you get to know Him you realize your worries and shame are nothing, all you thought you needed are nothing. Without Him we're nothing – and God plus nothing equals EVERYTHING…
The. World.
From the very beginning He set out on a plan to bring His beloved ones back to Him in the most riveting and real of romances: From a tree in a garden where we became separated, to a tree where Jesus became our sin and a bridge to relationship with Him – a gift of life eternal the way it was meant to be, to the Tree of Life in a garden restored where we will be reunited. Jesus did what He said, came back from the dead and His word will soon prove true when He returns again.

You may also like: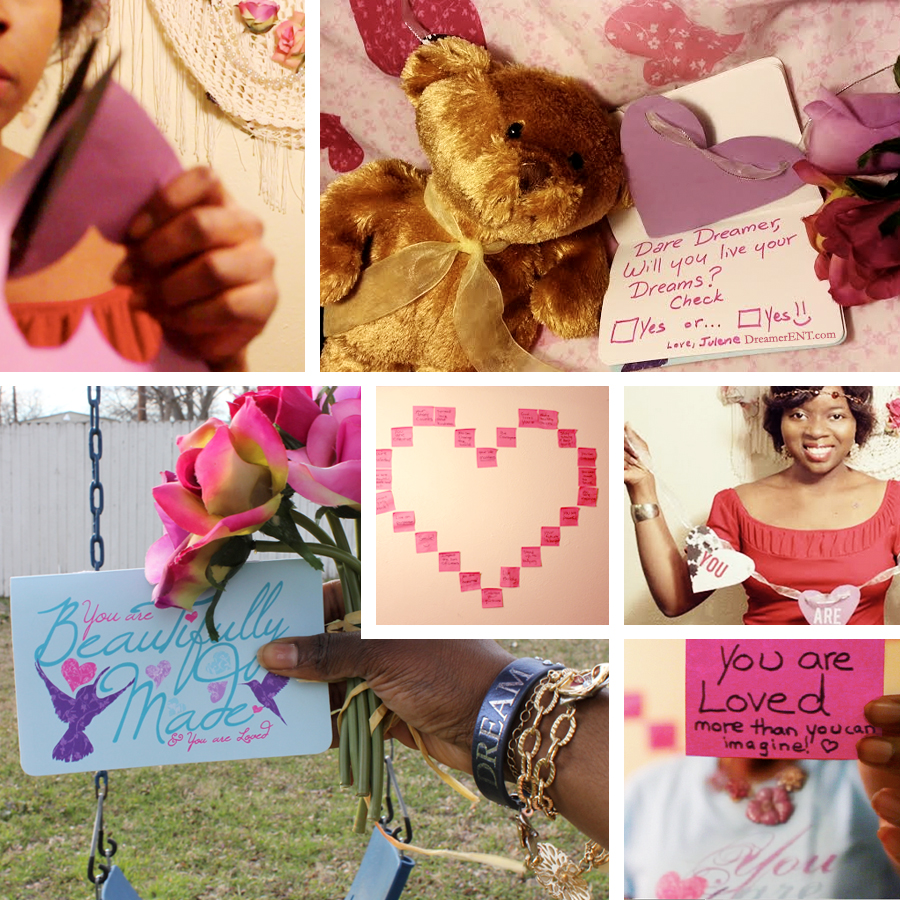 Card and flowers? Yeah, they're for you…I wanted to remind you of how valuable you are, beautifully made and filled with purpose. You are loved so much more than you can ever imagine or dream! Believe it.
I wish I could adequately describe just how much you are loved, so you could grasp how deep and wide, how long and high it goes, to know this love that surpasses knowledge, that's better than life…
When I first discovered this love, more riveting than any fairy tale or dream, I came alive from deep sleep, like a princess awakened by a sweet kiss to her prince who risked his life defeating the dragon to break the curse and save me. I became a little girl again, dancing carefree with childlike awe, wonder, and whimsy, believing anything was possible – because it is…
To know that you are loved this much makes you realize your life is worth living on purpose, it gives you permission to play and freedom to dream. No matter where you find yourself in life, what darkness you've endured or your relationship status know this one thing – you are loved forever, more than you can imagine or dream and there's nothing greater or more real than this love.
You may also like: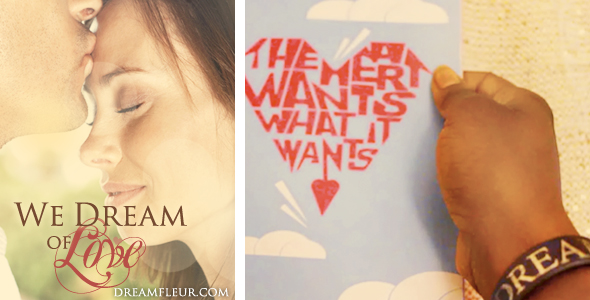 Selena Gomez says in one of her latest songs that the heart wants what it wants. Listening to the lyrics I find myself relating to the song more than I thought I did…do you? Here's my take of what the heart wants, part of this month's Speak Up Project and my We Dream of Love series…
Our hearts are longing for affirmation, romance, love…Stay tuned to hear my story of what my heart wants in Part 2.
Below catch a glimpse of Selena Gomez's heart in her diary from her "Heart Wants What It Wants" Performance at the American Music Awards…I love how she prepares and how she wants to give her best amidst deep emotions – it's inspiring to see her be vulnerable and herself…
I was also deeply inspired by this awesome message that encourages singles who are looking for love:
We all fall under two camps: some of us are happy to be alone and don't want a relationship, while some of us are just wishing and waiting for the right guy or girl to come along any minute. But, all of us are missing out on true love. That true love always involves God because God is true love. When we feel unlovable, God sees us as being worthy. He seeks our own best and He bears all thing. He made the first move, making a way for us to experience the fullness of His love through Christ dying for us while we were still sinners. We may feel like we can't be loved and want to resist it, but no matter what we've done, we can never outrun God's true love for us.
You may also like:
Made this illustration of one of my greatest inspirations for her birthday. Inspired by Oprah's words on surrendering dreams to God, (plus love this beautiful purple dress she wore on The Life You Want Tour!) "God can dream a bigger dream for me, for you, than you could ever dream for yourself. When you've worked as hard and done as much and strived and tried and given and pled and bargained and hoped…surrender. When you have done all that you can do, and there's nothing left for you to do, give it up." Give it up to that One that is greater than yourself…
Congrats to Oprah and Selma's director Ava DuVernay who are bringing a dream to life by teaming up for an original drama series on OWN based on Natalie Baszile's debut novel, "Queen Sugar." Looking forward to reading the book and watching the series- we so need more purpose-full stories to be told and this collaboration is an amazing one!
You may also like: