Have you ever uncovered a dream you've had since you were a kid and realized it was still alive? Often the passions you had, what you're afraid to do and the pain you endured are purpose pointers of how God wants you to bring hope to others… weed out fear and dare to unbury and nurture those dormant dreams today…
"On the Outside" is the first song I attempted to write as a teen girl more than 12 years ago about struggling with years of loneliness, shyness, insecurity and the fear of being myself. I was too afraid to pursue my dream of singing for fear of not measuring up and being rejected. This year I'm going to finish this song for the girl I was and other girls like me to tell them that they have great purpose and about what set me free. Here's a raw songwriting sneak peek…
You may also like:
Is there a dream that you've buried because it's seemed impossible or impractical? For the longest time I have done just this but as I encourage you to pursue your dreams even while you are afraid, I have to muster up the courage to do the same myself.
A while back I shared how I have been pursuing my dream of inspiring others through music. In the past few months I've been taking vocal lessons, doing songwriting sessions, setting up meetings with mentors, working on recordings and music video concepts and following this dream little by little, bit by bit.
Above is an animation showing a snippet of a lyric video for my first song "Arise and Shine (Dare Dreamer)" and a little venturing into stop-motion (I love trying new things this idea was sparked after I saw Moriah Peters' music video for her song "Bloom.") The lyrics in the clip above say:
"Arise and Shine, Dare Dreamer can't you see you're full of purpose and possibility! So arise and shine O Sleeper, don't give up now dare, Dreamer, arise and shine Dear Dreamer come alive!" That's my message to YOU today and everyday!
Stay tuned as I further share the journey of making this dream a reality, I'd love to hear how you are daring to live the life you've always dreamed!
We all suffer if you keep your dreams buried inside – Arise and Shine!
You can get various Arise and Shine T-shirt designs and more in my clothing Envibrance Dream Apparel by clicking here: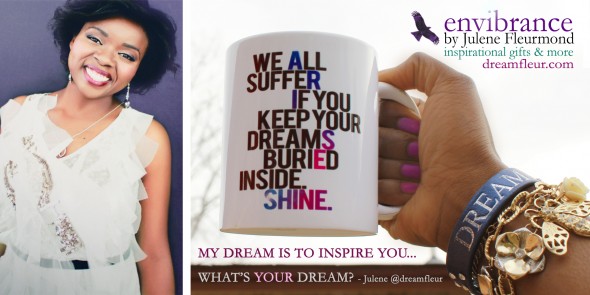 You may also like: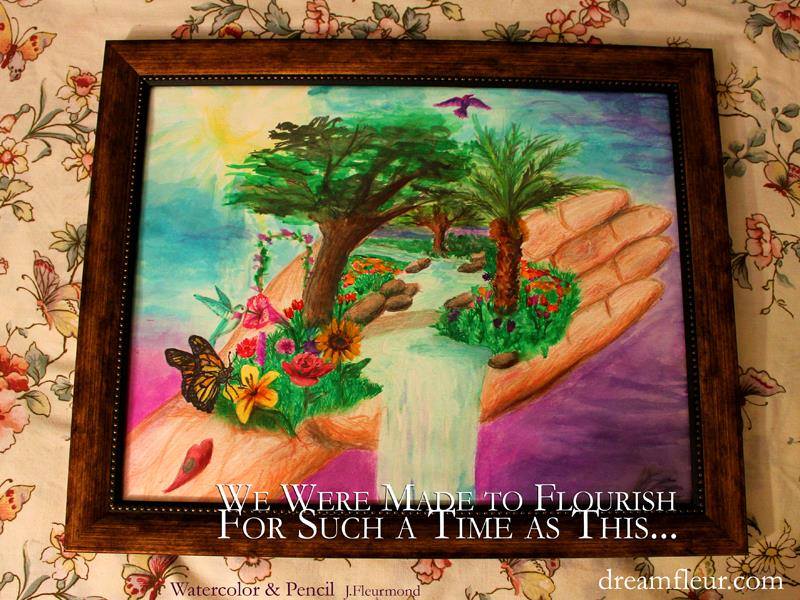 Often when we have dreams there comes a time when our hope falters and we need to refocus and remember what the dream was all about in the first place. This painting and poem was inspired by the theme of a special upcoming event in Dallas, Flourish 2013 (I highly recommend that you go), the creative challenge they launched, and messages I heard recently from leaders I look up to at Covenant that encouraged my heart and spirit in a time of weariness. Where ever you are on your journey know that you were made to flourish for this time and that dream in your heart still lives…

Made to Flourish Poem Video (Part 1 of 3)
Made to Flourish Poem Video Part 2
Made to Flourish Poem Audio Full Version
Listen closely, can you hear it? Can you feel it?
That rhythm resonating from within
Orchestrated by an invisible hand is the unseen evidence
That you are flowing with potential and purpose
No matter your start, no matter your circumstance.
Because you see, every heart beats with an endless thirst, an eternal longing,
A deep desire to be fulfilled.
Throughout our lives we're beckoned by the greatest Song of songs,
A higher calling. It's a melody that draws us to rise up
To join a greater dance of destiny, a perfect will.
It's that distinctive cadence we were made to move in,
A sweet sound of significance.
Even before we were conceived, woven together in secrecy
A seed of promise was sown in the depths of our souls,
A tiny glimpse of what could be, what the future could hold,
A dream that quickened the pulse of our existence
And challenges us to grow the distance.
In the beginning of our journey we were young,
Dreamers with eyes wide in discovery, preparing for the run
Heart throbbing with possibilities, in awe of the scenery creation paints around us,
That song of wonder leading us, leaving billows of celestial splendor trialing behind us.
When we first received that vision, we cherished it, protected it,
Had hope that one day we would experience it.
We nurtured it and set out to bring it to fruition,
We longed to see it grow up and flourish into reality,
So we could share its nourishment and beauty with others…
You may also like: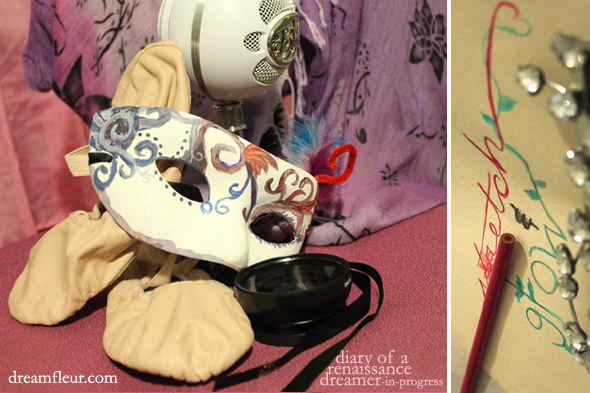 Who says you have to be perfect to pursue your passion? One of my mottos is to follow the dreams in your heart no matter how impossible or lofty they may seem or how afraid you may be or unqualified you may feel. A few months back I began Project Stretch & Grow: Diary of a Renaissance Dreamer-in-Progress and began following some of the creative passions in my heart, from theater to dance. As I mentioned I wanted to share the journey of discovery here to encourage others to follow their creative passions.
It wouldn't be right for me to encourage others to unearth their buried dreams then for me to keep mine hidden…so here's a sneak peek at one of mine that I've been developing and bringing to light the past couple of months – music. Ever since I was a little girl I dreamed of singing & inspiring others through songwriting.
Music to me is a powerful language that can uplift, impact and inspire. I had always been afraid to follow my passion for music in shyness & fear that I wasn't good enough but now am okay with sharing the process and my weaknesses; no one who starts out in anything is perfect – just begin somewhere and do it passionately imperfectly as you learn and grow.
Over the past couple of months I finally got the courage to pursue this passion more seriously and finding resources and help from others. I fearfully went through a lengthy audition process with an inspirational music company and after much self-doubting but boldness a dream I had always imagined but didn't think was really possible came to life when I was signed as an artist on their roster. That was a spark of encouragement to me to believe that this vision can become more that I think I can do on my own if I give it over to God…


Follow me on my journey of unearthing and growing my buried dream of sharing inspiration through music. I'm starting out with a passion and a seed of a vision, improving and learning as I go along from vocal lessons to recording sessions and want to share the process, imperfections and all, to encourage you to also delve boldly into your own passions even while you're afraid and still developing. Above is a sneak peak of "Arise and Shine (Dare Dreamer)", an in-progress rough preview of a song I'm writing dedicated to young people I hope to inspire…
I wrote this song to dedicate to girls I meet at conferences I speak at, people I come across in life who have lost hope and to also share my story of coming awake. Over the past year or so I've been on a journey of learning more about songwriting and am taking some vocal lessons to develop (and boy is there a lot to learn). I recorded this at home and will be continuing lessons & later working with some amazing people on a "studio version," but you get to have the in-progress sneak peek of the first verse and chorus!:)
What is a dream you've buried, and what's one step you can take today to begin unburying it? I'd love to hear, share it in the comments!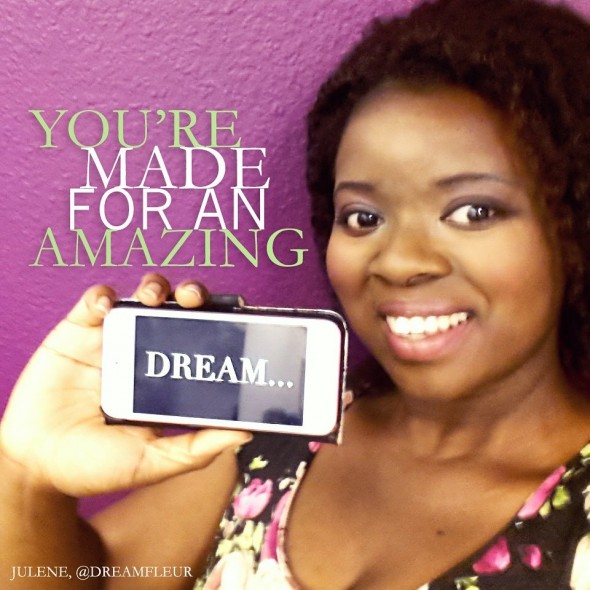 (P.S. In the video I'm wearing the "Arise & Shine" T-shirt from my inspirational clothing line Envibrance Dream Apparel, click here to get a shirt that inspires:).
Arise & Shine (Dare Dreamer) Lyrics
Verse 1
A girl lost in the dark of night
Minus dad, misunderstood
I see the same equation multiplied throughout her hood;
She thinks she's worthless, without a purpose
So she gives her heart away
Divides her treasures for empty pleasures
Tries to hide and numb her pain
Fear adds to her emptiness
She was made for something greater than this…
Chorus
Arise and shine
O Sleeper open up your eyes
You're full of life
So don't turn off your light
Lost hopes and tears of all the years
Have left you low and dry
But you're not alone, have faith, hold on
And look up to the sky
Arise and Shine
Dear Dreamer, can't you see
You're full of purpose and possibility
So arise and shine o sleeper
Don't give up now, dare, dreamer
Arise and shine look up and come alive…
For More Inspiration on Unearthing Your Dreams Check Out: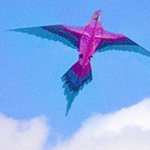 There are those dreams you are responsible for bringing to fruition in a sense; things you want to create, experience and learn how to do. "I want to (insert activity here)… someday." Why not now, why not today?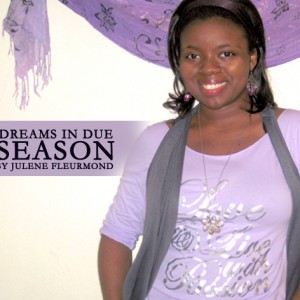 Those dreams in your heart are there for a reason, though you get weary don't give up on your purpose…
You may also like: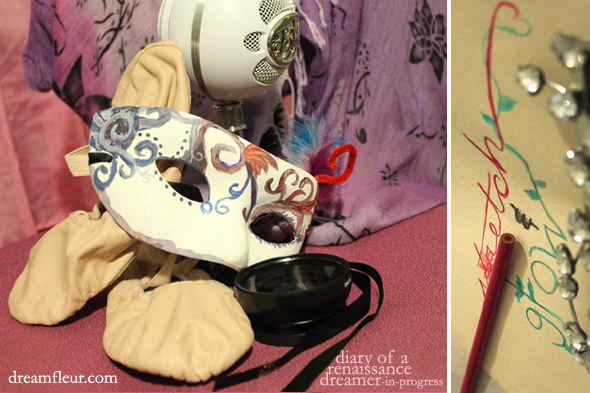 A while back I decided to launch Project Stretch and Grow, where I decided I would release my fears and begin pursuing the various dreams and creative passions in my heart. From taking theater and ballet classes, taking part in a music training program and working on learning more about photography, stay tuned for more updates on how I've been learning to stretch myself and grow in ways I never thought possible. I hope you'll join me this year in taking a step toward those dreams in your heart and pursuing them boldly!
You may also like:




Watch the video above for a poem I wrote recently to encourage anyone who may be weary in following their dreams. Those dreams were planted in your heart for a reason – don't give up on your purpose…you'll reap a harvest in due season.
This poem was inspired by my own journey throughout the years of experiencing visions yet sometimes getting discouraged when the dreams don't always grow the way I imagined. Recently though I was inspired by the wisdom of mentors who encouraged me to nurture the deepest visions in my heart.
During a session of the Inner Circle Mentoring Mastermind (an enriching program I've experienced since 2011) with an amazing Reinvention Strategist Marshawn Evans she talked about the importance of dreams and said something that pulled on my heart strings:
"Dreams are designed to be experienced, not just imagined…to be engaged, not to be distant." – Marshawn Evans
When she said that something inside of me was sparked and I realized that without knowing it I had disqualified myself from certain dreams because they seemed too lofty and impractical, but these are exactly the type of dreams that God wants to fulfill in our lives.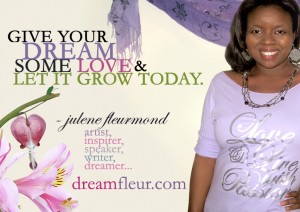 She went on to talk about how dreams are designed too big so you can grow into them, and that you need faith and God in order to see them come to reality. In Marshawn Evans' Reinvent ME LIVE series that began in January she continued to talk about how important it is to take action on your dreams, find mentors and move into a larger garden when you have outgrown the place you have been. Soon after that revitalizing session (which I would recommend to anyone who is looking to fulfill a dream) I was inspired to share what I learned and bring some of my own deeply buried dreams to life, and it came into form as this poem.
I have so much expectancy for 2012, and recently one of my dreams which I had abandoned years ago is beginning to come into fruition. Since I was a little girl I had always wanted to sing to inspire others through music and creative performances, but had always let fear and shyness eclipse that dream. I'm excited to say that after months of auditioning with an established music company, I was recently offered an Artist Development Agreement to create an inspirational music platform (which I will announce more in detail on the site later). It wasn't easy leading up to this point but this example is proof to me that those deep, decaying dreams in your heart can indeed come to life if you put in the work to revive and sustain them.
What's your dream? What vision or passion have you set aside for the more practical and everyday cares of life? I dare you to nourish the seeds of those dreams and bring them to the Light – God can take you further and higher than you can go on your own. Give your dreams some love and let them grow today – Dear Dreamer, the world awaits…
- Julene Fleurmond, dreamfleur.com
You may also like: