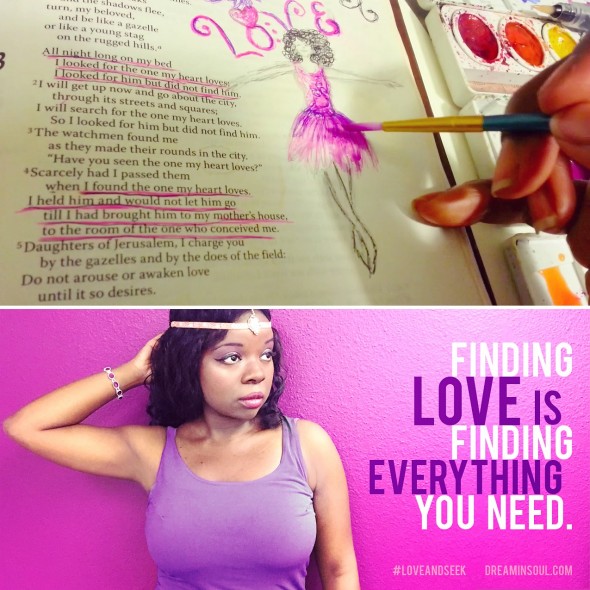 "I have found the one my heart loves…" Love is everything. It was a few years ago when I had a life-changing experience that rocked my world. I found myself waking up in the back of an ambulance and then in the hospital after passing out at my house and was scared of what was happening.
After having one anxious thought after the other a calm came over me and I experienced wave after wave of God's presence and love like I never had before. He soothed my fears away and said through an electric encounter, if you only knew [how much He loved us] and how love on this Earth is just a glimpse of how He intended our love to be. I found His love in a way I never had before and ever since then I want MORE. The whole experience is too WHOA to be captured in a single post but I will be sharing more of it on the Dreaming of Love series at DreaminSoul.com, stay tuned for more…
When you find Love – the kind of love that's unconditional, passionate and everlasting you've found everything you need. Love finds us and brings us to our purpose in life – to be forever united with Him…
I have this song on rotation on my worship playlist and am so inspired by it. Colin and Paige Edge are a couple who are worship leaders at my church and their music is so refreshing. Take a listen and click here to check out their album "Break Heaven Open" on iTunes.
You may also like:
Comments
comments