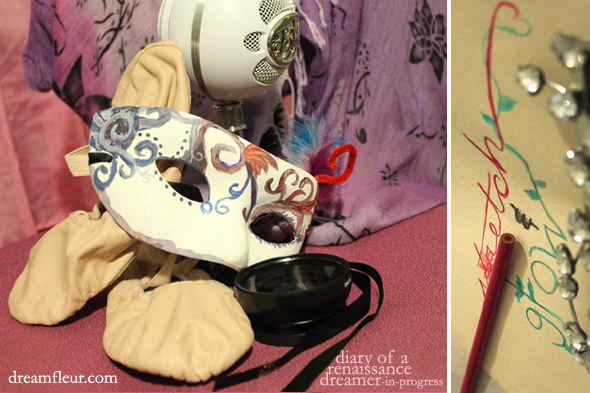 Who says you have to be perfect to pursue your passion? One of my mottos is to follow the dreams in your heart no matter how impossible or lofty they may seem or how afraid you may be or unqualified you may feel. A few months back I began Project Stretch & Grow: Diary of a Renaissance Dreamer-in-Progress and began following some of the creative passions in my heart, from theater to dance. As I mentioned I wanted to share the journey of discovery here to encourage others to follow their creative passions.
It wouldn't be right for me to encourage others to unearth their buried dreams then for me to keep mine hidden…so here's a sneak peek at one of mine that I've been developing and bringing to light the past couple of months – music. Ever since I was a little girl I dreamed of singing & inspiring others through songwriting.
Music to me is a powerful language that can uplift, impact and inspire. I had always been afraid to follow my passion for music in shyness & fear that I wasn't good enough but now am okay with sharing the process and my weaknesses; no one who starts out in anything is perfect – just begin somewhere and do it passionately imperfectly as you learn and grow.
Over the past couple of months I finally got the courage to pursue this passion more seriously and finding resources and help from others. I fearfully went through a lengthy audition process with an inspirational music company and after much self-doubting but boldness a dream I had always imagined but didn't think was really possible came to life when I was signed as an artist on their roster. That was a spark of encouragement to me to believe that this vision can become more that I think I can do on my own if I give it over to God…


Follow me on my journey of unearthing and growing my buried dream of sharing inspiration through music. I'm starting out with a passion and a seed of a vision, improving and learning as I go along from vocal lessons to recording sessions and want to share the process, imperfections and all, to encourage you to also delve boldly into your own passions even while you're afraid and still developing. Above is a sneak peak of "Arise and Shine (Dare Dreamer)", an in-progress rough preview of a song I'm writing dedicated to young people I hope to inspire…
I wrote this song to dedicate to girls I meet at conferences I speak at, people I come across in life who have lost hope and to also share my story of coming awake. Over the past year or so I've been on a journey of learning more about songwriting and am taking some vocal lessons to develop (and boy is there a lot to learn). I recorded this at home and will be continuing lessons & later working with some amazing people on a "studio version," but you get to have the in-progress sneak peek of the first verse and chorus!:)
What is a dream you've buried, and what's one step you can take today to begin unburying it? I'd love to hear, share it in the comments!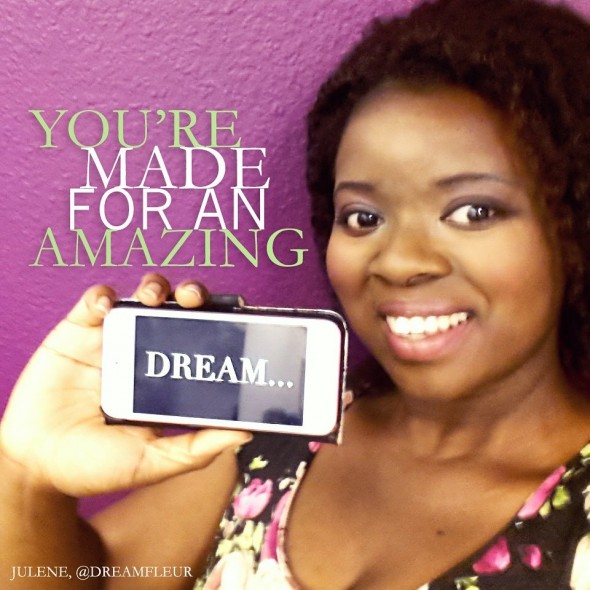 (P.S. In the video I'm wearing the "Arise & Shine" T-shirt from my inspirational clothing line Envibrance Dream Apparel, click here to get a shirt that inspires:).
Arise & Shine (Dare Dreamer) Lyrics
Verse 1
A girl lost in the dark of night
Minus dad, misunderstood
I see the same equation multiplied throughout her hood;
She thinks she's worthless, without a purpose
So she gives her heart away
Divides her treasures for empty pleasures
Tries to hide and numb her pain
Fear adds to her emptiness
She was made for something greater than this…
Chorus
Arise and shine
O Sleeper open up your eyes
You're full of life
So don't turn off your light
Lost hopes and tears of all the years
Have left you low and dry
But you're not alone, have faith, hold on
And look up to the sky
Arise and Shine
Dear Dreamer, can't you see
You're full of purpose and possibility
So arise and shine o sleeper
Don't give up now, dare, dreamer
Arise and shine look up and come alive…
For More Inspiration on Unearthing Your Dreams Check Out: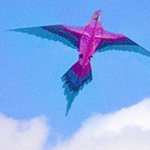 There are those dreams you are responsible for bringing to fruition in a sense; things you want to create, experience and learn how to do. "I want to (insert activity here)… someday." Why not now, why not today?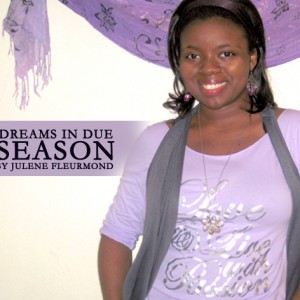 Those dreams in your heart are there for a reason, though you get weary don't give up on your purpose…
You may also like:
Comments
comments