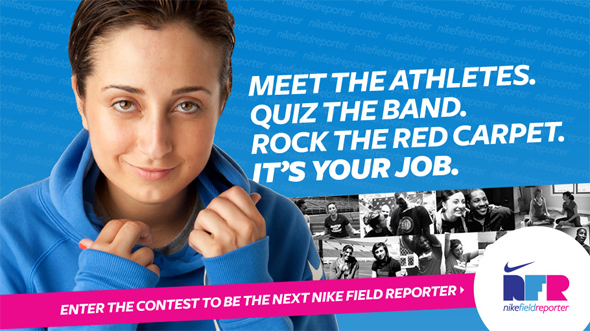 Here's a great opportunity for young women who are into journalism and media:
NikeWomen.com is searching for the One. A girl with crazy charisma and sports savvy to become the next Nike Field Reporter. She'll hop across the continent to interview sports stars, music stars, rising stars and super stars.

She'll chill with them. She'll chat with them. She'll challenge them. And report it all back in the form of videos and blog posts on
nikewomen.com.

Learn more about the contest and enter at:
http://inside.nike.com/blogs/nikewomen-en_US/2010/03/31/about-the-gig

Deadline: Contest ends April 30, 2010

Who's eligible: A one-of-a-kind 18 to 24 year old with crazy charisma and sports savvy.
Check out the promo video below to see clips from past field reporters:
You may also like: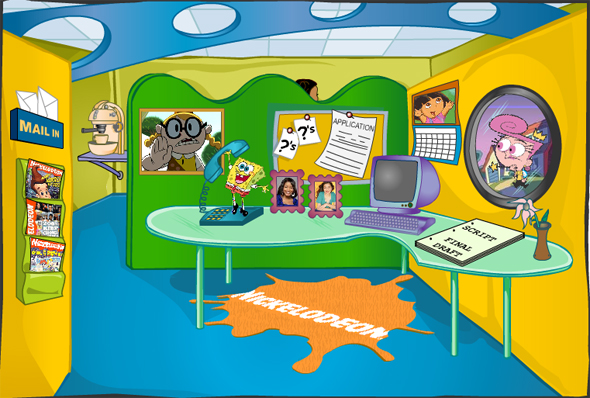 For all you aspiring screenwriters out there, here's an opportunity that can give you hands-on experience in writing for television, the Nickelodeon Writing Fellowship Program. The submission period is between January 2, 2010 and February 28, 2010. You can find out more at http://www.nickwriting.com and follow them at http://twitter.com/NickWriting.
I found out about the opportunity late last year entered at the last moment with a spec script for the Nickelodeon show "True Jackson VP". Though I didn't win, just the process of writing the script was alot of fun, and a great way to exercise and stretch your writing skills. You can purchase or download a free trial of the software Final Draft to format your script, it really helps to get the layout correct.
About the Fellowship – From the Website

Developed to broaden Nickelodeon's outreach efforts, the Nickelodeon Writing Fellowship is designed to attract, develop and staff writers with diverse backgrounds and experiences on Nickelodeon Network productions.

Operating in a three-phased structure, the Fellowship provides a salaried position for up to one year and offers hands-on experience writing spec scripts and pitching story ideas in both live action and animation television.

This three-phased structure allows fellows an opportunity to nurture relationships with creators, network executives, line producers, head writers, showrunners and story editors.

As part of their script writing, each fellow will be assigned to an Executive in Charge of Production and have an opportunity to write a spec script for an on-air Nickelodeon show.

In addition, all fellows are integrated into the activities of both the development and production departments. This allows the fellows an opportunity to attend storyboard pitches, notes meetings, records, table reads, show pitches and show tapings, all while being exposed to top creators and key production crews.
You may also like: