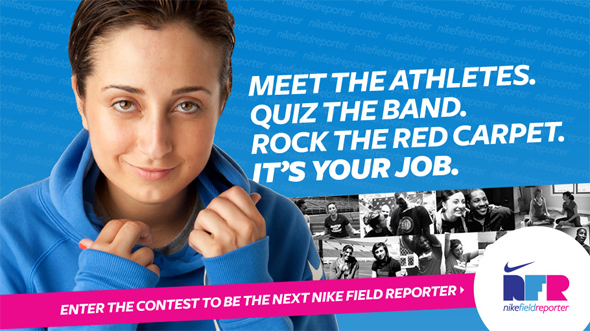 Here's a great opportunity for young women who are into journalism and media:
NikeWomen.com is searching for the One. A girl with crazy charisma and sports savvy to become the next Nike Field Reporter. She'll hop across the continent to interview sports stars, music stars, rising stars and super stars.

She'll chill with them. She'll chat with them. She'll challenge them. And report it all back in the form of videos and blog posts on
nikewomen.com.

Learn more about the contest and enter at:
http://inside.nike.com/blogs/nikewomen-en_US/2010/03/31/about-the-gig

Deadline: Contest ends April 30, 2010

Who's eligible: A one-of-a-kind 18 to 24 year old with crazy charisma and sports savvy.
Check out the promo video below to see clips from past field reporters:
You may also like:
Here's an opportunity for journalists to submit original pieces for a chance to win some great prizes. If you miss the first round you can still submit for the second round until April 4. At the end of Round 2 the Pulitzer Center will select 1 winner who will receive a Sony VAIO Notebook with the All New Intel® Core™ Processor. Visit http://projectreport-3.appspot.com for more information:
Description from website:
In partnership with the Pulitzer Center, YouTube presents Project: Report, a journalism contest (made possible by Sony VAIO & Intel) intended for non-professional, aspiring journalists to tell stories that might not otherwise be told.

This year there will be five grand prize winners, each of whom will receive at $10,000 grant to work with the Pulitzer Center on an international reporting project.

Winners in each round will receive technology prizes from Sony & Intel.

FOR MORE ABOUT THE PULITZER CENTER VISIT
http://www.pulitzercenter.org
You may also like: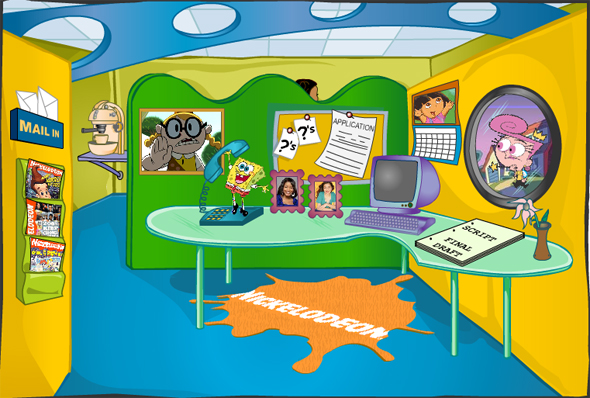 For all you aspiring screenwriters out there, here's an opportunity that can give you hands-on experience in writing for television, the Nickelodeon Writing Fellowship Program. The submission period is between January 2, 2010 and February 28, 2010. You can find out more at http://www.nickwriting.com and follow them at http://twitter.com/NickWriting.
I found out about the opportunity late last year entered at the last moment with a spec script for the Nickelodeon show "True Jackson VP". Though I didn't win, just the process of writing the script was alot of fun, and a great way to exercise and stretch your writing skills. You can purchase or download a free trial of the software Final Draft to format your script, it really helps to get the layout correct.
About the Fellowship – From the Website

Developed to broaden Nickelodeon's outreach efforts, the Nickelodeon Writing Fellowship is designed to attract, develop and staff writers with diverse backgrounds and experiences on Nickelodeon Network productions.

Operating in a three-phased structure, the Fellowship provides a salaried position for up to one year and offers hands-on experience writing spec scripts and pitching story ideas in both live action and animation television.

This three-phased structure allows fellows an opportunity to nurture relationships with creators, network executives, line producers, head writers, showrunners and story editors.

As part of their script writing, each fellow will be assigned to an Executive in Charge of Production and have an opportunity to write a spec script for an on-air Nickelodeon show.

In addition, all fellows are integrated into the activities of both the development and production departments. This allows the fellows an opportunity to attend storyboard pitches, notes meetings, records, table reads, show pitches and show tapings, all while being exposed to top creators and key production crews.
You may also like: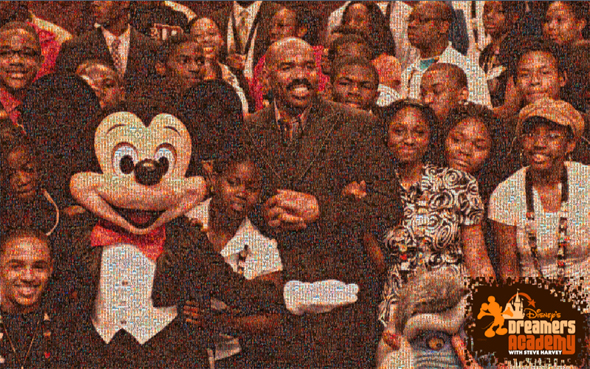 Steve Harvey is looking for 100 students to take part in Disney's Dreamers Academy (application deadline, Friday, October 2, 2009). The program "takes creative and imaginative teens from across the country & immerses them in a mind-blowing, life-changing experience they'll never forget. The teens will have hands-on experience with Disney Cast Members, executives and celebrity guests, who all share their blueprints for success. For more information and to apply, go to www.steveharvey.com/disneysdreamersacademy.
Want to meet the 2009 Dreamers? Click here to read their profiles.
Check out this overview video of the program:
Harvey talks about the program and why he started it:
You may also like:

School is back in session, but sometimes it's what students do after school that makes the biggest impact on their life. Do Something and JCPenney have teamed up to support youth-led after school programs and projects across the country.
How much: 10 $500 grants and 5 grand prize $1,000 grants. Each winner will also receive a limited-edition Flirtitude Tote.
Deadline: September 15th
Types of projects this grant funds: Projects started by young people who are providing after school activities that help youth in their community.
To apply visit: http://www.dosomething.org/grants/afterschool
You may also like: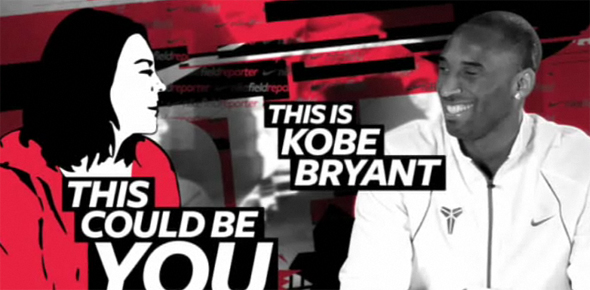 Nike is looking for their next Field Reporter, a young woman who will get the opportunity to travel across the country and interview some of the biggest athletes in the game. Check out Nike's description of the contest below:
Who Were Lookin For
One lucky lady between 18-24 whos sassy, smart and sports savvy. If you're in the know and on the go, its time to take your shot at being the first-ever Nike Field Reporter.

Whats a Field Reporter?
If you think you have what it takes to volley one-liners with Maria Sharapova, kick it with Mia Hamm, and Q&A over cappuccinos with Serena Williams, this is your dream job.

As the Nike Field Reporter, you'll jetset around the country on Nike's dime talking to athletes, artists and culture makers. You'll report back in the form of photos, videos and blog entries.

You have to be ready for anything and anyone. As this is being written, the current Nike Field Reporter is spending a few days just hanging out with Kobe Bryant.

Think you could keep up? Remember this isn't a job for the camera shy. Or the easily intimidated. You'll need to show us you can talk a good game, as well as play one. Make us laugh. Impress us with your quick wit and storytelling. Prove to us you are Nike's next star in a 2-minute audition video and sample blog post.
Check out the Nike site for more information and to apply.
You can visit the current Field Reporter's blog here. Check out these videos of the first Nike Field Reporter, and the promotion video for the contest:


You may also like: