Archive for October 2011
You are browsing the archives of 2011 October.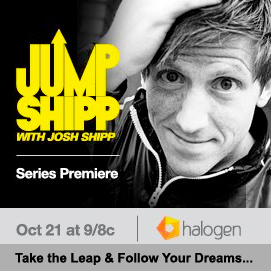 "If you don't bring your dream to life, your dream dies with you."
- Josh Shipp
Josh Shipp is an entrepreneur I'm constantly inspired by; he's an author, youth expert and speaker who is genuinely passionate about seeing teens succeed (I recently invested in his Rock the Stage motivational speaker resource to help to gain insight for my youth speaking career).

Josh is also an INC Magazine 30 under 30 honoree and host of the show Jump Shipp which premieres October 21 on Halogen (find it on your TV or watch online at halogentv.com/shows/jumpshipp). On every episode of Jump Shipp Josh helps a young adult leave their dead-end job to follow the career path of their dreams; you can watch the promo for the show above to get a look at Josh's real and relatable way of motivating people into action.
Jump Shipp is also having a giveaway for an Apple iPad and a $100 Visa Card, you can go here to enter: http://wfi.re/cr4vn
To kick off the show, Josh Shipp had a live online Dream Job Town Hall (click here to hear the call playback) where he gave a valuable talk about how to make the leap form your dead-end job to your dream job. Here are some of my notes below, I hope they inspire you as they did me to make a leap of your own into your dreams (P.S. there's a lot more detail and depth to the actual call, click here to take a listen):
Josh Shipp – 7 Strategic Steps To Getting Your Dream Job
1. Define Your Dream Job
• Don't be vague – the more specific you can be, the better – the more likely it is to come true
• If your bank account was full of money would you still go to work?
• What kind of work would you do if you weren't doing it for the money
• What do you like? What are you good at? – Ask others who are close to you
2. Dream Job Reality Check – Do a gut check
• The motto "Dream it, do it" is impractical – misses so many steps in between
• Ask yourself the hard questions
• Do it now before you invest time, money, energy
• What is your dream job REALLY like?
• What will it cost you?
• Try to talk yourself out of it, is there any reason why this would be a bad idea?
3. Test Drive Your Dream Job – Do a hands-on gut check
• Commit to 15 hours on the Dream Job Experience – You need to try it out first
• Meet with three professionals who have your dream job – mentors are a must
• Send them a piece of snail mail – cuts through the clutter of email
• Introduce yourself, ask for an informal ten minute chat
• They might say no but you have to get used to potential rejection
• Study the origin of their success story not just the success
• What advice would they give to themselves just starting out?
• Ask if you can do some dream job experience with them, to study them, help them, learn from them
You may also like: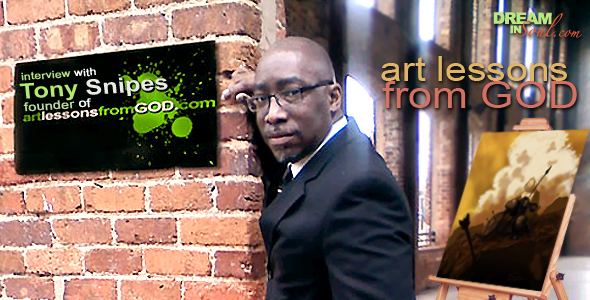 On DreaminSoul.com I interviewed Tony Snipes, a visual artist gives advice to other artists on discovering their creative purpose…
Author, speaker and ministry leader Tony Snipes helps today's gifted artisans answer questions about their purpose and creative calling through his initiatives Art Lessons From God and Kreative Kingdom.


"What is it that you love doing that you wouldn't even have to have anybody pay you for… That's your passion…the beauty of it would be that if you're pursuing that and you're getting paid for it then it's not even like work." – Tony Snipes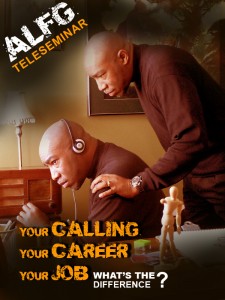 Be sure to check out the resource links at the end of the interview including a free download of Tony's audio resource "How To Identify Your Creative Calling: Your CALLING, Your CAREER, Your JOB…What's The Difference?"
---
Most everyone has asked these questions:
Who am I?
Why am I here?
What should I be doing?
Artists in particular, from painters to musicians, may ask these questions regarding their gifts:
Who am I as an artist?
Why do I have this talent?
What does God want me to do with it?
Tony Snipes, a gifted artist himself and founder of Kreative Kingdom, Inc. a non-profit faith-based art initiative, began asking these questions and created a resource to help other artists discover their creative purpose.
Tony's project, Art Lessons from God delves into these questions of gifting and calling. The blog, workshops, books and other resources were created with the goal of helping artists and designers discover God's purpose and plan for their artistic talent. Watch Tony introduce the site below:
Though the site is targeted toward visual artists it has much insight that could inspire artists of any type from writers and performers to musicians and filmmakers. Many of the topics explored can apply to a variety of arts, like "Anointed versus Talented: What's the Difference?" to "Discovering a "God" idea vs a "Good" idea."
Often in our society we acknowledge the "how" regarding talents of individuals but may not always consider the deeper questions involved with "why". In this interview Tony Snipes discusses his background in the visual arts and gives advice to other artists in figuring out their "why" and God's purpose for them:



Dream in Soul: Hi Tony, thanks for speaking to me today. Can you tell us a little about who you are: What is your background in art and your profession?
Tony Snipes: Well prior to going into graphic design and illustration I have been drawing and painting all of my life but especially kind of training myself to draw and sketch from my comic books as a kid. So I did a lot of drawing back then, and am professionally trained as a graphic designer – graphic design and illustration…that's pretty much my professional background with art…




Visit my website Dream in Soul (www.dreaminsoul.com) for more updates and inspiration, and check out the latest posts from the site below:
You may also like: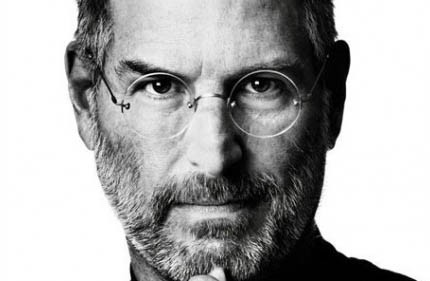 The world was changed by this amazing "visioneer" and entrepreneur. The fact that I'm typing this on my MacBook, and that Steve Jobs' journey to starting Apple was one of the stories I was taught in my business class as a teen, remind me of the ways I've been impacted by his innovation as well.
I'm inspired by the words he shared at the 2005 Stanford Commencement Address:


Also one of my favorites, the text to one of Apple's most popular commercials and manifestos:

"Here's to the crazy ones. The misfits. The rebels. The troublemakers. The round pegs in the square holes. 

The ones who see things differently. They're not fond of rules. And they have no respect for the status quo. You can quote them, disagree with them, glorify or vilify them.

 About the only thing you can't do is ignore them. Because they change things. They invent. They imagine. They heal. They explore. They create. They inspire. They push the human race forward.

 Maybe they have to be crazy.



How else can you stare at an empty canvas and see a work of art? Or sit in silence and hear a song that's never been written? Or gaze at a red planet and see a laboratory on wheels? 

We make tools for these kinds of people. 

While some see them as the crazy ones, we see genius. Because the people who are crazy enough to think they can change the world, are the ones who do." -Apple, Inc.
You may also like:
I originally posted this on my youth motivational site DreamerENT.com, click here to visit the site.
Recently actress and singer Demi Lovato did an interview with Good Morning America where she is open and real about some of her struggles with an eating disorder and overcoming difficult times in her life. She looks vibrant and confident, and it's awesome how she shows strength to be who she is and to overcome. Below also watch Demi sing 'Skyscraper' from her new album Unbroken:


Demi's honesty makes her so relatable to other girls who may be going through something similar. She also wrote an open letter to her fans, it's so moving, watch it below:

Connect with Dreamer ENT:
You may also like: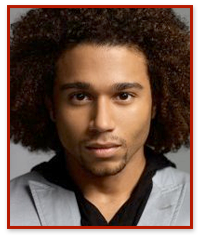 Corbin Bleu has been one of my favorite actors and performers since I was a teen watching him in High School Musical (you may even say I developed a slight crush back then – but I digress;). I love his approach to his work and how he doesn't just label himself as a dancer, singer or actor but as an artist.
Here's a quote I was inspired by from a recent interview he did after his stint at the Hollywood Bowl's "Hairspray," talking about music and how it connects us, and his advice to aspiring performers:

"I'll never understand why…we can't all feel free to sing whether good, bad, trained voice or not. When it comes to a profession, yes we should want the best of the best voices. But our society has made us feel as though if you don't sing well, you shouldn't.

"I recently visited Fiji and I experienced one of the most incredible things. Every person in the country will sing to you. They have native songs that everyone knows.

"For example there is a goodbye song, and every place I left in Fiji everybody sang this song to see us off. Music and singing are such inspirational and freeing tools. Everyone should use them!

"Words of wisdom for aspiring performers? Til the day we die, we are always learning. Who we become depends on how we apply what we've learned to better our lives. As performers, our position is to know and portray the lives of others. So the amount we can learn is multiplied."
You may also like: