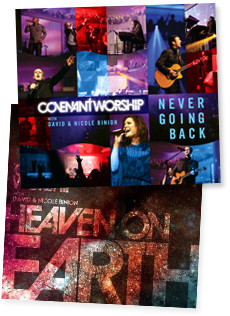 "Heaven is calling for you to come higher, see everything from a new point of view…" – Heaven on Earth
Woke up to this song from the Covenant Church Worship album Heaven on Earth, playing on my ipod, what a great way to get up! There's always something amazing coming from Covenant Church, (here's another one of my favorites, Standing on His Promises).
Also check out their latest album, Never Going Back. It is amazing, though I may be a little biased since I attend Covenant;).



You may also like:
Comments
comments