There's a dream that beats in the depths of your heart, a song YOU were created to sing – and when you muster the courage to step out and be bold, with Love you can do anything…
I was immensely inspired by the remembrance service for Dr. Maya Angelou, one of my greatest creative and life influences. Above is a snippet of a poem "Empowered by Her" that I originally wrote for my friend Kara's special birthday celebration during Women's History Month this year.
I thought about Dr. Angelou's impact on my writing and poetry as I was making the full video which I will launch, and how her voice will live on in those she empowered. I found my voice and am becoming brave enough to overcome the fear of rejection to live differently because she was bold enough to live and dream on purpose…
"The caged bird sings with a fearful trill, of things unknown but longed for still and his tune is heard on the distant hill for the caged bird sings of freedom." – Dr. Maya Angelou
You may also like: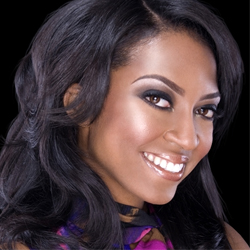 One of my inspirations in life and business is Marshawn Evans, who you may remember from a past season of Donald Trump's The Apprentice. Marshawn is a former Miss America beauty queen, sports & entertainment lawyer, speaker and author who is devoted to helping others succeed, brand their businesses effectively and reach their full potential. She's the founder of ME Unlimited, a consulting firm focusing on "reinvention, women's empowerment, diversity, leadership and peak performance strategies."
Marshawn is so open with helpful information and encouragement for entrepreneurs, especially for women who want to take their business to the next level. I love how she infused her faith into the past tele-seminars on focus and purpose that I have been able to take part in. Previously on my site Dream in Soul I posted about an interview she did on Christian women in business and how they can better balance their roles in life (click here for that post).
Here's a recent video where Marshawn speaks on "How to Build Your Life God's Way":

This month Marshawn is kicking off a new program called The ME University Inner Circle Mentoring Mastermind. When I read about the program and how she is offering to instill her knowledge into other women to help them succeed, at an affordable price, I was drawn to apply to learn more from her (as she has been a "mentor-from-afar" to me in previous years as I learned from her other programs). To find out more about the Mentoring Mastermind visit http://meuniversitylive.com/innercircle and also visit her website http://marshawnevans.com to learn more and be inspired by her business and ministry.
Watch Marshawn talk about the Mastermind program below:
You may also like:
Ever been overwhelmed by all of your passions, and had no idea how to fit everything you want to do into your life? I'm one of those people who has so many interests that it took changing my major about five times to settle down with one. From business, to design, journalism and medicine, it's sometimes hard balancing all of my interests. A while ago I picked up this book from the library and couldn't put it down:

Wow! his book described me exactly, and the advice in it shows how you can still pursue every one of your passions, even if people around you discourage you. I loved the tips for students and entrepreneurs. With enough balance and planning throughout life you won't be a "jack-of all-trades and master of none", but a real Renaissance woman.
The book gives examples of "Renaissance Souls" throughout history, like Dr. Maya Angelou who has done everything from acting and producing, to writing and being a civil-rights activist. I loved this book so much that I was taking notes, re-reading parts and had to renew it 4 times (the limit) and held it hostage for another few weeks or so raking up some library fines. It was worth it though! You can find out more at the author's website or pick up a copy at Amazon. I think I may have to buy it because I still haven't finished it.
One more way to become the essence of a Renaissance Woman.
You may also like: