Is there a dream that you've buried because it's seemed impossible or impractical? For the longest time I have done just this but as I encourage you to pursue your dreams even while you are afraid, I have to muster up the courage to do the same myself.
A while back I shared how I have been pursuing my dream of inspiring others through music. In the past few months I've been taking vocal lessons, doing songwriting sessions, setting up meetings with mentors, working on recordings and music video concepts and following this dream little by little, bit by bit.
Above is an animation showing a snippet of a lyric video for my first song "Arise and Shine (Dare Dreamer)" and a little venturing into stop-motion (I love trying new things this idea was sparked after I saw Moriah Peters' music video for her song "Bloom.") The lyrics in the clip above say:
"Arise and Shine, Dare Dreamer can't you see you're full of purpose and possibility! So arise and shine O Sleeper, don't give up now dare, Dreamer, arise and shine Dear Dreamer come alive!" That's my message to YOU today and everyday!
Stay tuned as I further share the journey of making this dream a reality, I'd love to hear how you are daring to live the life you've always dreamed!
We all suffer if you keep your dreams buried inside – Arise and Shine!
You can get various Arise and Shine T-shirt designs and more in my clothing Envibrance Dream Apparel by clicking here: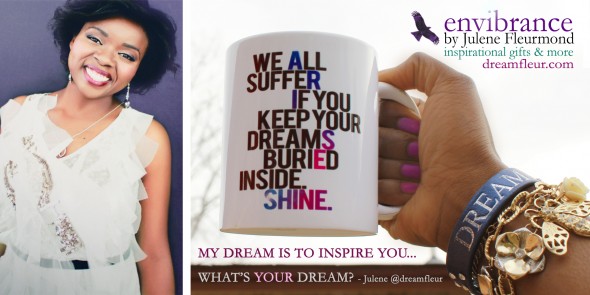 You may also like:
Comments
comments