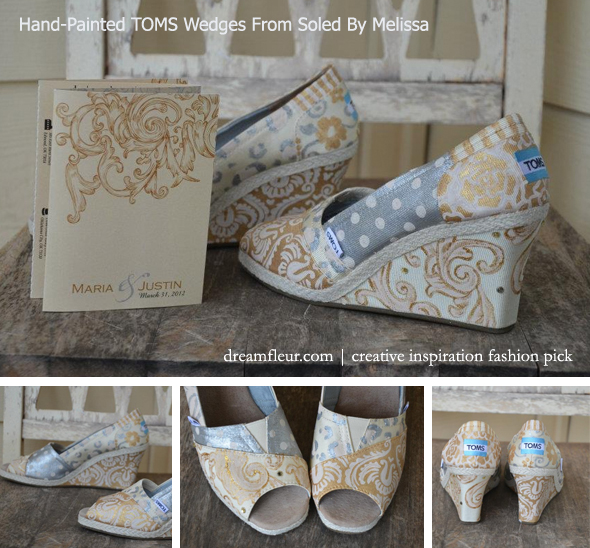 As you may know I design customized wedding invitations and other stationery and gifts for special events, and I love everything having to do with weddings, decor and event planning. I'm also a lover of the vision and passion behind TOMS , and was excited to come across the custom hand-painted work of 'Soled By Melissa' created by entrepreneur Melissa Hendricks. She has done hundreds of personalized designs that combine intricately detailed patterns, bright colors and the clients preferences, from designs that match party schemes to sports teams.
I especially loved the pair of TOMS wedges (pictured at the top of this post) she recently painted to match one couple's design and color scheme. It looks beautiful and whimsical all at once, and give a unique touch.
To find out how you can order a custom pair of TOMS visit Melissa at http://www.facebook.com/soled.bymelissa.
(Speaking of TOMS, this is the pair I aim to get next, I wonder if Melissa can do a little custom work for me:).
You may also like:
Comments
comments