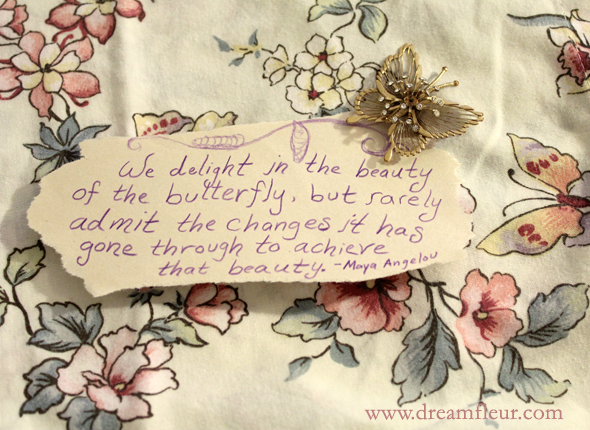 "We delight in the beauty of the butterfly, but rarely admit the changes it has gone through to achieve that beauty." – Maya Angelou
I love this quote and how it reminds me of how what may appear beautiful (or successful and esteemed) may have been molded through a long period of trial, darkness, growth and solitude. What we believe to be an over night success is never really made over night. There's always a journey that shapes us, and a process that graces us to achieve true beauty.
(Above: I loved this quote so much that I created a little photographic illustration, using my favorite brooch and bedspread).
You may also like:
Comments
comments