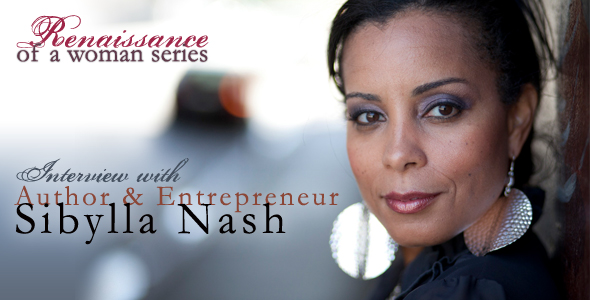 This interview begins the Dreamfleur Renaissance of a Woman Series featuring women who are following their dreams and balancing their passions in a variety of creative ways…
Sibylla Nash wears a variety of hats as an author of fiction and nonfiction books, freelance writer, entrepreneur and mother of a young actress. I first learned of her work through a mutual friend and was inspired by the way she is able to follow her passions and build her brands Divaluscious.com and StarBabyLA, along with pursuing her passion of writing fiction, including her latest book Bumped. Read more about Sibylla and her advice for other parents and aspiring authors…


Julene Fleurmond, dreamfleur.com: Tell us about your background: Where are you from and tell us about yourself?
Sibylla Nash: First I want to say, thanks so much for giving me the opportunity to talk to your readers! I'm a Los Angeles based writer and a mother of a young actress.


Tell us about your business and blogs. What are they about and who do you hope to reach through them?
I'm the author of a few books. One of my guides, Baby Modeling & Beyond: From the Stroller to the Red Carpet and my website, StarBabyLA, is geared towards parents thinking about getting their kids involved in modeling & acting. My daughter started when she was five months old and she just turned 10. I also have another site, Divaluscious.com, it's a lifestyle site catering to moms and entrepreneurial minded folks.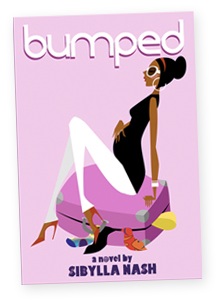 Can you tell me about your book Bumped, in your words what is it about and what inspired you to write it?
Sibylla Nash: My novel Bumped looks at relationships and how well do you really know the person you're involved with? My main character Elle thinks she's living a charmed life. She has the perfect boyfriend and a very glamorous job and what seems like the blink of an eye, it all falls apart. The story is about her putting the pieces back together after her boyfriend goes on the run for embezzlement.
What was the process of writing the book and finding a publisher; did it take time to write and find the right publisher?
Sibylla Nash: For me, the process starts with the voice of the character and then I'll flesh out the story and do a ton of rewrites as I work out the kinks. I didn't look for a publisher for Bumped, I knew I wanted to put that out independently. This is my fourth book I've done as an indie.
What advice do you have for aspiring authors on writing a fiction book and getting it published?
Sibylla Nash: Do your research. There's so much information on the web and in books about finding an agent, self-publishing and writing query letters. Invest in your career by investigating your options and plan accordingly. You should also go to conferences, take classes and network online. Arm yourself with knowledge.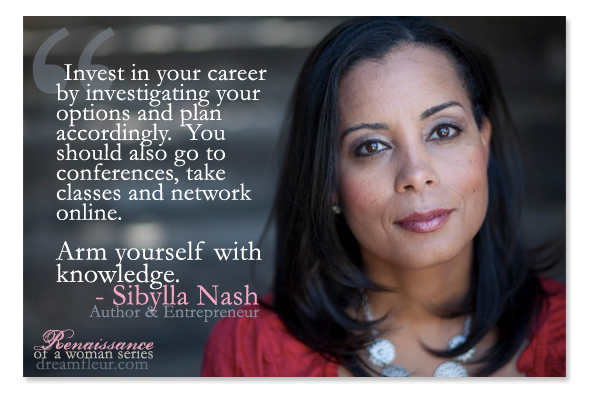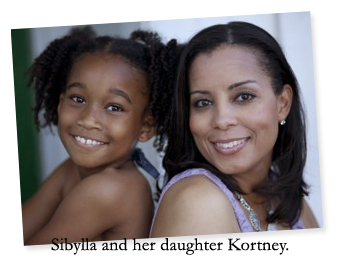 You also run a blog called StarBaby LA and your daughter has been involved in acting. What advice would you give to parents on getting their children involved in the acting industry? How do they get started the right way, and how do parents keep them grounded and make sure they have a healthy, balanced childhood?
Sibylla Nash: For parents thinking about getting their kids in the business, they need to do their research and understand what the family will be getting into. It's a large commitment and it's not for the faint-hearted. You need to have a flexible schedule and the time to take your kid on auditions. They should research agencies in their areas, which I have a list of agencies for kids in my book, send out pictures and see what happens. Do not pay for representation and do not sign with any one based on the contingency that your child has take classes or get head shots with a specific person. As for keeping a balance between their childhood and work, be a parent first. You are their advocate and it's up to you to keep your child's best interest at heart.


Do you have any advice for any older people on getting booked for commercials or getting started in acting (have you been involved in acting yourself?) What are some of the first steps or what resources would you suggest in learning more and getting started?
Sibylla Nash: For older people looking to get in the business, I would say start with a class and network with the other students. They can be a great source of information on finding the right photographer, finding an agent and casting opportunities. Just like anything else, you have to do your research. Look up agencies that are in your area, see if they accept submissions and send in your headshot. Grab a copy of Backstage and start reading the articles and looking at the casting opportunities. If this is the career you want to pursue, do your research and figure out the players.
What are some of your other hobbies and pastimes, and how else do you express yourself creatively?
Sibylla Nash: I don't have a lot of free time but when I do get a moment to myself, I love reading, spending time out doors and just enjoying time with my family.


What are some of your future goals and dreams for this year and the future?
Sibylla Nash: My ultimate goal? World domination.

Ha, seriously, to have my publishing company – My Whimzy Media – putting out a number of quality books every year and reaching as many people as possible through my work. I have some YA and picture books lined up, so watch out.


Where/How can we get in contact with you?
Sibylla Nash: I'm all over the web, you can find me on Facebook, Twitter or my website sibyllanash.com.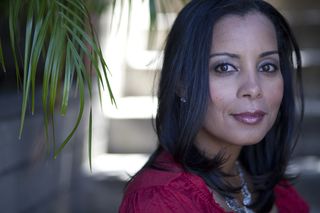 Thanks so much Sibylla for sharing your passions with us!
More About Sibylla Nash

A New Jersey native, Sibylla has written hundreds of articles that have appeared in a variety of newspapers, magazines and websites including Vibe, Essence, The Chicago Tribune and on Launch.com. She is the author of Baby Modeling & Beyond: From The Stroller To The Red Carpet – a how to guide for parents, a novel, DreamCity, and she co-authored The Fan Survival Guide: 50 Ways To Meet Your Favorite Celebrity.

As a freelance writer, she has written about subjects ranging from entertainment to parenting issues to topical matters. A graduate from the University of Southern California with a degree in print journalism, Sibylla has also worked in the entertainment industry at film production companies as well as for major talent agencies. She lends this experience to give authenticity to the pages of her debut novel DreamCity.

Sibylla balances her writing life with the varied demands of parenthood. Many of her experiences as a single mother raising her daughter Kortney weaves its way into her work. She was recognized by the WB11 News as an Unsung Hero for her parenting newsletter, In The Corner.

Sibylla currently lives in Los Angeles and is currently working on several other fiction and non-fiction projects.
About Bumped, Sibylla's Latest Novel

Music PR maven, Elle Nixon, loves her fabulous life. Queen Bee of the Los Angeles social scene, she attends the hottest parties, has a roster of artists that reads like the who s who of Billboard magazine and has definitely met THE ONE. Her upwardly mobile bound boyfriend lavishes her with gifts and attention. Her life seems perfect until he disappears when the FBI launches a high-profile fraud investigation into his investment firm. Elle s left alone with her questions, his deceit and an unexpected pregnancy. Suddenly, it s not so fun anymore to walk a mile in her Louboutins. Abandoning all pride, she rediscovers her family and friends after she has no choice but to move back in with her parents on the East coast. When push comes to shove and alcohol is no longer option, Elle learns how to navigate the bumps in life s flight plans.
Click here to get your copy of Bumped.
You may also like:
Comments
comments