I have been working on a wedding website for a friend from college and am realizing how much I love illustrating people's stories. I'm honored to help them share this special occasion celebrating their relationship with their family and friends.
When the soon-to-be groom came to me with this project, based on his personality I knew the project would have to be extremely unique and not like the average wedding website. He's a very detail-oriented person but is also very creative and elaborate so this project ended up being very fun to work on. The wedding's color scheme is navy blue, gold and white and their theme related to royalty and highlighting the fact that the wedding date is close to Thanksgiving and their native countries in the Caribbean. I used a wedding invitation from my store as inspiration, using Roman columns framing the website and giving it the atmosphere of being outside of a palace.
Below is a sneak peek of the project's "Events" and "Registry" pages so far, as you can see it is a little different from the traditional wedding website: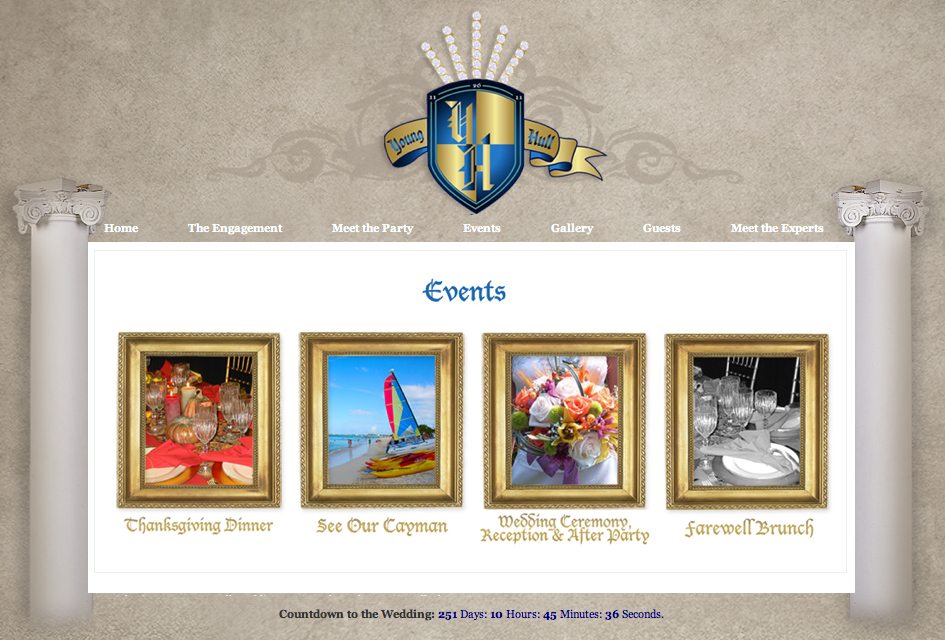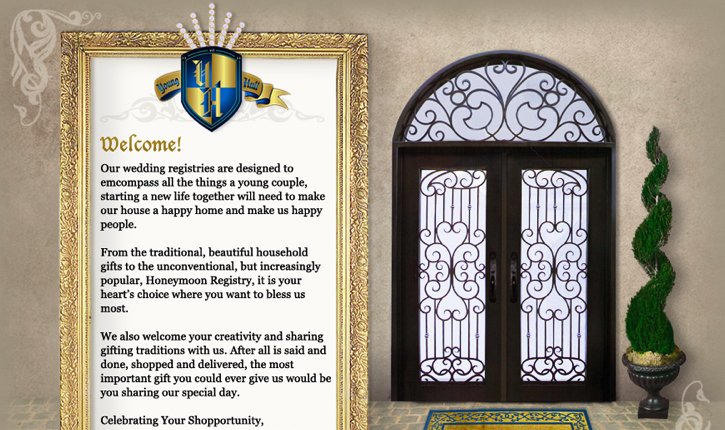 The Royal Engagement Invitation Design from my Dream Creations Collection that Inspired the Project
(Click on the invitation below to customize it for your own wedding)
Royal Engagement Wedding Invitation Teal and Beige
by
envibrance
design invites
online with zazzle

P.S. I was trying to figure out why this post had so many hits then realized it had royal and wedding in the title. Un-intended but congratulations Prince William and Kate ;).
You may also like:
Comments
comments