Here are some recent posts from my youth website www.DreamerENT.com: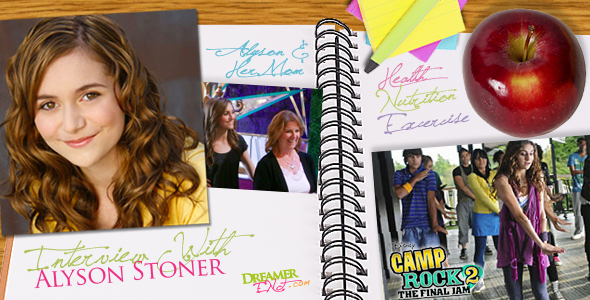 Today's tweens and teens lead busy lives, especially with school starting back up again. Sometimes in the bustle between classes, homework and after school activities they may not take the time to practice healthy habits…
Read more of the Interview: Alyson Stoner and Her Mom On Healthy Habits for Back to School


---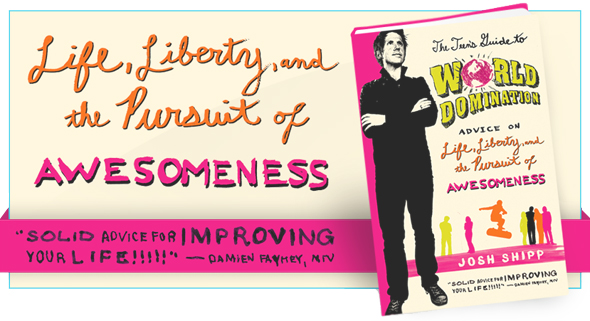 Youth motivational expert Josh Shipp has launched a new book for teens, The Teen's Guide to World Domination: Advice on Life, Liberty, and the Pursuit of Awesomeness. The guide is full of humor and down-to-earth wisdom that helps teens improve their lives in every area – from relationships to dealing with hard times…
Read more of Josh Shipp Launches The Teen's Guide to World Domination


---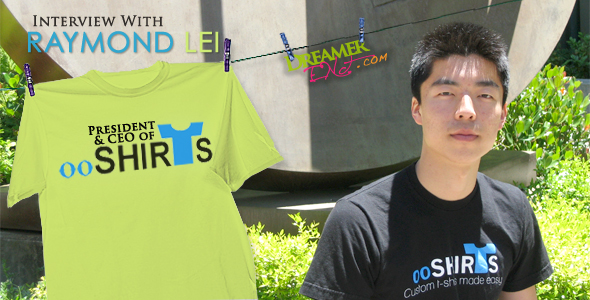 Entrepreneurship is all about fitting your skills and creativity to serve the needs of those around you. 19-year-old Raymond Lei is doing just that as he helps people everywhere customize their style through his T-shirt company ooShirts.com.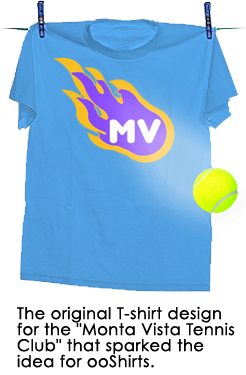 The idea for ooShirts was sparked in 2006 when a group of Raymond's classmates needed custom t-shirts for their school club, "Monta Vista Tennis Club." Then a sophomore in high school, Raymond took up the task of finding a company to print their shirts. He looked through both local and online companies, only to discover time after time that the Tennis Club couldn't afford to have its design printed.
Disappointed at the poor selection of affordable services, Raymond vowed to one day start a t-shirt company that saved its customers money. He gathered up $2000, began planning and in March of 2007 the first ooShirts website was launched. The site allows anyone to upload their own design, pick a shirt style and color and have their t-shirt printed and shipped. Ever since, Raymond has been serving up personalized style a tee at a time. Check out what he had to share with Dreamer ENT about being a young entrepreneur…
Read more of Serving Up Style: Interview with Young Entrepreneur Raymond Lei Founder of ooShirts

You may also like:
Comments
comments