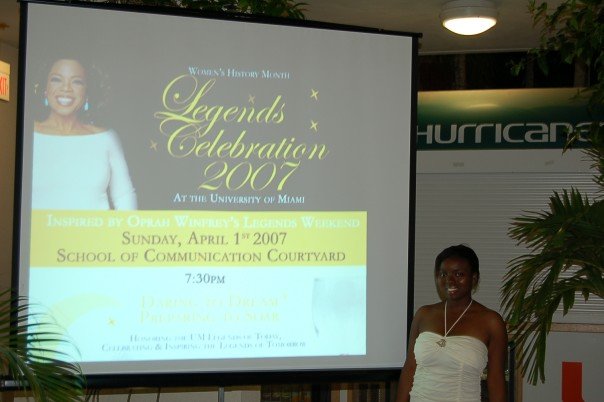 In 2006 Oprah Winfrey held her Legends Weekend, a three-day celebration honoring twenty-five African American women in art, entertainment, and civil rights. At the Legends Luncheon the young'uns recited a poem called "We Speak Your Names" written by Pearl Cleage. In college I was so inspired by Ms. Winfrey's celebration to create my own Legends Celebration to honor women in the community and her example. (This is just one of the ways I've been inspired immensely by her).
The Women's History Month Legends Celebration is an event I planned and hosted through my University and our community service organization Yellow Rose Society. It was a special celebration to honor women in the Miami area who have influenced young people through their works, as well as Legendary Women throughout history. We also invited local high school students to attend and be inspired.
Sponsored by the Yellow Rose Society, Wilyacins Event Planning and the University of Miami.
You may also like:
Comments
comments