"The biggest dreamers are kids – we dream big, we dream of things that don't even exist yet…"
Love this young entrepreneur, 11-year-old Mikaila Ulmer (founder of Me & the Bees Lemonade that is distributed at Whole Foods) and her words at the State of Women Summit! <3 Kids show us how we were meant to dream - freely and creatively! Check out Mikaila's story below:

You may also like: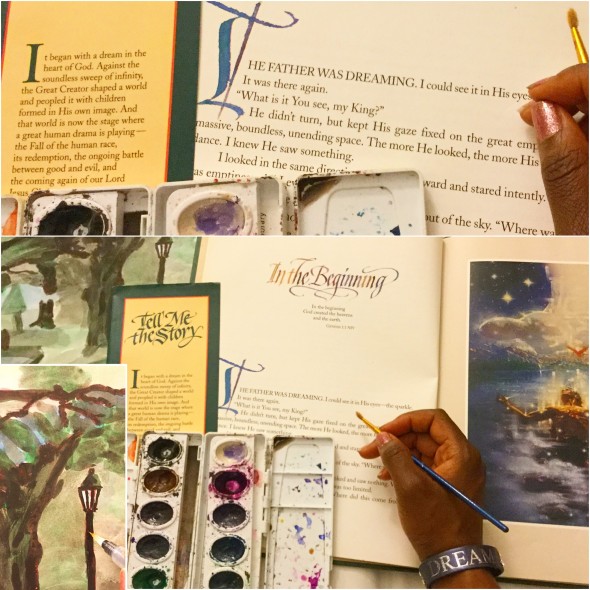 We create & dream because our Father dreams – you are Love's dream, part of His great story…When we create we are reflecting the Creator and who He uniquely, beautifully created us to be since the beginning…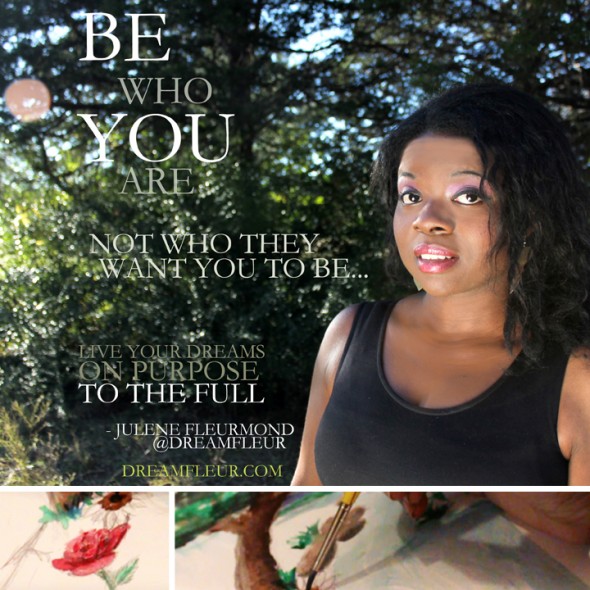 Dare to be and dream differently – express who God created you to be through everything you do! He made you fearfully and wonderfully in Love💖, with ideas, quirks and a combination of talents no one else has! You weren't made to be "normal," for comparison or to fit in – it's embracing your uniqueness and daring to break out of the box and break some rules that makes you stand out.
You are a gift💝 but you weren't made to be boxed it🎁 – color outside the lines to pioneer a new path that no one has seen…People like Walt Disney🐭 and Oprah Winfrey🎬 inspire me (I might have been their wild child😜) because they paved new paths, defined their own success and innovated unique dreams that did not exist before and didn't wait for anyone's validation.
For the longest time I felt pressured to do what others expected me to or to fit a mold so others can like me but that's no way to live! Dare to be you to the full and live your dreams differently the way God gives it to you, not how society says you have to – we don't have to conform to that pattern but we're made to bring a whole new way of living to Earth.
Sometimes your "weakness," flaws and the things you don't know can become your greatest strengths! Embrace your weird and be quirky, silly😼, funny, creative and most of all you because no one else can be beautifully YOU and live your dreams like only you can👈🏽, how He intended you to since the beginning…
You may also like:
On my site Dream in Soul Hannah Schaefer, a 19-year-old singer, shares her story of stepping out to follow her calling as a singer and learning to trust the process. Her song "All the Way" reminds us that we're not alone even when we step into the unknown places in life…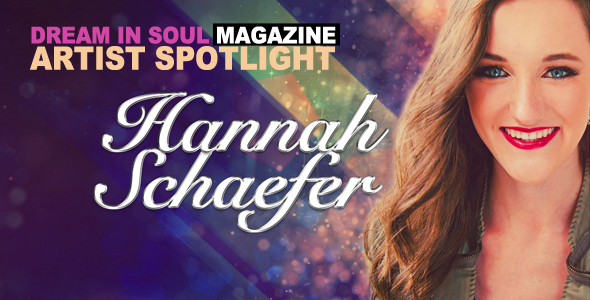 "Through my music…I want to bring hope, faith and love with every song I sing/write and change lives."
– Hannah Schaefer
For this Artist Spotlight feature 19-year-old Hannah Schaefer introduces herself and the story and passion behind her music and the song "All the Way." Take a listen to the song below and click here to get her EP on iTunes!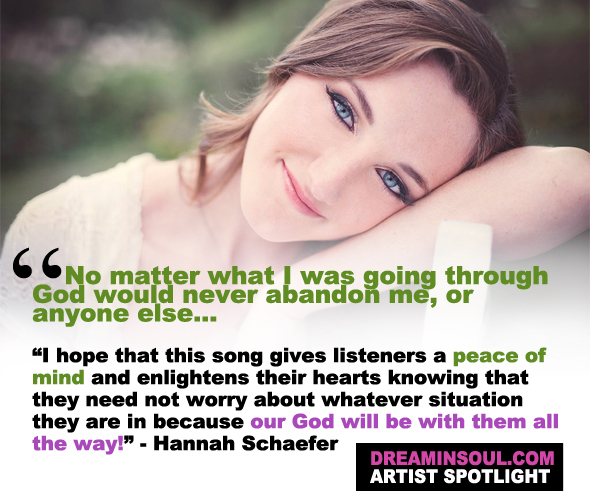 Hannah's Story
I grew up in the small town of Columbia City, Indiana. My childhood memories consists of catching frogs on warm summer nights at my grandparents lake house and, in the winter time, pretending to be a professional snow boarder down the hill in my backyard. I've loved growing up in a flyover state where Jesus is frequently the center of it all…

You may also like: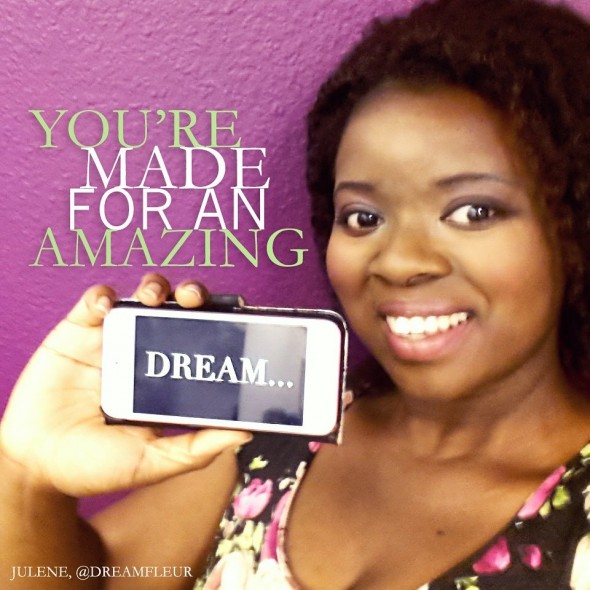 Pssst, listen in, I have a secret for you…here's a major key to living out your dreams – it might surprise ya! Listen below! – Julene
You may also like:
You've gotta fight for your dreams! Sometimes the biggest battle is in your mind and your thoughts, fighting the fear and darkness that says you can't do it the way you want to but the Love who made you says you were made for this! I've been battling back and pursuing some of my biggest dreams in being a voice to youth to give them purpose – join me on our journey to more purpose…👊💖🔑 Follow me here and on snapchat @dreamfleur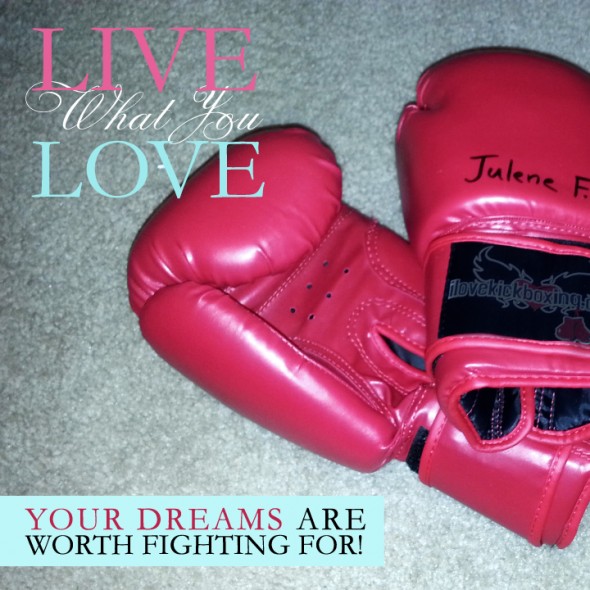 You may also like: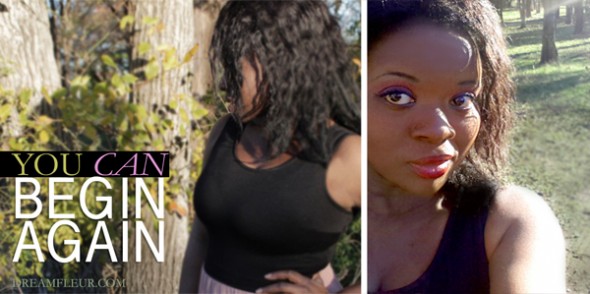 No matter where you've been, you can begin again. There's a love and grace that let's you leave your past behind and start afresh – no "what ifs," "should'ves" or regrets. It's time for you to live out your purpose boldly…
There were so many years where I was paralyzed by fear and haunted by my past. Sometimes the darkness in my life was so overwhelming I didn't want to get out of bed or go another day. My mind would replay the mistakes, the losses, the inadequacies, the "you're not enough," over and over and over again…
Then light came in and showed me Love – He told me the truth of who I was made to be…
You may also like: