Do you have a creative dream you'd love to grow this year? Come hangout with me and the founders of Queen Girls to be inspired to Dream BIG! Anything is possible if you work strategically and put an engine on your vision…
If you're like me and have a deep passion for empowering our kids and youth then you'll love this project created by these inspiring ladies. Queen Girls is a series of children's books that turn stories of real women into fairy tales to encourage them to live out their dreams.
When I first saw this amazing project I was immediately drawn in like YES! This is what our girls need to see, that their dreams are possible and that they shouldn't be afraid to dream BIG – and the same for you and I! Stay tuned for more from our conversation where we talk about how we can empower kids together and what kids teach us about living more fully and vibrantly.
The first book in the Queen Girls series shares the story of the first African American woman pilot Bessie Coleman and the illustrations are so vibrant, enchanting and engaging. You can help bring this project to life by donating to the IndieGogo campaign and pre-ordering your copy to help bring these books to children in need of inspiration and connect with them on social media and their website: www.queengirlspublications.com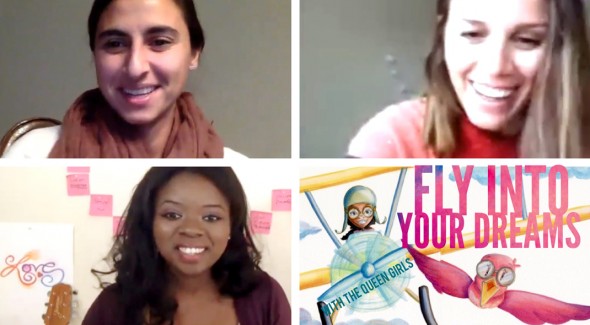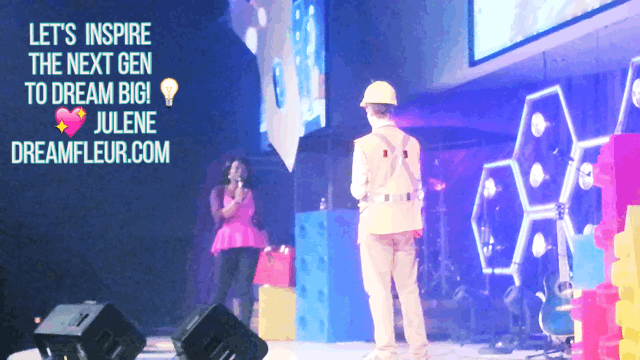 Above: Inspiring youngin's LEGO Movie-style… One of my favorite things to do is create and speak at experiences and workshops merging music, drama and interaction for kids and youth to inspire them to live their dreams boldly in purpose. Together we can inspire the next generation! – Julene
You may also like: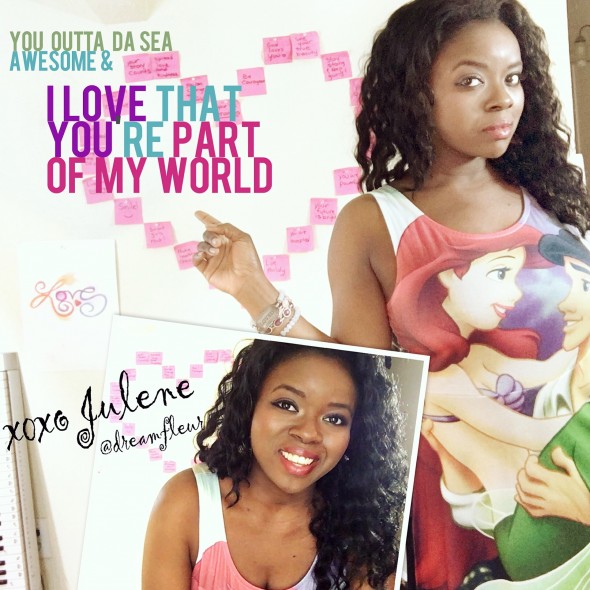 You is loved – how bow dah?💖 Just wanted to let you know that I appreciate you and God sees you😍 – you're the treasure He cherishes even more than Ariel does hers 💎👑💍 🐠- heehee this is my corny Bae Day card to you to say that you're special to me – you outta da sea awesome🏝 and I LOVE that YOU're Part of My World – how bout dah?😁😑 Okay I'll stop with the terrible puns🙄 but know that even if you don't gotta bae today you are beautiful and worthy and so very Loved! 😘 Love Julene XOXO Happy Love Day (which is everyday for me). Thanks for giving me the honor of being part of your world!
P.S. Can you tell I love Disney movies and the Little Mermaid? 💁🏽Love may not be picture perfect but true Love is better than a Disney movie or fairy tale… When you find true Love – the kind of Love that's unconditional, passionate and everlasting you've found everything you need. God is Love…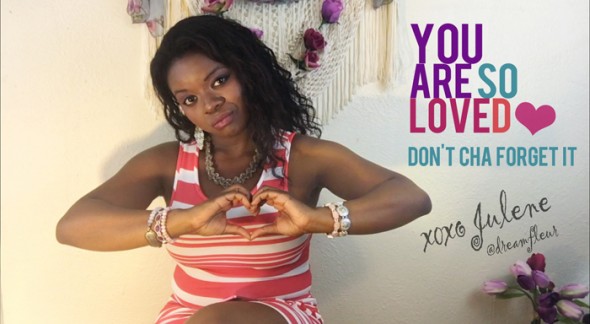 You may also like: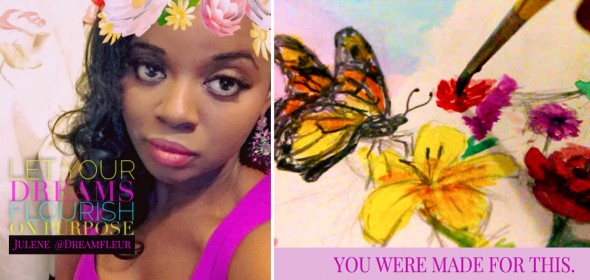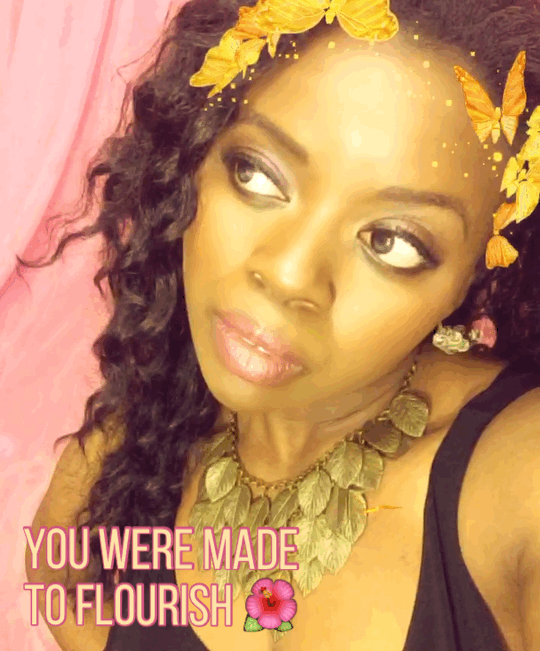 We don't have to be confined to a calendar to have a new beginning – everyday is New Year's Day – a fresh new start to live and flourish on purpose!🌺
This year I encourage you to embrace your uniqueness and passions, to water and nourish those dreams you may have buried. It's never too late to live your dreams – you were made for the visions that were planted in your heart so get going! 💖 I'm here on the journey with you and am cheering you on!
Much love, Julene💓
You may also like: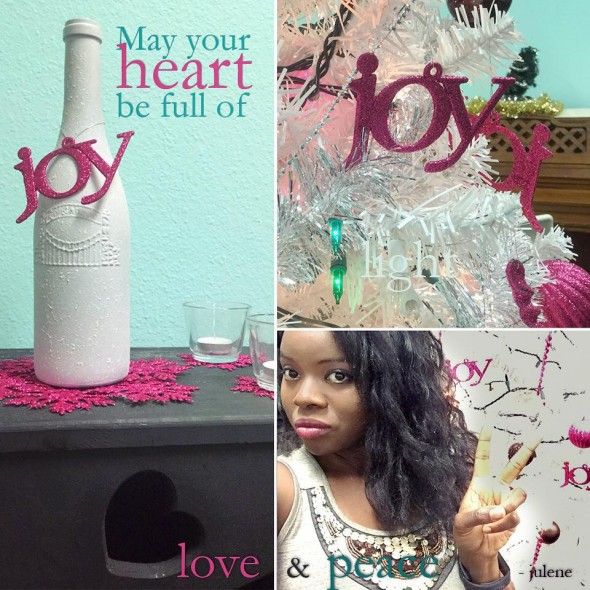 I love the wonder and joy of the Christmas season – especially how kids remind us of how fun it is to anticipate great things🎁 and enjoy life in a carefree way. Whatever you may be going through right now I pray your heart is filled and overflows with that kind of childlike joy🙌, light🔥, love💓 and peace✌🏾️ that surpasses understanding not just now but into the New Year and beyond!
You are so very loved – believe it baby, let Love give you the freedom to anticipate and have hope for great things ahead and courage to live out your purpose to create the life of your dreams!😘 much love – Julene
P.S. Some things are better expressed in songs – here's a snippet of the lyrics of one of my songs "Take It Back" about redeeming the freedom, hope and joy we had at the beginning of our lives, stay tuned for more from my songwriting sessions…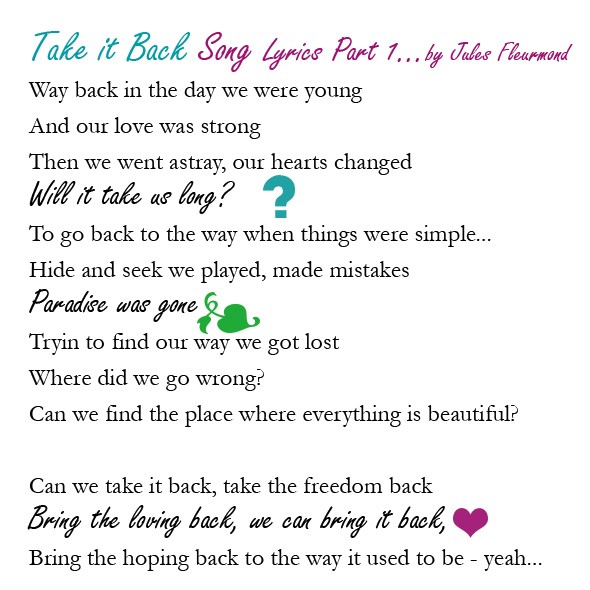 You may also like:
With what seems like so many celebrities and other couples around you breaking up…Do You Believe in Love and Is It REALLY Worth the Wait? Here are some clips that are part of the We Dream of Love Series at dreaminsoul.com, stay tuned for more. Below read how the idea for this series started…

Love is everything. It was a few years ago when I had a life-changing experience that rocked my world…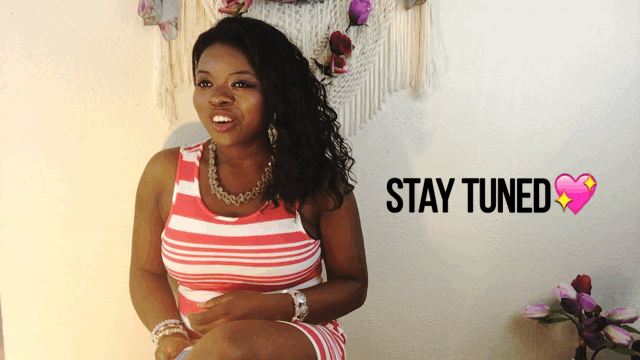 You may also like: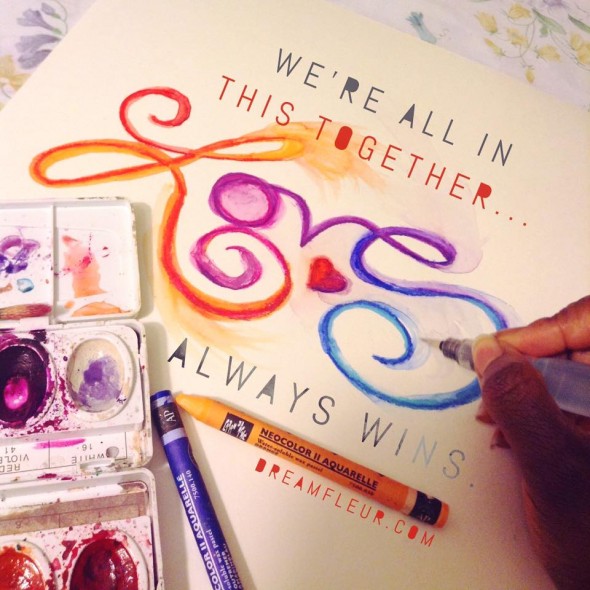 One love, one heart…We are one in Love💖✊👑 – no matter what the media or society says we were all created by God in His image and He has the last say. With all that's going on in the world today sometimes we might ask…ummm where's the love? It's okay to cry, to address our hurt and feelings, to have discussions and even protests and take action against injustice – but always remember that this fight is multifaceted. When we see that the biggest fight is Light vs. darkness, Good vs. evil and take action on every front then #lovewins.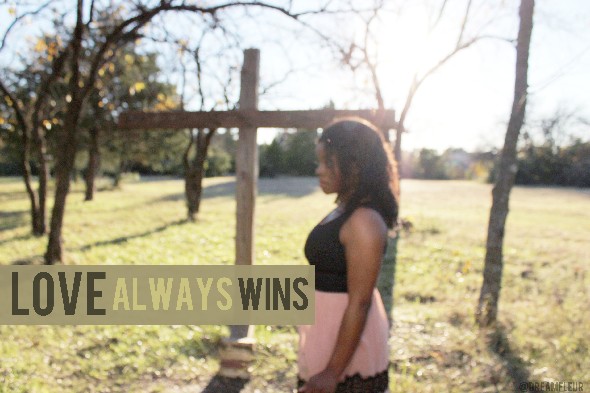 All throughout history darkness and fear tries to divide us by race, gender and differences but we are stronger together for our battle is not against people, flesh and blood but it's in the spiritual realm. "There is no us vs them. There is only ALL OF US. We're all in." – Glennon Doyle Melton
When we argue, make generalizations, sink into bitterness and offense and bicker we give the real enemy the power of distracting us from our real battle, the one that's unseen. We do need to have discussions and take action in the physical realm (I dare you to pray and ask God what part He has for you to play in all this) and fight injustice but we have to do it the wise way not the angry and reactive way – sometimes in order to win a war you have to rise above the battlefield with divine wisdom, strategy and spiritual weapons like unity and worship – Love always wins! 🔥
Maybe Bob Marley said it best in his song:
One love, (What about the one heart)
One heart, (What about love)
Let's get together and feel all right
As it was in the beginning (One love)
So shall it be in the end (One heart)
Alright, "Let's give thanks and praise to the Lord and I will feel all right."
You may also like: