Get inspiration for pursuing your dreams in these books and passion projects:
Learn how to raise creative, business-minded children who dare to live their dreams!
My story is featured in the book The Parents' Guide To Raising CEO Kids
Dr. Jerry and Sarah L Cook in their journey to support their own three young entrepreneurs, did over 200 interviews with young entrepreneurs and their parents to bring you this amazing resource!
Click the image below to order this book and help cultivate your kids' flourishing futures today!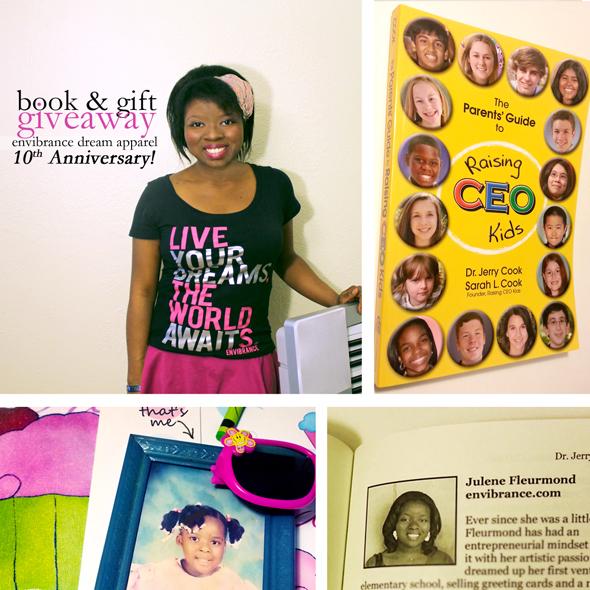 Often what you loved to do and dreamed of as a child is a clue and purpose-pointer to what you're called to do today…
One of my dreams since I was a little girl was to be an entrepreneur and share my art and inspiration with the world. I recently found some of my first business plans that I created with Network for Teaching Entrepreneurship (NFTE) at NFTE South Florida and realized I've been an entrepreneur for over 20 years since I was in elementary school and running my current business
Envibrance Dream Studios
that I started as a teen for 10!
I want to pay it forward and share mentorship and wisdom by giving the gift of entrepreneurship to other young dreamers (or the kid in you, remember when you dreamed and was creative without limits?) with this awesome book "The Parents' Guide to Raising CEO Kids" by Dr. Jerry Cook and Sarah L. Cook. My story is featured here along with other inspiring entrepreneurs of all ages with great advice on how to start a business and cultivate entrepreneurship no matter where you are in life. Another inspiring gift you can give is an inspirational T-shirt/print of your choice from my line Envibrance Dream Apparel I will be doing periodic giveaways on Instagram and on the Dare Dreamer email updates so join the community to join the party!
My Book for Preteens and Kids DreamerENT.com Presents: Dare Dreamer (We Mean Business) by Julene Fleurmond – Stay tuned for my book inspiring young people to be entrepreneurs! Based on my creative project DreamerENT.com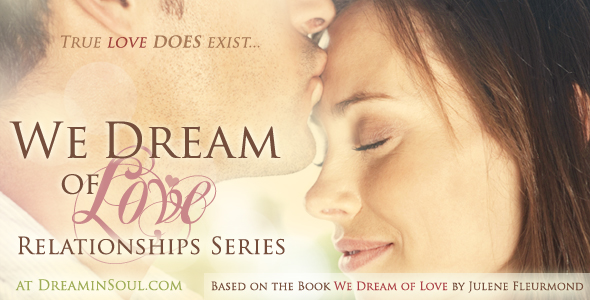 Upcoming Book: We Dream of Love by Julene Fleurmond – My upcoming book about love, relationships and a life-changing experience that changed my view of romance. Stay tuned to the site for more info and follow the We Dream of Love Blog Series here.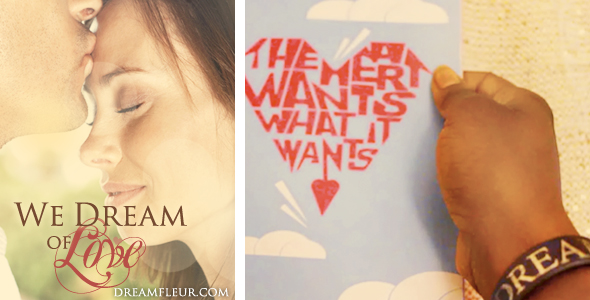 Selena Gomez says in one of her latest songs that the heart wants what it wants. Listening to the lyrics I find myself relating to the song more than I thought I did…do you? Here's my take of what the heart wants, part of my We Dream of Love series…
Click Here for the Video and to See More >>
Upcoming Book/Resources: The Dare Dreamer Movement Volume 1: Freedom to Dream by Julene Fleurmond – Stay tuned for a special book and series of resources all about daring to live your dreams out boldly on purpose!
Passion Topics
Stay tuned to The Dare Dreamer Movement Series which are also my passion topics to speak on and write about:
* We Dream of Love: Every Great Dream Begins with Love
* Permission to Play, Freedom to Dream: Overcoming Fear and Reclaiming your Childhood Creativity
* Dare Dreamer Be You to the Full, You Are Beautiful: Embracing Your True Beauty
* Dreamer Rejuvenation: The Art of Health and The Renaissance of the Mind Body and Soul
* Live Boldly, Everyone Has Purpose: Daring to Dream On Purpose
* Empowering Her to Dream: The DreamFleur Project for Girls and Young Women
* Renaissance Dreaming: Merging Your Creativity for a Business and Life in Full Color

Additional Projects and Research
* Play to Learn and Learn to Play: Making Education Fun through Play and Entrepreneurship – I'm currently getting my Doctorate in Educational Leadership and this is one of the topics I'm doing research on to make learning fun and engaging for children.
*The Beauty and Strength of Diversity (research on racial unity and interracial relationships)
Dreamfleur Dare Dreamer Network of Sites
My Inspirational Line of Apparel and Gifts: Envibrance Dream Creations & Apparel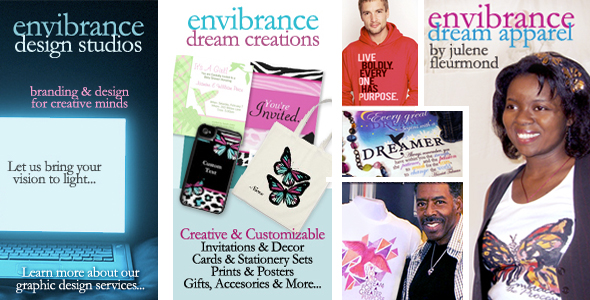 Graphic Design Services: Envibrance Design Studios


Youth Motivation Site: DreamerENT.com


Spiritual Inspiration Site: Dream in Soul


Julene Fleurmond – Project Dare Dreamer: Journey of an Inspirational Singer, Actress & Spoken Storyteller
Over the past few years I began overcoming crippling shyness and pursuing my passion and dream for performing by taking acting and vocal lessons. I was also recently signed to an inspirational music company as an artist on their roster. Stay tuned for new music and creative productions! I encourage you to begin moving in that dream you've buried for so long, let it grow wings and take you places you've never imagined…
Inspirational Songwriter & Singer: Project Dare Dreamer

Who says you have to be perfect to begin pursuing your passion? One of my mottos is to follow the dreams in your heart no matter how impossible or lofty they may seem or how afraid you may be or unqualified you may feel. Follow me on my journey of unearthing and growing my buried dream of sharing inspiration through music. I'm starting out with a passion and a seed of a vision, improving and learning as I go along from vocal lessons to recording sessions and want to share the process, imperfections and all, to encourage you to also delve boldly into your own passions even while you're afraid.
Presenting inspiring messages & creative live presentations merging stories, poetry, monologues, music & multimedia. Looking for a creative presentation for your event or project? Click here to contact me for speaking or commissioning a customized piece.


We Speak Your Name: Poem to Thank My Inspiration Oprah Winfrey

In December 2010, I was blessed to be one of the 302 Ultimate Australian Adventurers who journeyed with Oprah. It was an amazing experience but my biggest regret is that in my shyness I did not personally tell Oprah how much she has inspired me – this is only a fraction of the words I'd say. As she leaves one classroom to enter another, we speak her name and say thank you!
In 2006 Oprah Winfrey held her Legends Weekend, a three-day celebration honoring twenty-five African American women in art, entertainment, and civil rights. At the Legends Luncheon the young'uns recited a poem called "We Speak Your Names" written by Pearl Cleage. In college I was inspired to create my own Legends Celebration to honor women in the community and Oprah's example.
This is a tribute to Oprah, a Living Legend herself inspired by that poem…
Dreams in Due Season: A Message to Inspire
Inspirational Actress Inspiring Through Drama and Heartfelt Storytelling
I've always wanted to inspire youth as an actress and singer but was always too shy and paralyzed by anxiety to try – not anymore! Here's a video I originally made for a scholarship entry, playing a teen girl, based on a true story (my diaries and embarrassing stories as a teen, find out never -shared before 🔐 secrets like who I was crushing on at age 15;). The Tyler Perry-inspired "Diary of a Sad Shy Teen" ("unfortunately" Madea couldn't be in this one, halleluyer;) is playing in schools across the country in kids who don't have a voice. My dream is to reach teens like me and creatively give them a light of hope.



I'm available as an inspirational speaker and performer for youth and girls events. Click here to contact me regarding how we can partner for an upcoming event!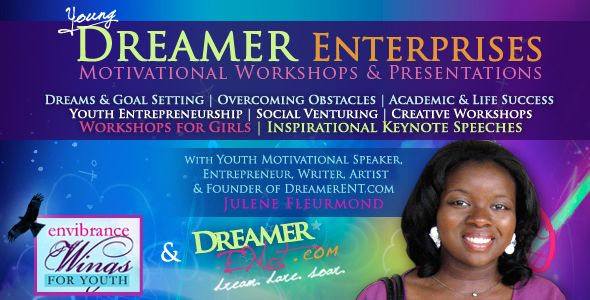 Dreamfleur Sub-Sections / Mini-Blogs

Comments
comments