Archive for December 2017
You are browsing the archives of 2017 December.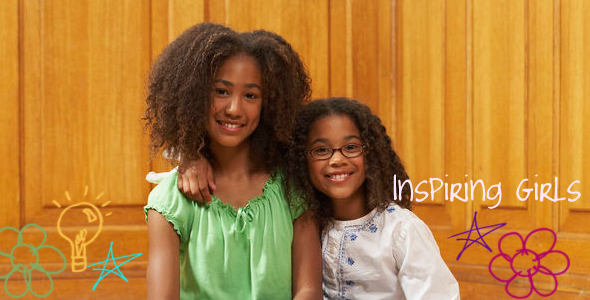 One of my passions is the entertainment industry, specifically in TV and films and creating those that inspire kids and teens to live empowered. In my journalism program at Southern Methodist University I did a project on role models for African American boys and girls in the media and how it affected their self-esteem and career choices.
I'm currently working on a screenplay with an African American teen girl lead with the goal of giving young people a way to see themselves in Hollywood where they are often not represented. While writing the script I was thinking – do other movies exist with an African American boy or girl as the lead? I could hardly think of any off the top of my head so I began digging in and came up with some. I decided to keep a running list of African American characters in movies and shows (appropriate for kids – I've been working as an elementary and middle school mentor and would love there to be more shows and movies that don't have bad language or too adult situations) for them to watch. Here's my running list so far:


Movies with an African American Kid or Teen Lead Character or Movies with Adult African American Main Character/s That is Appropriate for Kids / Preteens:
A Wrinkle In Time (2018) Starring Storm Reid and directed by Ava DuVernay – I'm so looking forward to this one, it was one of my favorite books as a kid that inspired me to be a writer and dream big)
Everything Everything (2017) Starring Amandla Stenberg
The Hate U Give (2018?)
Annie (2014) Starring Quvenzhané Wallis
Akeelah and the Bee (2006) Starring Keke Palmer
Let It Shine (Starring Coco Jones)
The Cheetah Girls Movies (Starring Raven Symone)
The Longshots (2008)
Jump In! (2007) Starring Keke Palmer and Corbin Bleu
Dr. Doolitle Movies Starring Kyla Pratt
Hidden Figures
The Gabby Douglas Story (2014)
Shows with an African American Kid or Teen Lead Character:
True Jackson VP
KC Undercover
That's So Raven
The Proud Family
Doc McStuffins
Cory In the House
A.N.T. Farm
The Famous Jett Jackson
Can you think of any show or movie I left out? Leave it in the comments!
You may also like: