Archive for April 2012
You are browsing the archives of 2012 April.



Remember when you were young and fearlessly inventive? Never lose that kind of creativity, here's some inspiration from a 9-year-old boy who won the hearts of many with his homemade arcade. Visit http://cainesarcade.com to find out more about Caine's journey and how you can contribute to his scholarship fund.
About Caine's Arcade

Caine's Arcade is a short film about a 9 year old boy's cardboard arcade, located in his dad's used auto parts store in East LA.

Backstory

Caine Monroy is a 9-year old boy who spent his summer vacation building an elaborate DIY cardboard arcade in his dad's used auto parts store.

Caine dreamed of the day he would have lots of customers visit his arcade, and he spent months preparing everything, perfecting the game design, making displays for the prizes, designing elaborate security systems, and hand labeling paper-lunch-gift-bags. However, his dad's autoparts store (located in an industrial part of East LA) gets almost zero foot traffic, so Caine's chances of getting a customer were very small, and the few walk in customers that came through were always in too much of a hurry to get their auto part to play Caine's Arcade. But Caine never gave up… Read More
Check out these other posts on embracing the creativity of the younger you: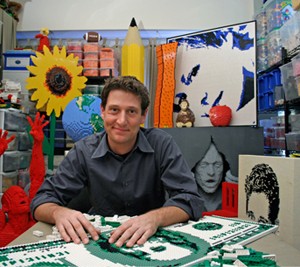 Sometimes the thing we did and loved as a child is what will bring success and true joy as a career. Take Nathan Sawaya, the Brick Artist for example who makes a living building life-size creations from LEGOS…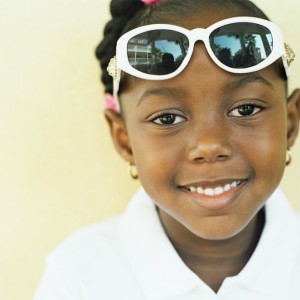 I'll admit that I'm a big kid. In between college, running my business and doing all of the "adult" things in life, I still watch the Disney Channel sometimes (ok, alot) and like to embrace my inner child. One of my many interests is interior decorating. I love watching decorating shows, and one is Trading Spaces Girls vs. Boys. Here is some inspiration on decorating your room or office with a whimsical theme…
You may also like: