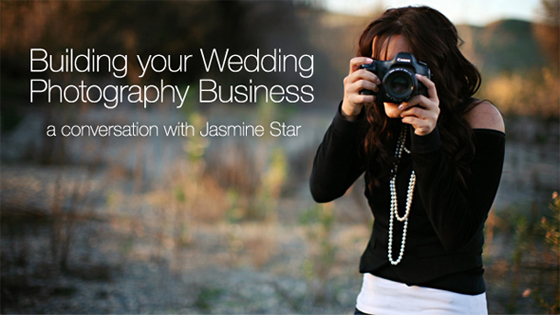 CreativeLIVE is an awesome and valuable resource for anyone interested in photography, video, web and graphic design, app development and a wide array of other creative topics. It's virtually a worldwide creative classroom that streams workshops online in real-time for free then offers the recordings for purchase once the live workshop is over.
I first came across creativeLIVE from one of the photographers I'm really inspired by, Jasmine Star. I love that she's living out her dream and is doing what she loves, capturing moments and sharing others' stories. Her specialty is weddings, and last year she had a live wedding filming where she brought the online audience behind the scenes of shooting a real wedding -it was amazing and informative to say the least! Ever since then I've been tuning in to creativeLIVE for their other workshops so that I can expand my photography horizons. Here are some great upcoming free workshops that might be of interest if you are an aspiring photographer like me or if you want to grow and learn more about various techniques and the business side. One of them is another free workshop from Jasmine Star:
FREE Workshop: Posing and Lighting with Bambi Cantrell – 3 sessions: 03/18/2011 to 03/20/2011
Join in a LIVE ONLINE weekend with Bambi Cantrell for an intimate three day workshop focusing on posing and lighting techniques with a focus on wedding, boudoir, and portrait photography.

FREE Workshop: Building your Wedding Photography Business with Jasmine Star Jasmine Star – 2 sessions: 04/08/2011 to 04/09/2011
In this workshop Jasmine explores how to grow your wedding business. Build a brand that embraces your unique strengths, and communicate that brand to attract clients through today's online social media tools.
Visit www.creativelive.com for even more workshops and resources
You may also like:
Comments
comments