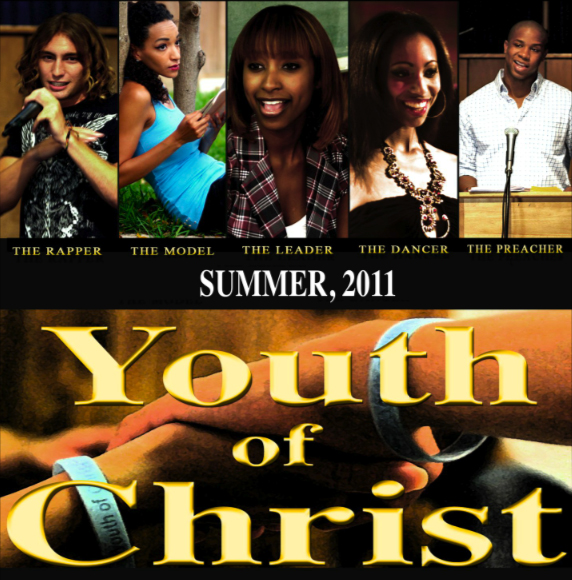 A few months back on Dream in Soul I interviewed Stephanie Rodnez, a young filmmaker I met while we were both students at the University of Miami. She is now using her passion for making movies to inspire other young people through her company Christ Effect Entertainment. Stephanie's latest project is Youth of Christ, a fun feature length film about a lazy youth group's struggle to host a youth revival at their church. The message of the movie is that no matter what age you are, you're never too young to do big things for Jesus Christ. If you are in the South Florida area you are welcome to attend the screening which is open to the public with free admission, Friday, March 4th at 7:30pm in Fort Lauderdale. See below for more details.
Click Here for the Dream in Soul Interview with Stephanie Rodnez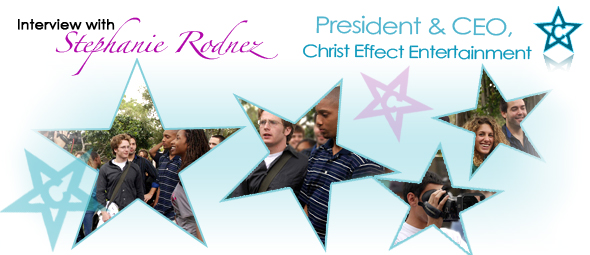 Check out the trailer for the film Youth of Christ below: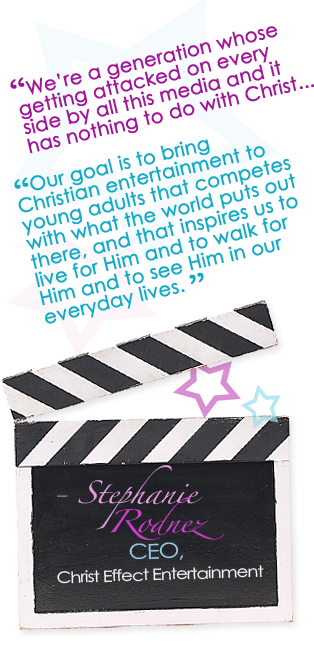 More About Youth of Christ & The Upcoming Release Event

South Florida native Stephanie Rodnez is out to build a strong Christian film industry in South Florida, starting with the premiere of her first feature length film created for theatrical release, "Youth of Christ." The event is taking place on Friday, March 4th, 7:30pm, at the First Baptist Church of Plantation, where she's been a member since she was four years old.

Now 24, Rodnez is eager to see filmmakers and South Florida churches closely aligned. "Youth of Christ is a movie that inspires teenagers to get out of their pews and do something big for Jesus Christ, and we're praying that once churches see this film, we'll see a boom in young adult led ministries here in South Florida," says Rodnez.
Youth of Christ is a film about a lazy youth group with a reputation for mediocrity as they struggle to plan and execute a youth revival at their church. The story begins when Casey, a 25 year old woman fresh out of seminary school, travels to the First Baptist Church of South Florida to become the new leader of the young adult ministry.

Known as a bunch of lazy teenagers, the ministry's activities are limited to watching movies and monthly game nights. Once Casey is hired, everything changes. The young adults begin to see their value as members of the body of Christ, and in turn become what Jesus intended them to be all along.

Rodnez produced and directed Youth of Christ through her company, Christ Effect Entertainment, during the spring of 2010. The 120 page screenplay was written in just two and a half days and principal photography on the film was completed in just 12 days, from April 12th-24th. Rodnez, a south Florida native, made sure to use locations only from the sunny state to show off her hometown.

"By the grace of God, this movie is the first of many that Christian production companies will shoot here in South Florida," Rodnez says. She is already in development for her company's next film, slated to be shot in South Florida early next spring.

The company is seeking to distribute "Youth of Christ" theatrically or through church screenings, following the model used by Tyler Perry when he started in the entertainment business.

The screening is open to the public, and Rodnez is hoping that a majority of South Florida ministry leaders will attend. "We want to build a force so strong that the world will have no choice but to call us Godlywood when they talk about us," Rodnez says with a smile on her face.

The film will premiere on Friday, March 4, 2011 at 7:30pm at the First Baptist Church of Plantation, located at 150 NW 46th Avenue, Plantation, FL 33317. The screening is free admission and open to the public. For media passes to the screening, email srodnez@CEEChrist.com.

About Christ Effect Entertainment, LLC
Incorporation Date: April 8, 2008

Christ Effect Entertainment: "See our films, CEE Jesus Christ." CEE's mission is to bring quality media content to young adults that inspire their walk for Jesus Christ and help them grow in their commitment to Him. Christ Effect Entertainment is distinguished in that it is entertainment created specifically for young adult Christians.

Contact
Stephanie Rodnez
Email: srodnez@CEEChrist.com
To connect with Stephanie Rodnez and Christ Effect Entertainment visit the website www.CeeChrist.com or join her "Youth of Christ" Facebook page. You can also read her blog at http://godlywoodgirl.wordpress.com.
You may also like:
Comments
comments