Archive for May 2012
You are browsing the archives of 2012 May.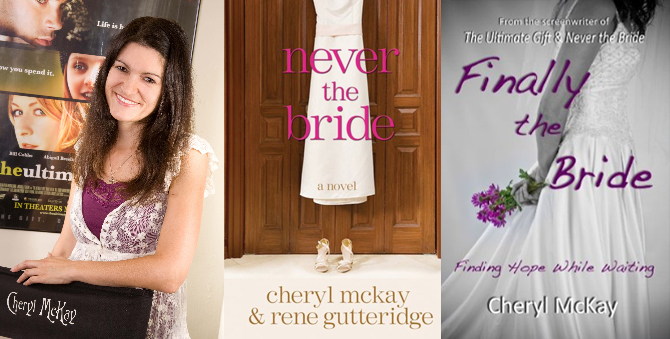 Here's an encouraging interview for singles with Cheryl McKay, screenwriter of the award-winning movie, The Ultimate Gift, and co-author of the novel, Never the Bride. On an episode of the show Top 3 on JCTV (a channel for young adults), Cheryl talks about how she learned to give God the pen of her life to let Him write the love story He had in mind for her – and how that story was even better than she had ever imagined:
Find out more about Cheryl, her movies and books at her sites: http://cherylmckay.wordpress.com and http://www.purplepenworks.com.
You may also like: