Here are some recent posts from my youth website www.DreamerENT.com: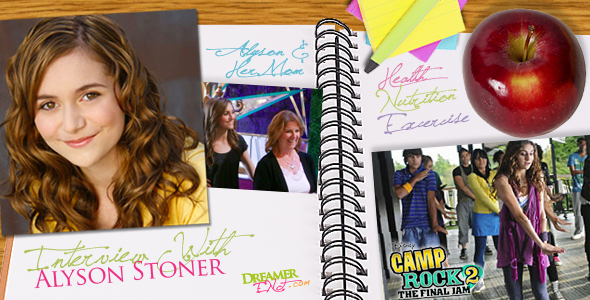 Today's tweens and teens lead busy lives, especially with school starting back up again. Sometimes in the bustle between classes, homework and after school activities they may not take the time to practice healthy habits…
Read more of the Interview: Alyson Stoner and Her Mom On Healthy Habits for Back to School


---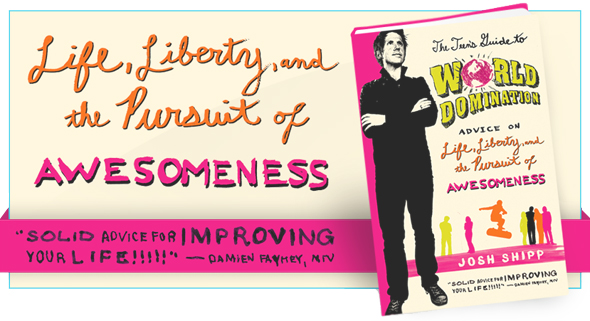 Youth motivational expert Josh Shipp has launched a new book for teens, The Teen's Guide to World Domination: Advice on Life, Liberty, and the Pursuit of Awesomeness. The guide is full of humor and down-to-earth wisdom that helps teens improve their lives in every area – from relationships to dealing with hard times…
Read more of Josh Shipp Launches The Teen's Guide to World Domination


---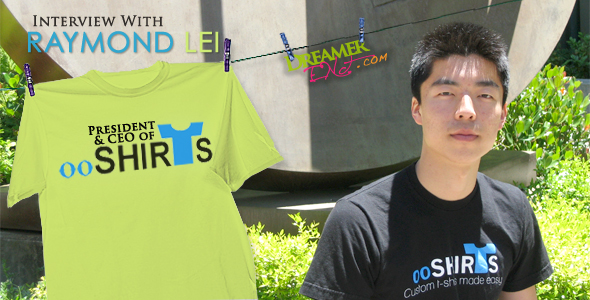 Entrepreneurship is all about fitting your skills and creativity to serve the needs of those around you. 19-year-old Raymond Lei is doing just that as he helps people everywhere customize their style through his T-shirt company ooShirts.com.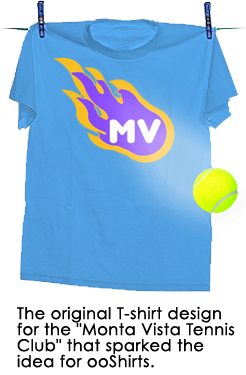 The idea for ooShirts was sparked in 2006 when a group of Raymond's classmates needed custom t-shirts for their school club, "Monta Vista Tennis Club." Then a sophomore in high school, Raymond took up the task of finding a company to print their shirts. He looked through both local and online companies, only to discover time after time that the Tennis Club couldn't afford to have its design printed.
Disappointed at the poor selection of affordable services, Raymond vowed to one day start a t-shirt company that saved its customers money. He gathered up $2000, began planning and in March of 2007 the first ooShirts website was launched. The site allows anyone to upload their own design, pick a shirt style and color and have their t-shirt printed and shipped. Ever since, Raymond has been serving up personalized style a tee at a time. Check out what he had to share with Dreamer ENT about being a young entrepreneur…
Read more of Serving Up Style: Interview with Young Entrepreneur Raymond Lei Founder of ooShirts

You may also like:
On Dreamer ENT I had the honor of interviewing an inspiring young lady who is spreading the love of reading to the young and old alike. Check out my interview with Adele Ann Taylor founder of Adele's Literacy Library below: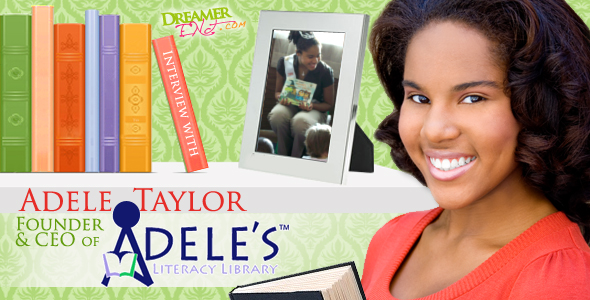 There's nothing like a good book; you can immerse yourself in different worlds, share someone else's experiences and ignite your own imagination to what's possible in the world.
Adele Ann Taylor has such a passion for books and at the age of 13 decided she wanted to share her love for reading with other kids, to show them how much power it holds and how much fun it could be. This is why she founded her non-profit organization Adele's Literacy Library™ (A.L.L.) in December 2008. The goal of A.L.L. is to "instill and empower that reading is not only fundamental, it is the key ingredient to success and through reading ALL things are possible."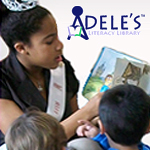 Throughout the past few years since founding A.L.L., Adele has already donated thousands of books and spoken to hundreds of kids about the power of reading. Her main goals are to donate millions of brand new books and bookmarks to schools, libraries and charitable organizations, and to "make a difference" in the lives of others through a book. She also wants to eventually offer scholarships to graduating seniors who want to pursue their educational dreams.
Adele was crowned Miss Heartland's Outstanding Teen 2009, making her an official representative for the sister group to the Miss America Organization, and she was most recently crowned Miss Bonnie Blue Outstanding Teen 2010. She is also a featured Hero on the website Kids Are Heroes that shows that young people can make a difference in the world. Watch Adele in the video below from a Kids Are Heroes event, where she speaks about her organization and how other young people can become change-makers in their communities:


Adele aims to motivate people of all ages to develop a passion for reading and show them that "regardless of where you come from, you can go anywhere in the world by reading a book." This inspiring teen spoke to Dreamer ENT about how she got started and what she's up to now – ALL for the love of reading.

Dreamer ENT: Tell us about you – how old are you and what grade are you in, and a little bit of your background?
Adele Taylor: I am a 14-year-old freshman [will be entering 10th grade in the upcoming year]. I am the oldest of three; I have a younger brother and sister. I enjoy rock climbing, roller skating, ice skating, hanging out with my friends, dancing and of course reading.
DE: When and why did you start Adele's Literacy Library? What sparked the idea and what did you do to get started?
You may also like: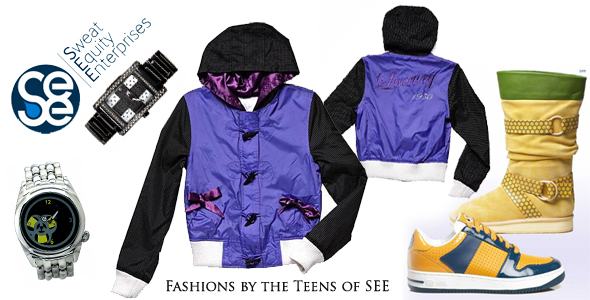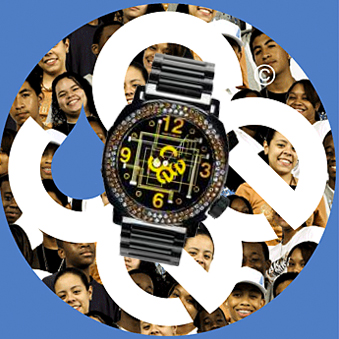 Sweat Equity Enterprises is an awesome organization that allows high school students in the New York area to design and produce their own fashion products. Instead of going out to buy the latest fashions, these teens create their own…
The student participants gain intensive design, technology and entrepreneurship training as they develop original graphic, product, or apparel designs from concept to prototype in partnership with a company partner. Past projects include bags and outerwear for Marc Ecko Enterprises, graphic design for New York Cares and Abada Capoeira, shoes for Skechers, watches for Callanen/Timex, package design for Dr. Miracles Hair Care Products, skateboards for Zoo York, cars for Nissan, and electronics for RadioShack.
Check out the video below of students describing their products and learn more about Sweat Equity Enterprises at their website, www.sweatequityenterprises.org.
You may also like: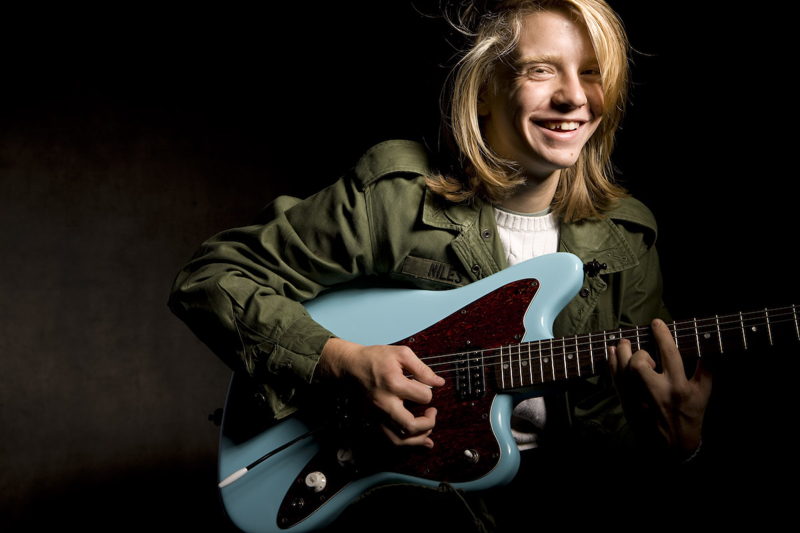 Image Source: Ten9Eight Website
(This was originally posted on my youth site www.DreamerENT.com. I'm an alumna of NFTE, an organization that teaches youth about entrepreneurship and that motivated this teen to start his own custom guitar company. To find out more about how you or someone you know can take part in NFTE visit www.nfte.com.)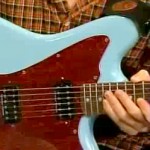 14-year-old Alexander Niles, a middle-school student from South Florida, is mixing his love of guitars with entrepreneurship, creating custom guitars that he will sell on his online store. He constructs each guitar from scratch, and creatively embellishes them to the customer's liking.
Alexander received his business training from the Network for Teaching Entrepreneurship NFTE, a great program for elementary to high school students that helps them build their own businesses. You can learn more about his company in this article in the South Florida Business Journal. Watch Alexander rocking out on his own custom guitar in the video below from the upcoming documentary Ten9Eight: Shoot For the Moon, which features several other young entrepreneurs. For more information about NFTE, visit http://nfte.com.

Video Source: Ten9Eight Website


Watch Alexander on South Florida's NBC 6
as he describes how he got started:
You may also like: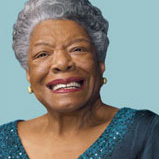 The Dream In Color African American Heritage project is sponsored by Target and Scholastic, Inc. It features various videos of Renaissance woman Dr. Maya Angelou, poet, educator, historian, best-selling author, actress, playwright, civil-rights activist, producer and director. Here are some of her words from the video entitled "How can students find their creative voice?"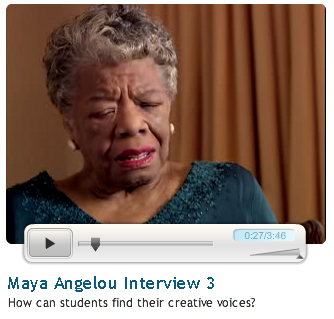 Dr. Maya Angelou: "I would say to young people and to old people or upper middle age, that we have seriously crippled ourselves and our children by telling people, 'don't try all these different things. You'll become a jack of all trades and a master of none'. That's ridiculous. You can become the master of everything. The best you can be.
"You know, we don't understand talent. We don't understand electricity. We probably use about one millionth of one billionth percent of the electricity around us. However, you can plug into two little holes in the wall, or three. You can light up a church, a cathedral, a synagogue, a temple. You can light up a surgery. You can light up a…a bedroom. Or you can electrocute a person strapped in a chair. Electricity makes no demands. It says if you are intelligent you will use me intelligently. If you're not, you will use me destructively. But I'm here.
Continue Reading »
You may also like: