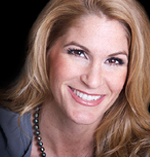 A new show called Secret Millionaire premiered on ABC recently, with a wonderful premise: millionaires go into impoverished communities to find unsung community heroes who serve others, and reward them with hundreds of thousands of dollars of their own money. The first episode with Dani Johnson, a successful entrepreneur who was once homeless and on welfare, was inspiring, you can watch the full episode below. You can really see Dani's heart for giving and how her real desire was to serve and give in secret in the second video below, the post show webcast (one word, WOW):
You may also like:
Here are some recent posts from my youth site www.DreamerENT.com:
A Tribute to Service: Variety Power of Youth 2009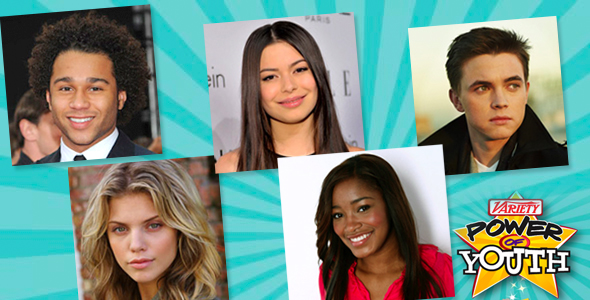 Variety Magazine honored five young performers, Corbin Bleu, Keke Palmer, Jesse McCartney, AnnaLynne McCord and Miranda Cosgrove, for their dedication to community service at a special ceremony on December 5th, 2009. Variety's Power of Youth Initiative is focused on encouraging top young talent to become involved with philanthropic and humanitarian causes, using their positions in popular culture to motivate others to do the same. Check out the organizations each of the honorees gives their time to below, and learn more at www.variety.com/PowerOfYouth…


---
Fund Your Future: Scholarship Opportunities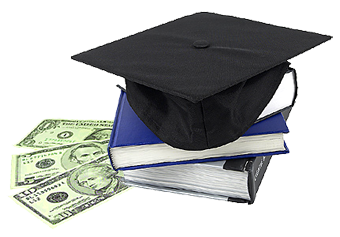 If you know or are a high school student you can get a jump start on your future dreams now by beginning to apply for scholarships- even if just a freshman or sophomore. Along with financial aid like government grants based on financial need (determined by filling out a form called the FAFSA), scholarships will help you to pay those large school fees, like tuition, books, and your dorm room – it's basically FREE money! Apply to as many scholarships as you can, even if it may not seem to you like you will get it. For many of them you can use similar essays and information to apply, but be sure to check the rules to make sure you include everything they ask for. I was able to get enough scholarships to pay for my full college education – its possible for you too!

---
Cruising Along: The Today Show's Kid Reporter on Her First Assignment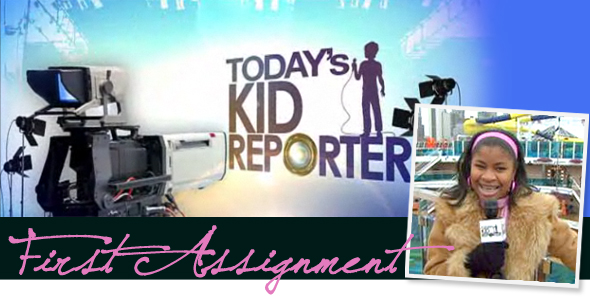 In November the Today Show named 13-year-old Deidra Shores from Memphis, Tennessee, as the winner of the Today's Kid Reporter contest. Deidra is an energetic and outgoing young lady and achieving student who wowed the judges with her creative entry video, "Where in the World is Matt Lauer?" For the winning round, she and three other finalists reported on the world's largest children's book, a collection of children's dreams created to benefit St. Jude Children's Research Hospital. All of the budding journalists did great work. Congratulations to Deidra on her win!
On her first assignment Deidra boards Carnival Cruise Lines' newest ship to learn the ins and outs of working on a cruise ship. She seems to have fun interviewing and asking questions about how the ship runs and how the crew spends their time. Watch her in action in the video below:


You may also like:
(This was originally posted on my youth site www.DreamerENT.com).
Being green conscious can help save energy and put green back into your pockets, especially in the cooler months. Live Green Learn Green is a great organization started by two high school students, Richa and Aleeya, with a grant from Youth Venture. (Youth Venture is one of the organizations that helped me start my own project as a teen through a grant). The girls help 'green' the homes of lower-income families, and aim to reduce the living costs for the families by providing them with energy efficient materials to install in their homes.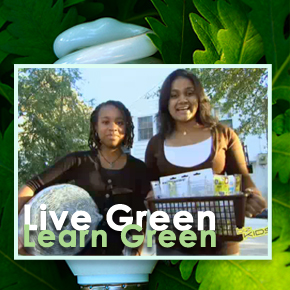 The team raises money for the Green Kits by providing babysitting and tutoring services to families. The money earned is then donated to Live Green Learn Green and in turn the volunteers receive community service hours. It's wonderful that they're helping others, and allowing other young people to make a change in their community.
A Standard Live Green Learn Green Efficiency Kit Includes:
- Compact Fluorescent (CF) light bulbs
- Weather stripping for window crevices
- Window insulation film
- Door sweeps
- Water heater insulation blanket
Watch this video of the girls describing some of the methods they use, and how making a few changes around the house can conserve energy. Maybe you can start a similar project in your own community, or even make some of these green changes around your own house.
You may also like: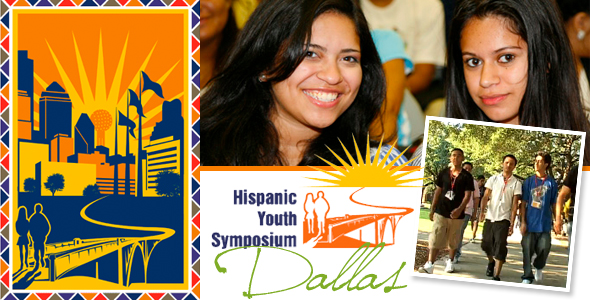 This past summer, I had the opportunity to attend and film the Hispanic Youth Symposium at Southern Methodist University in Dallas. Hosted by the Hispanic College Fund, the symposium invited more than 200 local Hispanic high school students and 100 community volunteers to come together for a fun event that prepared the students for college.
The students took part in a three-night, four-day program that allowed them to develop a network of peers and mentors, learn about resources and tools for college, and develop a long-term career vision. Students took part in art, speech, talent and essay contests where they won scholarships and prizes. They also had loads of fun playing games, dancing, exploring the college campus and making new friends.
Want to learn more about scholarships and programs sponsored by the Hispanic College Fund? Visit: www.hispanicfund.org. Who knows, you might be able to win enough to fund your future.
Watch as these students have fun interacting (and laughing,
dancing, & performing) at the Hispanic Youth Symposium in Dallas:

Video edited by Christy V.


Watch students talk about their dreams and goals
in this promo video for the HYS:

Video edited by Michele Houston
You may also like: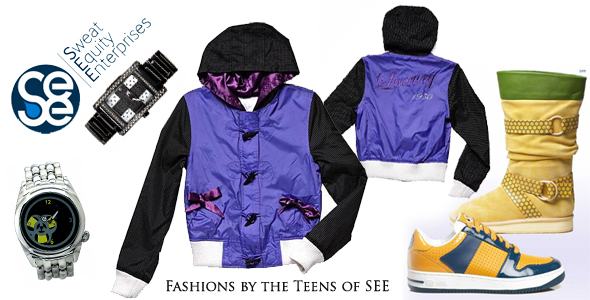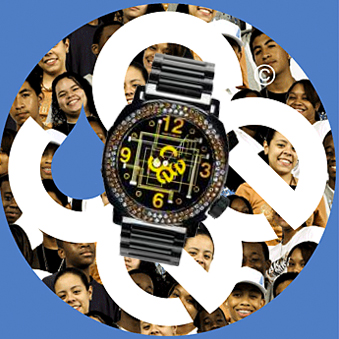 Sweat Equity Enterprises is an awesome organization that allows high school students in the New York area to design and produce their own fashion products. Instead of going out to buy the latest fashions, these teens create their own…
The student participants gain intensive design, technology and entrepreneurship training as they develop original graphic, product, or apparel designs from concept to prototype in partnership with a company partner. Past projects include bags and outerwear for Marc Ecko Enterprises, graphic design for New York Cares and Abada Capoeira, shoes for Skechers, watches for Callanen/Timex, package design for Dr. Miracles Hair Care Products, skateboards for Zoo York, cars for Nissan, and electronics for RadioShack.
Check out the video below of students describing their products and learn more about Sweat Equity Enterprises at their website, www.sweatequityenterprises.org.
You may also like: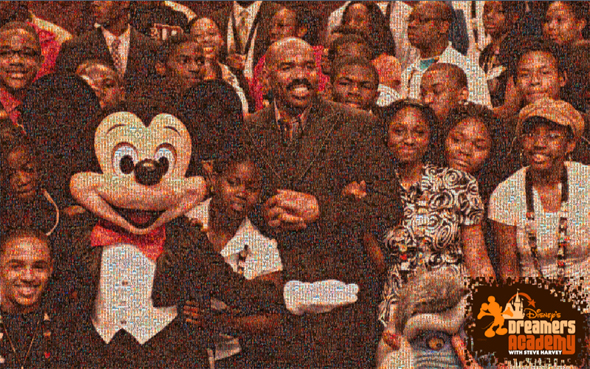 Steve Harvey is looking for 100 students to take part in Disney's Dreamers Academy (application deadline, Friday, October 2, 2009). The program "takes creative and imaginative teens from across the country & immerses them in a mind-blowing, life-changing experience they'll never forget. The teens will have hands-on experience with Disney Cast Members, executives and celebrity guests, who all share their blueprints for success. For more information and to apply, go to www.steveharvey.com/disneysdreamersacademy.
Want to meet the 2009 Dreamers? Click here to read their profiles.
Check out this overview video of the program:
Harvey talks about the program and why he started it:
You may also like: