This song "Pieces of Me" by Ledisi (which was Grammy-nominated this year by the way) is so uplifting and beautiful, and a great anthem for Women's History Month: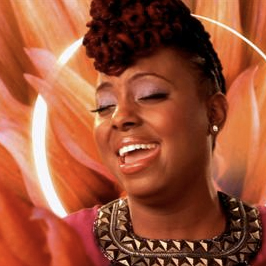 In the Lyrics
People just don't know what I'm about
They haven't seen what's there behind my smile
There's so much more of me I'm showin out
(These are the pieces of me)
When it looks like I'm up sometimes I'm down
I'm alone even when people all around,
But that don't change the happiness I found
(These are the pieces of me)
[Chorus:]
So when you look at my face
You gotta know that I'm made of everything love and pain
(These are the pieces of me)
Like every woman I know…
I can run the business and make time for fantasy
(These are the pieces of me)
Now I'm gonna make mistakes from time to time
But in the end believe that I'm gone fly
I'm a woman…
These are the pieces of me…
You may also like:
What a treat for Valentine's Day – the talented Beckah Shae did this moving cover of "If I Ain't Got You" by Alicia Keys and she and her husband Jack Shocklee did the accompaniment all on iphones and an ipad – how creative:


You may also like:
A talent graced from above, a beauty so striking and a spirit so cherished…Here are some of my favorite songs from a legend, an inspiration:
Give me one moment in time, when I'm more than I thought I could be
When all of my dreams are a heartbeat away and the answers are all up to me
Give me one moment in time when I'm racing with destiny
Then in that one moment of time I will feel eternity…



When I was younger like any other girl I loved this song and wanted to sing just like she did:


You may also like:
Merry Christmas! Here's a rendition I enjoyed, Justin Bieber singing "The Christmas Song" with Stevie Wonder and "Santa Claus Is Coming To Town" with special guest, X Facotr Contestant Drew:


You may also like:
"Holy Captivated" is one of my favorite songs from Nicole C. Mullen's latest album Captivated. The melody and words move me into worship; here's a video of Nicole's recent visit to Africa, with the lyrics:
You may also like: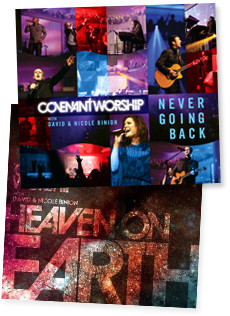 "Heaven is calling for you to come higher, see everything from a new point of view…" – Heaven on Earth
Woke up to this song from the Covenant Church Worship album Heaven on Earth, playing on my ipod, what a great way to get up! There's always something amazing coming from Covenant Church, (here's another one of my favorites, Standing on His Promises).
Also check out their latest album, Never Going Back. It is amazing, though I may be a little biased since I attend Covenant;).



You may also like: